The Selena Gomez SAG Moment Everyone Is Buzzing About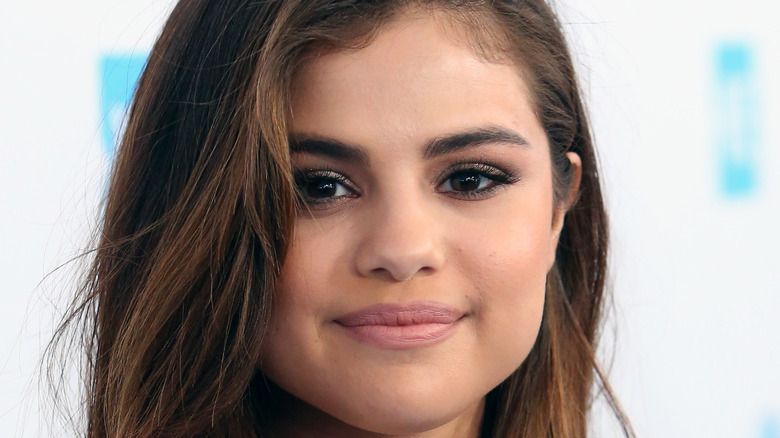 Jesse Grant/Getty Images
Having conquered the worlds of beauty, music, and acting, it seems as though the multi-talented Selena Gomez can do it all. In fact, Gomez recently made a triumphant return to television, co-starring in the critically acclaimed Hulu show "Only Murders in the Building" alongside living legends Steve Martin and Martin Short.
While some might have been surprised to see Gomez in this role, creator John Hoffman explained that Gomez's clash in age and perspective with Martin and Short was exactly what he was going for. 
"The whole show is built on classic meets modern in our minds," Hoffman told Vanity Fair, adding that the instant Gomez's name was suggested to play against "these two legendary, classic comedians," it "was the light bulb moment." Hoffman also said he was a fan of Gomez's work on "Wizards of Waverly Place," having noticed that "she's got her own little vibe, with a sort of laser-like, dry, underneath wit to her."
Given the success of Gomez, Martin, and Short's performances on "Only Murders in the Building," there was talk of the trio co-hosting the 2022 Oscars. However, due to scheduling conflicts, they sadly had to decline, The New York Times reported. But that hasn't stopped Gomez from sparking some serious awards show chatter on her own.
Fan reacted to Selena Gomez's relatable SAG Awards moment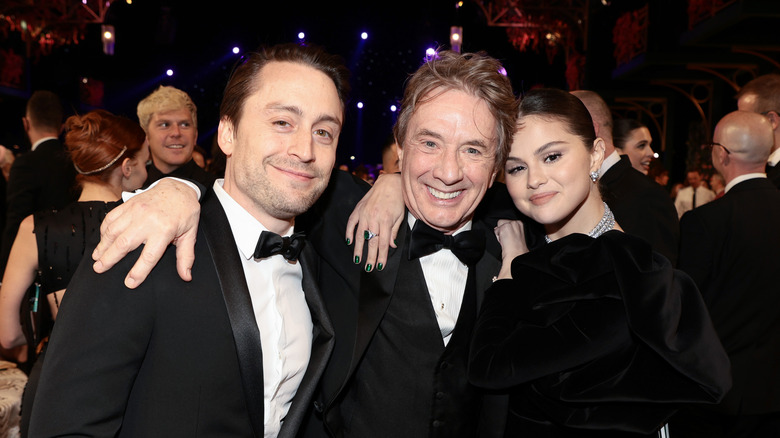 Dimitrios Kambouris/Getty Images
Luckily for "Only Murders in the Building" fans, they were able to catch a quick reunion between Martin Short and Selena Gomez at the 2022 SAG Awards. The pair presented the award for outstanding female actress in a supporting role, and, to the surprise of many, Gomez decided to do so barefoot (via People). 
The actress, who had previously donned Christian Louboutin heels for the evening, kicked them off after accidentally tripping on the red carpet — sparking a relatable moment for viewers everywhere. It appears as though Gomez's heel broke, causing a bit of a kerfuffle. Although, thankfully, there was security nearby to catch Gomez before she fell.
One Twitter user called Gomez "just the cutest little human ever," and gushed how the star was "without shoes in front of some of the biggest stars in the world including Meryl Streep and I'm here for it," while another shared, "selena gomez fell on the red carpet and said '**** them heels' and went barefoot the rest of the night. i love it."
Meanwhile, Gomez wasn't the only actress to have a barefoot moment. Nicole Kidman, too, was captured having a barefooted conversation with the actress.