The Days Of Our Lives Star Who Said Acting On The Show Was Tough On Her Career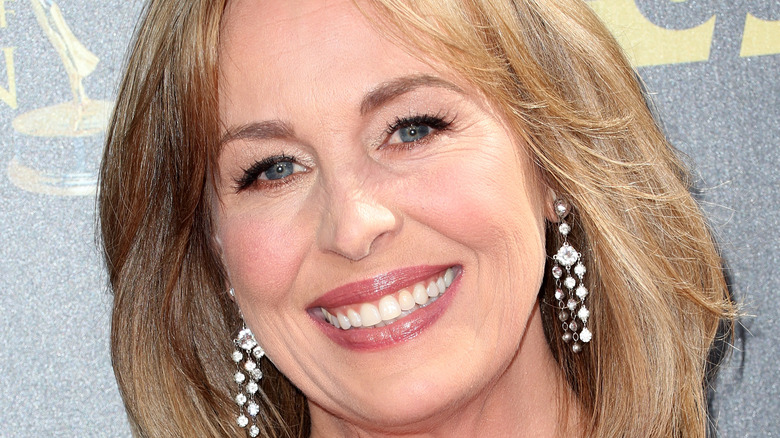 Frederick M. Brown/Getty Images
Genie Francis knows a thing or two about soap operas. The actress is one-half of daytime television's popular super couple Luke and Laura. In the 1980s, "General Hospital" fans couldn't get enough of Luke (Anthony Geary) and Laura (Francis), and, although they had plenty of ups and downs, they finally married in an episode that sent fans into a frenzy. Actress Elizabeth Taylor was such a fan that she guest-starred in the wedding episode, and Princess Diana even sent the actors champagne, per TV Insider.
However, Francis opted to leave "GH" shortly after in 1982, per Soap Central. Since that time, she has done multiple stints on the show, but she took a few years off to pursue other career paths including the miniseries "North and South." However, once she finished with that she was forced to make a big decision that led her to take on the role of Diana Colville on "Days of Our Lives." Sadly, Francis found returning to daytime television difficult.
Genie Francis opened up about her time on DOOL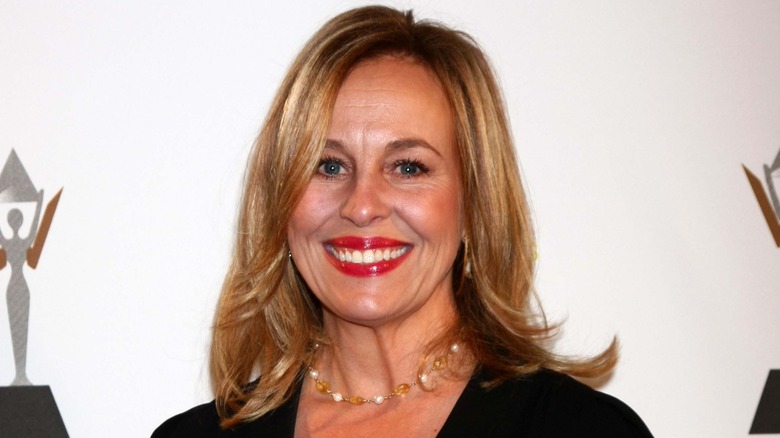 s_bukley/Shutterstock
During an interview with Soap Digest, Genie Francis opened up about her decision to return to daytime television to tackle the role of Diana Colville. The actress admitted that she felt the urge to work and that her family needed the money, which influenced her decision to come back to the soap game in the late 1980s. However, it was hard on Francis' career as people perceived her "DOOL" role to be a setback.
"We had just done 'North and South', my husband and I, and then there was a long time with no work," Francis stated. "We had bought a house, and we needed money. I had the ability to say, 'Okay, I'll do it now.' That's when [my role on] 'Days of Our Lives' came to be. But from that point on, my career was tarnished in a way. It was changed. It was a return to daytime, and the business viewed it in some ways as a step back. That was a wrong move in their eyes," she explained.
"That had quite an impact on my career. That, and also, the producers [of DAYS] not letting me out when another great miniseries came up. I had a nice miniseries career going, but because I was on contract with them, they wouldn't let me do it. Once I Was done with 'Days of Our Lives', I was so unhappy that I actually quit acting for a year," Francis added.