Will Netflix Really Have To Broadcast Russian Propaganda? Here's What We Know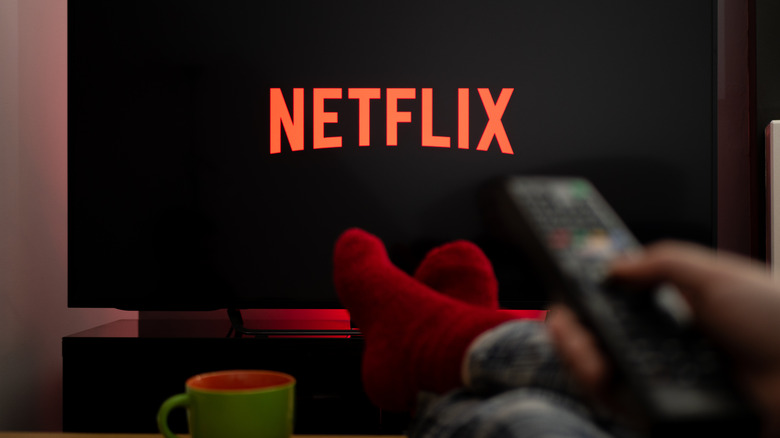 Vantage_DS/Shutterstock
As the conflict between Russia and Ukraine becomes more intense, the United States has begun to try to stop the Kremlin through various means. Most recently, the U.S. has cut off Russia's central bank from making transactions with the United States dollar (via CNN).
The United States joins a slew of countries that have issued sanctions against Russia (via The Guardian). The United Kingdom, Canada, and the European Union have also tried to stop Russia through monetary means.
It seems that the majority of the world is on the side of Ukraine. President Joe Biden gave this statement after Russia invaded the country: "In terms of a Cold War ... you have the vast majority of the rest of the world in total opposition to what [Putin] is doing ... It's going to be a cold day for Russia" (per AlJazeera).
While it seems like the U.S. is doing what it can to stifle Russia, one of the country's biggest streaming platforms may be forced to show Russian propaganda. Here's what we know.
An agreement between Netflix and Russia can lead to Putin propaganda on the streaming service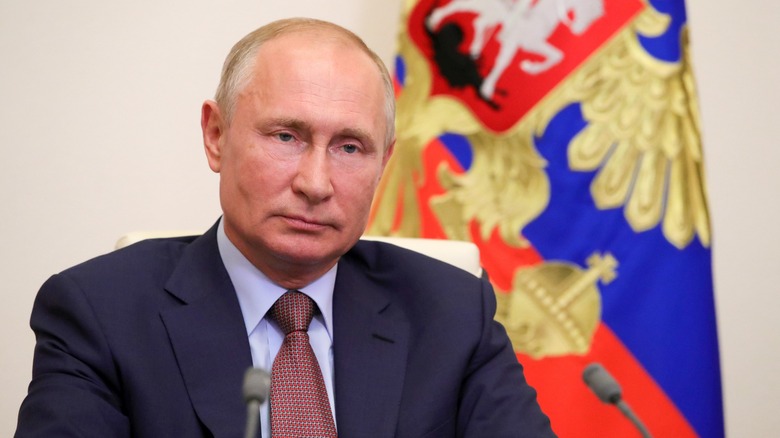 Photographer RM/Shutterstock
Netflix was a pioneer in the world of streaming television shows and movies. It's stayed a staple, especially in the United States, where it was found in 2021 that the platform had over 75 million subscribers from the United States and Canada, accounting for the majority of Netflix's subscribers worldwide (via Statista). The service has become especially popular as they begin to produce and release their own content.
However, it seems that American Netflix viewers might soon be met with Russian propaganda when browsing for their favorite episode of "Schitt's Creek" to stream. According to Politico, the company may be streaming the Kremlin propaganda as early as next week.
On March 1, the streaming service will have new obligations with Russia. The company was added to Russia's "audiovisual services." That means that streaming services with 100,000 daily users in Russia have to showcase 20 Russian federal television stations.
This leaves open the possibility, and even likelihood, that Russian propaganda will be shown on U.S. Netflix as the country attempts to help Ukraine by sanctioning the Russian government.