Why The GOP Doesn't Want This Famous Female Running For President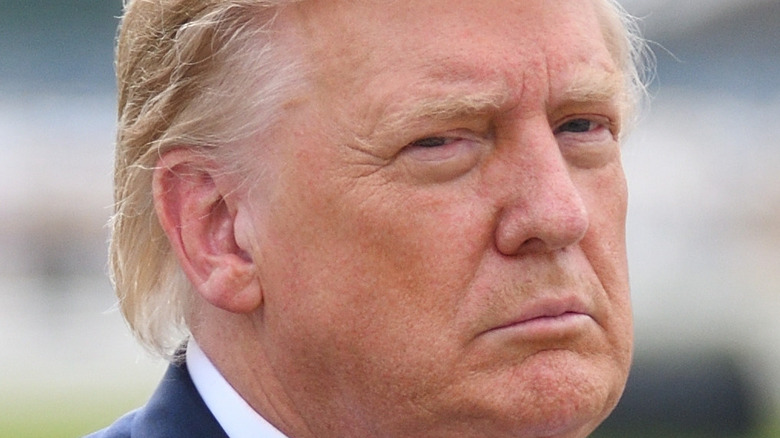 Evan El-Amin/Shutterstock
While it feels like Joe Biden was just elected into office, it's already time to start thinking about the next presidential election cycle approaching in 2024. All eyes are on the Republican party, and there is a slew of possible candidates already working toward a potential run (via The Hill).
At the top of the possible Republican and GOP candidate list is Donald Trump and Florida Governor Ron DeSantis, of course. Trump has been vocal about his possible return to politics since he lost the 2020 election. DeSantis, meanwhile, is beloved by the Republican base and could be the nominee, per Newsweek. He is especially liked by Republicans who do not want to see Trump run again.
While everyone is watching the race for the potential Republican Party nominee, the Democrats are also at the center of debate when it comes to the 2024 election ticket. Due to Biden's low approval rating, many believe he will not be the Democratic nominee (via NPR).
When it comes to those who could run against them, Republicans are hoping this famous woman is not on the list.
The GOP are hoping Michelle Obama won't run for president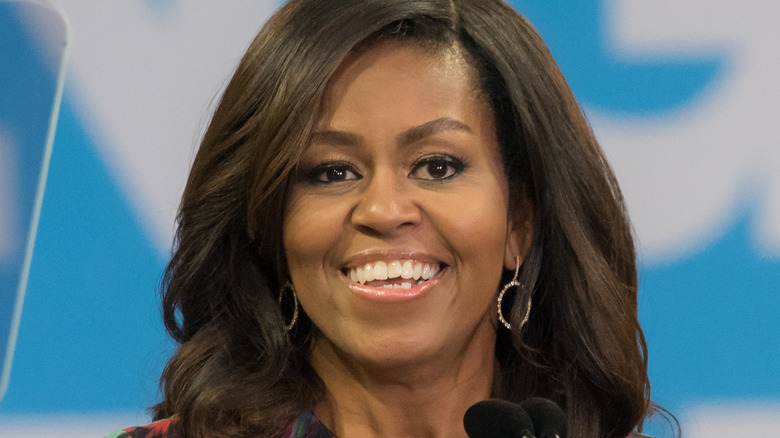 EPG_EuroPhotoGraphics/Shutterstock
President Biden has made it clear that he will run again in 2024 as long as he is in good health (via The Washington Post). He is especially into the idea of running against Donald Trump again, stating, "Why would I not run against Donald Trump as the nominee?" Biden said. "That would increase the prospect of running."
However, many Democrats are hopeful other members of their party will throw their hats into the race because Biden has such low approval ratings. If that's the case, Republicans are crossing their fingers Michelle Obama doesn't run (via The Guardian). Out of all the possible candidates to run against them, they are most intimidated by the former first lady.
"If [Democrats] were to run Michelle Obama," Monica Crowley, a former Treasury spokeswoman, said during a CPAC panel, "that would put us in a very difficult position because they'd reach for a candidate who is completely plausible, very popular, and immune to criticism." 
She continued, "Also, when you think about her positioning, she [was a Democratic convention] keynote speaker in 2020, she wrote her autobiography ['Becoming,' a bestseller] and did a 50-city tour, she has massive Netflix and Spotify deals, and she's got a voting rights group alongside [the Georgia politician and campaigner] Stacey Abrams."
It seems that Obama is the most feared Democrat, at least according to Crowley.