Why You Might Not Be Able To Find Your Favorite Vodka At The Store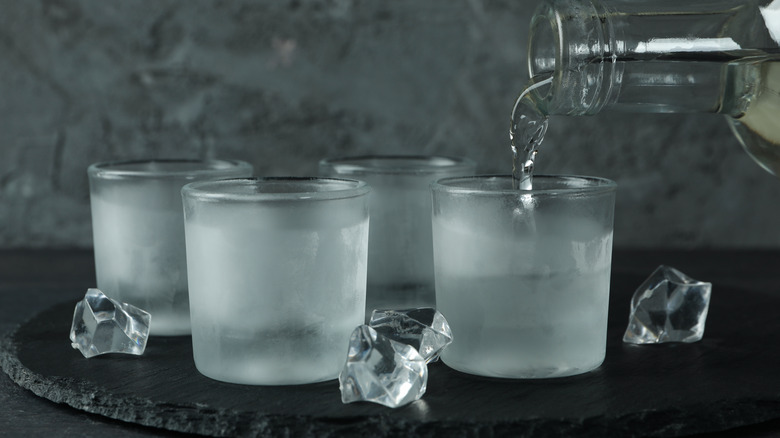 AtlasStudio/Shutterstock
On February 24, 2022, Russian President Vladimir Putin called for Russia to launch an all-out attack on the country of Ukraine. Tensions have been rising over the past few days along with death tolls on both sides and including both civilians and soldiers. While United States troops have not yet entered Ukraine, troops have been sent to parts of Europe and United States President Joe Biden has spoken out to condemn the actions of Putin. "Putin is the aggressor ... Putin chose this war and now he and his country will bear the consequences," the President said of the invasion, according to the New York Times. Though combat is taking place far from the United States, the violence has affected countries like America in ways you may not expect.
Businesses across the United States have been doing what they can to stand in solidarity with Ukraine as the violence unfolds. One restaurant in Austin, TX has even changed its name from Russian House to The House. Stores have been changing their stock as well, and you might notice something missing next time you reach for your favorite vodka.
Shelves at your liquor store might be a little bare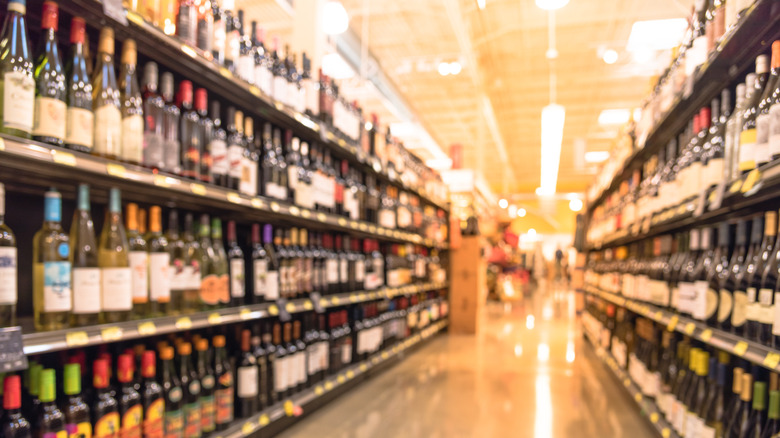 Trong Nguyen/Shutterstock
In an effort to stand in solidarity with Ukraine following the Russian invasion ordered by President Vladimir Putin, several state governors have chosen to halt the sale of Russian vodka brands. The states that have taken action so far include Ohio, New Hampshire, Utah, and Pennsylvania. Utah Governor Spencer Cox said, "Russia's ruthless attack on a sovereign nation is an egregious violation of human rights," of the decision.
The ban only affects state-run liquor stores, and it is currently unknown whether or not other states will follow suit. Russian vodkas make up only around 1% of vodka sales in the United States so the impact will likely be relatively small, and the boycott acts as more of a symbolic gesture, according to Reuters. Additionally, many of the Russian-style vodkas that you may think will disappear are likely made in another country, or even in the United States. This includes popular brands like Smirnoff and Stolichnaya. In the meantime, brands like Grey Goose and Ketel One can be enjoyed en masse! Otherwise, it's a great time to do that sober month you put off in January.