This The Bold And The Beautiful Star Is Also A Writer For The Show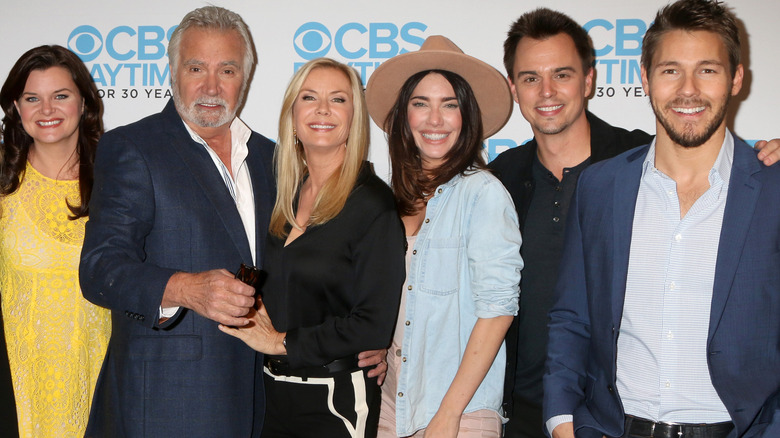 Kathy Hutchins/Shutterstock
Soap opera stars rarely have input on their storylines and sometimes never even meet the writers, much less know what plots will be coming up in future months and years. Writing on a soap and acting on a soap are two separate things, with writers and actors staying in their separate corners.
Of course, there have been cases where actors take on roles behind the scenes after their on-screen story has ended. For example, Ellen Wheeler began her soap opera career playing twins Marley and Victor Love on "Another World," but eventually became the executive producer of "Guiding Light" before it left the airwaves. However, writing for a soap while also playing a character on the show is not commonplace but it's exactly what is happening on "The Bold and the Beautiful" thanks to an actor who always found himself wondering how the stories get made as much as he loved playing the stories out on screen.
Lawrence Saint-Victor plays a dual role on The Bold and the Beautiful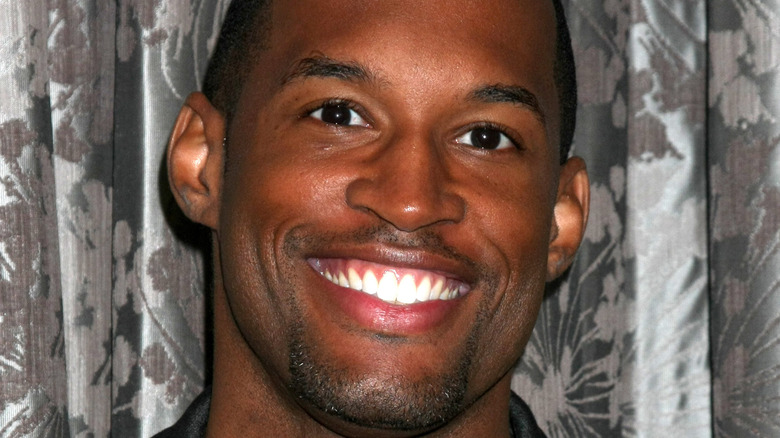 Kathy Hutchins/Shutterstock
Lawrence Saint-Victor's Carter Walton has been a part of "The Bold and the Beautiful" canvas since 2013, alternately appearing as a recurring player and a contract player. While Carter had a short-lived romance with Maya Avant (Karla Mosley) back when he first moved to the soap's fictional version of Los Angeles, he hasn't done much except be the best lawyer Forrester Creations could find — until 2021 when things changed for both Carter and Saint-Victor.
Carter finally got an active love life when he became engaged to Zoe Buckingham (Kiara Barnes) twice, broke things off with Zoe twice, had an affair with the boss' wife, Quinn Fuller (Rena Sofer) — once with the boss not knowing and once with the boss giving him his blessing — and later fell for Zoe's younger sister, Paris Buckingham (Diamond White). While Saint-Victor didn't have as dramatic a 2021, his life did head in a new direction when he took on a new "B&B" role — this time in the writing department.
Lawrence Saint-Victor juggles acting and writing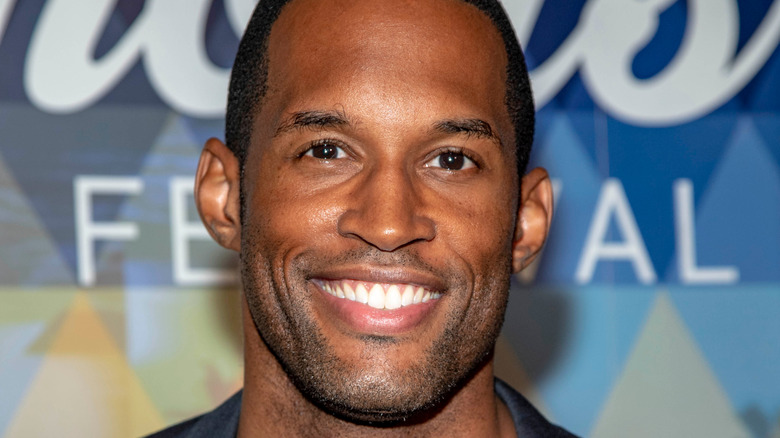 Eugene Powers/Shutterstock
While Carter Walton got an active love life in 2021, Lawrence Saint-Victor got a new job. The actor is now an official writer for the show as his character sorts out yet another romantic mess. Saint-Victor explained to Soap Opera Digest that "The Bold and the Beautiful's" executive producer and head writer Bradley Bell was his unofficial mentor for years as he questioned him about stories and character motivations. Then, one day Bell asked him to do a sample script, which eventually led him to becoming a member of the soap's writing team.
"2021 was an awesome roller coaster that keeps going up, and so far, we haven't done the drop yet," Saint-Victor told Digest. "It still keeps ticking up and it's been amazing to be a part of this show in so many different ways of learning, because each department has their own point of view of the show. There's the acting side and then, being with the writers, it makes my conversations with the directors a little different. There's a difference in seeing the full scope of the show. It is such a privileged position to be in."
Playing a part in the creation of the show both in front of the camera and behind the scenes certainly sounds exhausting, but not quite as exhausting as poor Carter's uber-complicated love life.