Amanda Pace Reveals What Being On Joe Millionaire Was Really Like - Exclusive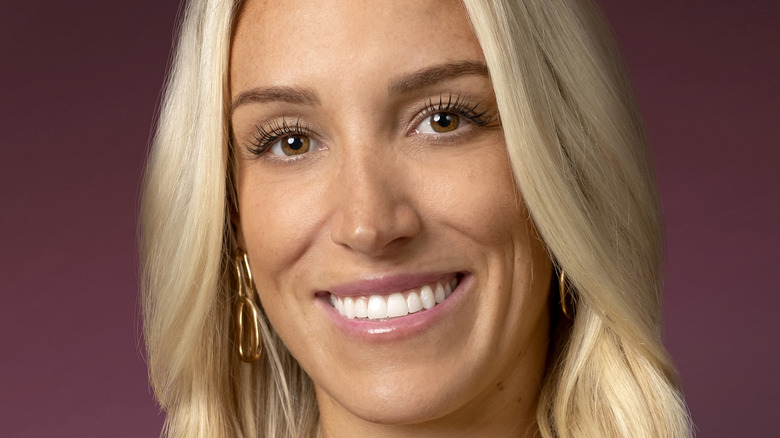 Wilford Harewood/FOX
If you've been watching FOX's "Joe Millionaire: For Richer or Poorer," then you probably know Amanda Pace. She was one of the 18 women who started on the season, and she's stayed on the show even as many of her competitors were sent home. Pace is also quite memorable because of a revelation made over family weekend. During dinner, her mother told the table that Pace and her family have over $10 million. On a show that partially focuses on one of the two bachelors, Kurt Sowers and Steven McBee, being a secret millionaire, the reveal was quite surprising and made Pace very memorable to fans.
During a recent interview with The List, Pace shared what her experience going on "Joe Millionaire" was like. She discussed some of her biggest challenges adjusting to the reality TV show setting. Pace also revealed what it was like building relationships in front of cameras and how she dealt with her 17 female competitors throughout the season.
Pace shares what Joe Millionaire was like behind the scenes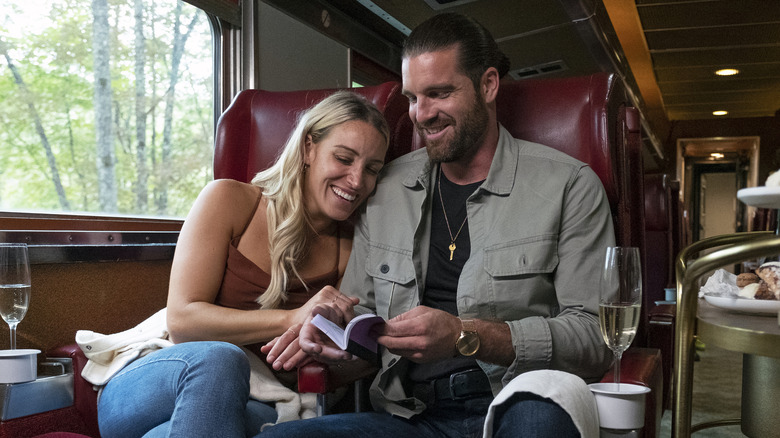 2022 FOX Media LLC. CR: Wilford Harewood/FOX
Going onto "Joe Millionaire" was an entirely new experience for Amanda Pace, and she said she didn't really know what to expect. In the beginning, Pace said, "My anxiety was definitely through the roof when I arrived because I had no idea what was going on." One of the biggest surprises to her was how much waiting time was involved in filming the show. "They would tell you to be ready at 7:00 p.m., and then you wouldn't start filming sometimes until 1, 2:00 a.m. It was a lot of downtime," she said.
Pace also said being surrounded by the film crew while dating took some adjusting. "It's so hard because there are so many cameras around, so you're very ... You want to look perfect at all times." But, as time went on, she said, "you truly forget that the cameras are there, and you have fun with it." Overall, Pace tried to stay true to herself and not focus too much on the cameras or competition aspect. "Going in with that mindset and staying true to that was huge and showed me that whatever's meant to be will be," she said.
What it was like dating on Joe Millionaire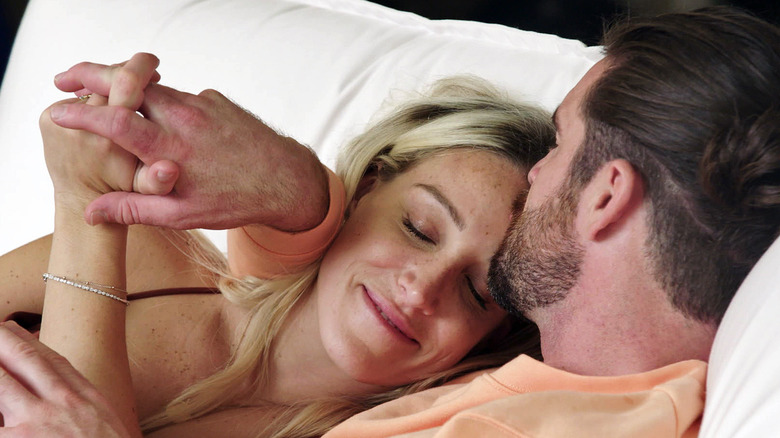 022 FOX Media LLC. CR: FOX
While she enjoyed most of the experience, Amanda Pace admitted there were aspects to dating on reality TV that were difficult. She explained that when there were more girls competing at the start of the show, it was hard to get any quality time with Kurt Sowers or Steven McBee. "I'm not very aggressive. I hung in the back until it was my time. In the beginning, it's definitely a little bit challenging because of there being 18 girls," Pace said. However, as the show moved forward and some women were sent home, Pace was able to form a strong connection with Sowers.
On the plus side of dating on "Joe Millionaire," Pace added that things moved faster because she could focus more entirely on the relationship. "You don't have your phone, so you're not texting, you're not distracted by social media. You don't have your friends ... It is raw and real feelings," she said. Because of that, Pace called dating on reality TV, "dating in a microwave because everything's removed and everything's heated up [because] you're on these romantic dates. It is cool to date like that because you're really getting to know them quicker than you would in a real-life setting." However, for Pace the best dates on the show were when it felt the most like real life. She said her favorite moment with Kurt was when they were making breakfast after camping because it seemed "authentic."
How Pace felt about her Joe Millionaire competitors
2022 FOX Media LLC. CR: Wilford Harewood/FOX.
Fortunately, Amanda Pace said there was not a lot of drama between the women competing on "Joe Millionaire" this season. She thought the fact that there were two men helped with that because not everyone was trying to date the same person. She also thought, "The guys did a good job at clearing out the girls who were there just for the drama." That made it easier to bond with the women on the show, and she said it frequently felt "like a big sorority house." She continued, "We'd have some downtime, and we'd all do hair masks and face masks. It was fun, thank God ... my biggest fear going into it was that the girls were going to be really catty, and drama, and nasty. For the majority of the time, we had a lot of laughs."
Pace formed her closest friendships with Amber and Annie, which she believes will continue after the show. She just moved to New York, where Annie already lives, so the pair have spent a lot of time together. "It's really something that no one else can understand unless you're in the house, and there's a lot to unpack each week, even watching the episodes back. It's a bond that a lot of us share, and it's hard for other people to understand the craziness and all the emotions," Pace said.
Joe Millionaire: For Richer or Poorer airs Thursdays on FOX at 8/7c.