Prince Harry Publicly Embraced A Famous Singer And Everyone Is Loving It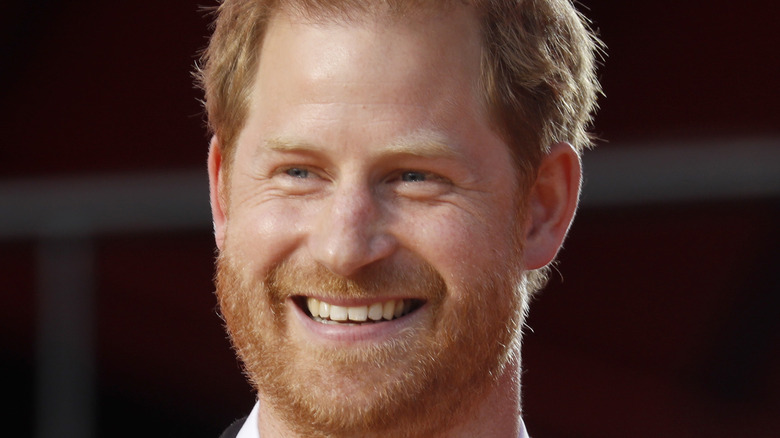 John Lamparski/Getty Images
Prince Harry and Meghan Markle were thrilled to receive a special honor, the President's Award, at the recent NAACP Image Awards. 
The honor, which has been given to notables like Muhammad Ali, Colin Powell, LeBron James, and Rihanna (via Vanity Fair), was awarded to the Duke and Duchess of Sussex for the charitable work they have done through their Archewell Foundation.
Since launching the foundation, the couple has worked with a variety of institutions, including, among others, Global Citizen, which helps to combat vaccine inequity, and the Aspen Institute, which helps develop ways to battle misinformation (via Archewell).
"I also echo the immense gratitude for tonight, both for this award and this community for welcoming me so warmly," Harry said during the couple's acceptance speech (via E! News). 
"I think it's safe to say that I come from a very different background from my incredible wife, yet our lives were brought together for a reason. We share a commitment to a life of service, a responsibility to combat injustice and a belief that the most often overlooked are the most important to listen to."
In addition to their award, Harry and Meghan announced the creation of the NAACP Archewell Digital Civil Rights Award, which will be given to individuals who are utilizing technology to fight for social justice and human rights. 
After they left the stage, Harry and Meghan socialized with a number of famous faces backstage, including one famous singer.
Prince Harry was all smiles greeting Jennifer Hudson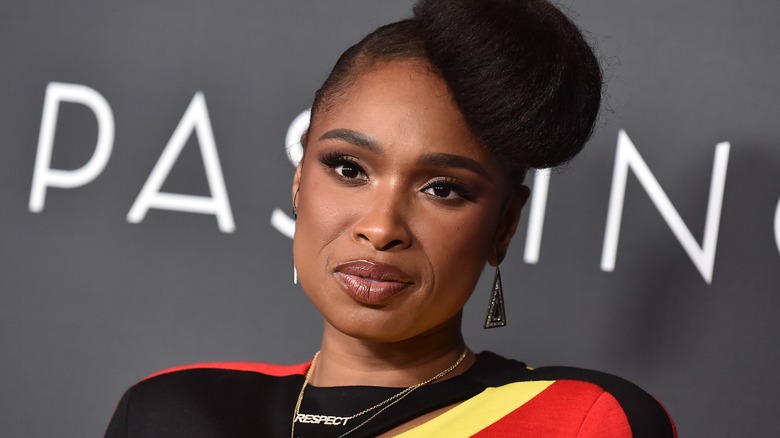 DFree/Shutterstock
According to some behind-the-scenes snaps, Prince Harry greeted fellow NAACP Award winner — and Oscar-winning actress and singer — Jennifer Hudson backstage with a big smile and a hug, which delighted many on social media, per the Daily Mail.
"I would have fainted if I were Jennifer," wrote one Twitter user. "I love me some Prince Harry."
The prince seems to be enjoying his new life in California. Harry attended the Super Bowl in Los Angeles on Feb. 13, 2022, with his cousin Princess Eugenie. After the big game, he was invited into the locker room to congratulate some of the Rams' players and even got to hold the Vince Lombardi trophy, per Entertainment Tonight. 
And some royal watchers believe Harry attended the event to send a message to his family back in the U.K. that he is fully embracing American culture. 
"It was wise. He looked somewhat miserable at times but that is perhaps not going to be his favorite sport. But I think it was a respectful nod to Americans and I think it was also, in some ways, a middle finger to those who don't see him as a true American. And showing that he is bonding with his fellow neighbors across the pond," said American public relations expert and commentator Eric Schiffer (via The News International).