How The March 2 New Moon Will Affect You If You're A Water Sign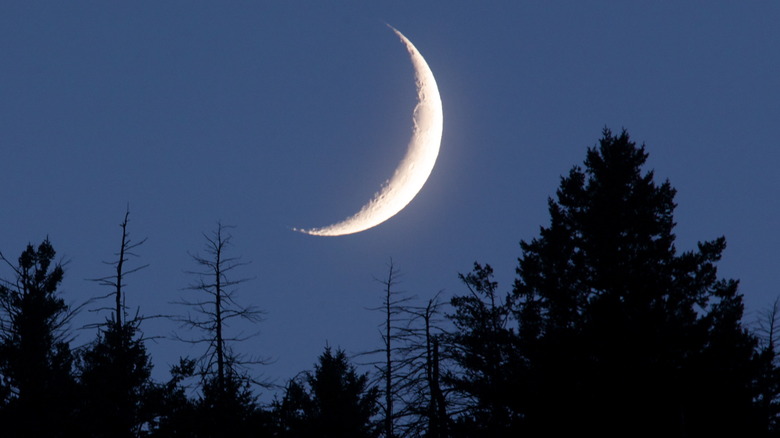 Tom Reichner/Shutterstock
The new moon on March 2 is set to be a good one for many members of the zodiac. The lunar event falls under the sign of Pisces and promises to bring with it good vibes, as well as a sense of calm and creativity in your life, per StyleCaster. This particular new moon marks the perfect time to meditate, manifest, and dream big about your life goals.
"Pisces is a gentle, psychic, ethereal, creative, and compassionate sign, and this moon will be all about defining your feelings and expanding or getting in touch with your dreams," psychic astrologer Leslie Hale told Refinery29. Since a new moon is looked at as a fresh start and a way to set your intentions for a more productive and healthy month ahead, take advantage of the positive vibes and allow them to work in your favor. "Use this opportunity to contemplate on the bigger questions in life rather than on day-to-day tasks. It may just bring you a very special revelation even if it is just confirming your current viewpoint," astrologer Yana Yanovich said.
For water signs such as Cancer, Scorpio, and Pisces, the new moon could be filled with creativity, love, and luck.
Water signs can expect good vibes during the new moon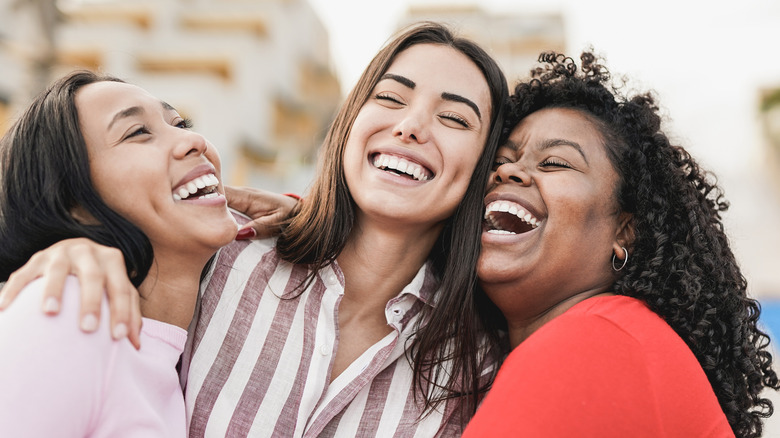 Sabrina Bracher/Shutterstock
Water signs may be entering a very happy and productive phase in their lives during the new moon on March 2, according to Bustle. For Cancer (born between June 21 and July 22), the new moon will send you on a creative high and allow you to explore all of your dreams and aspirations. Believing that those dreams are possible, but not worrying about the small details about how to obtain them, will bring you a sense of happiness and freedom.
If you're a Scorpio (born between October 23 and November 21), you may find yourself feeling the love around the time of the new moon. If you've been feeling romantic or having fantasies of a relationship, now is the time to act. Check out the dating scene, plan a romantic night out with your partner, or even start a passion project. Have fun, let loose, and make it a priority to do so.
For Pisces (born between February 10 and March 20), you'll be in luck. You may find yourself feeling extra inspired this month as you look to forge a new path in life and make a fresh start in one or more areas. Be sure to follow your heart when it comes to big life changes, and be sure to stay true to yourself no matter what.
It appears that the new moon could offer up some big things for water signs, so embrace the good vibes and roll with them.