Alicia Keys Doesn't Go By Her Real Name. Here's Why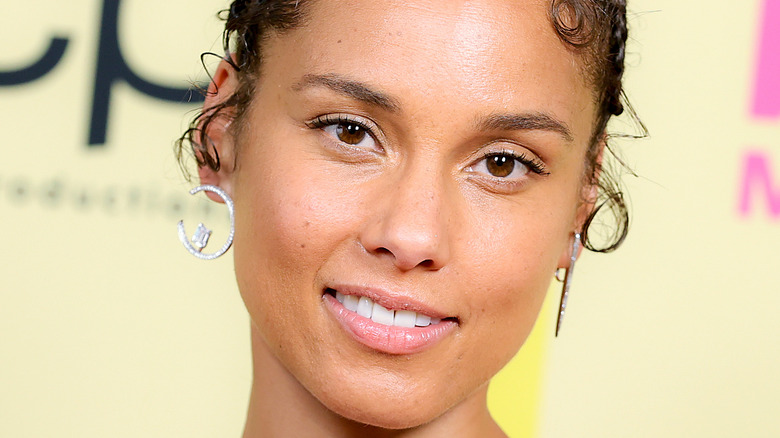 Rich Fury/Getty Images
Alicia Keys is one star who has stayed relevant for years, finding new ways to inspire fans throughout her career. She has earned a reputation as a makeup-free, multi-talented singer-songwriter who has collaborated with everyone from Jay-Z to Jack White.
She first burst onto the scene in the early 2000s, quickly gaining attention for her impressive musical chops. A student of classical music and the piano since the tender age of seven (via Britannica), Keys grew up to become known for her piano playing just as much as her powerful singing voice. Hits like "If I Ain't Got You" simultaneously showcased her smooth voice and expertise on the piano, fitting the last name of Keys flawlessly.
However, Alicia Keys isn't the singer's real name. Just as her 2003 song "You Don't Know My Name" suggests, you may not really know Keys' name — or why and how she chose a new one.
Alicia Keys chose a name that predicted her career success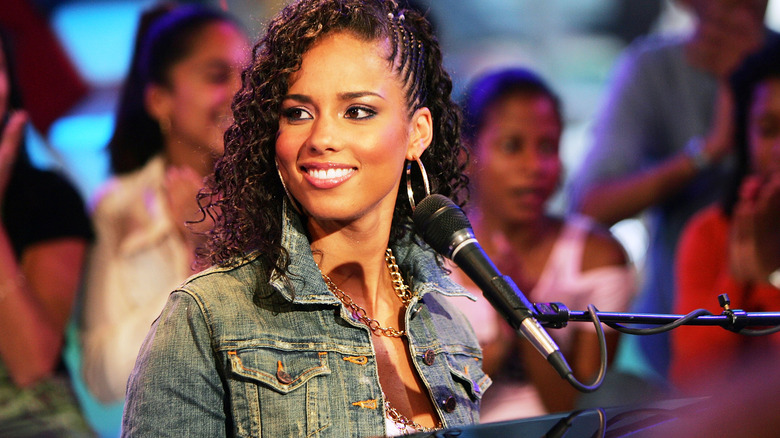 Scott Gries/Getty Images
Alicia Keys wanted a professional name to replace her last names, Augello Cook — her mother's last name, Augello, and her father's last name, Cook. She spent much of her early life estranged from her father, which might partially explain why she wanted to kick off her career with a name uniquely her own.
Keys began searching for a new last name with the help of her mother. She first landed on the name Alicia Wild after perusing a dictionary for ideas, but her mother quickly intervened, telling Keys, "It sounds like you're a stripper" (via Newsweek).
The singer then chose Keys, saying, "It's like the piano keys. And it can open so many doors." After deciding her stage name, so many doors did open for Keys. Since releasing her first album in 2001, she's gone on to sell over 65 million records and snag 15 Grammy awards, according to RCA Records. And all that success has raked in a lot of money for Keys: The R&B queen is reportedly worth $150 million.
Still, even when away from the stage and going by her birth name, Alicia Augello Cook, Keys seems to be a magnet for success. She's been happily married to Swizz Beatz (who also chose to replace his birth name, Kasseem Dean) for over a decade, has two children, and still finds time for projects like writing an upcoming novel for young adults (via Billboard).