Tori Spelling Reveals Her Unexpected Connection To Prince Charles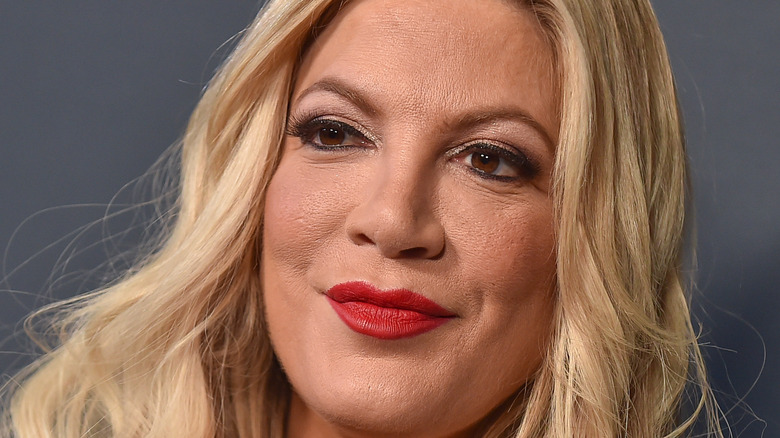 DFree/Shutterstock
Tori Spelling is known for her role in "Beverly Hills, 90210," but who knew that a story from her past involves Prince Charles?
Recently, Spelling was talking about her parents' home on her podcast, "90210MG." Located in the Holmby Hills neighborhood of Los Angeles, California, it was built by Aaron and Candy Spelling in 1991. After 20 years, the house was sold to Petra Ecclestone, whose father is Formula One executive Bernie Ecclestone, for $85 million. She gave it a $20 million remodel then sold it herself at a closing price of $119.7 million, which, per Forbes, set a record for the highest-selling price in the state.
Now, as reported by The Los Angeles Times, the manor is up for grabs again, with its 56,000 square feet, 123 rooms, 4.7 acres of lawns — which have citrus orchards, fountains, a swimming pool, and a tennis court — and price tag of $165 million.
Prince Charles wanted a party at the Spelling manor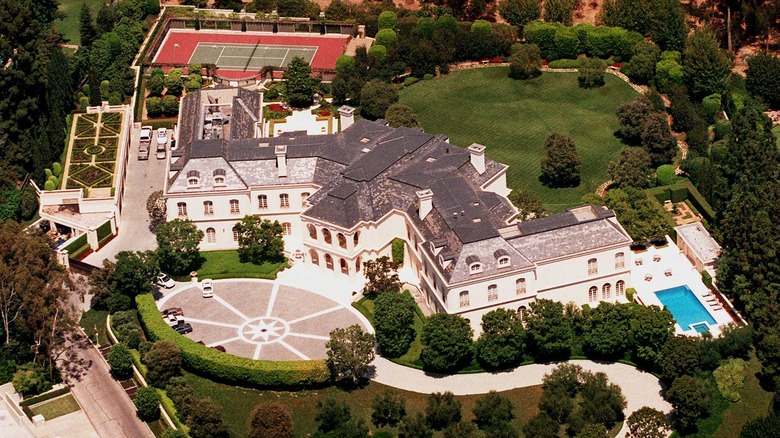 James Aylott/Getty Images
On the podcast, Tori Spelling shared that she moved into this famous home, nicknamed Candlyland, when she was around 17. "I never saw every room, and I lived there for two years," she said (via People). "There was a wing that all of my mom's staff lived in."
She also recalled how her mother hosted a few parties, and one of them included a very notable guest. "The first party, and one of her only parties, was for Prince Charles," revealed Spelling. "When he came to town, he wanted to have it there!"
We don't blame the Prince of Wales — we'd want to hang out here, too! When the Spellings owned it, reported The Los Angeles Times, it was the biggest home in the county and even had rooms for cutting flowers, wrapping gifts, and enjoying wine and cheese. Ecclestone added a hair salon, massage parlor, aquarium, and nightclub. The home also boasts a game room, library, movie theater, and bowling alley.