Melania Trump Finally Speaks Out About The Crisis In Ukraine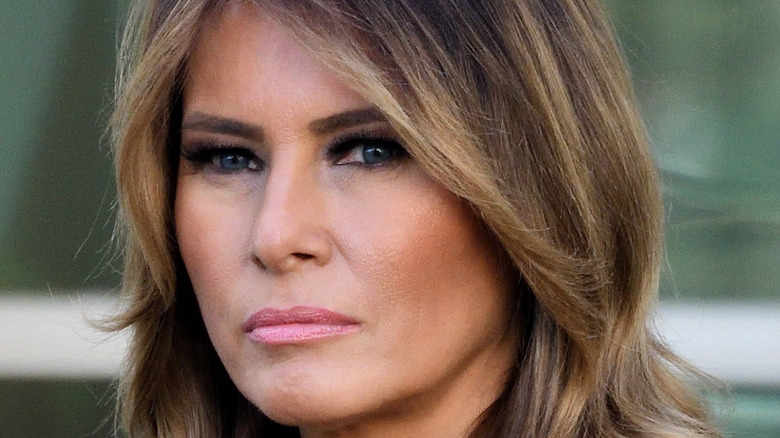 Evan El-Amin/Shutterstock
While Donald Trump can't seem to make up his mind about how he feels regarding Russian President Vladimir Putin's military invasion of Ukraine on Feb. 23, 2022, it looks like his wife, Melania Trump, has. 
When the former president spoke at the annual Conservative Political Action Conference (CPAC) on Feb. 26, he called Putin "very smart" after also calling him "savvy" and a "genius" just days earlier on the "Clay Travis & Buck Sexton Show" (via Bloomberg).
"Yesterday, reporters asked me if I thought President Putin was smart. I said, 'Of course he's smart,' to which I was greeted with 'Oh, that's such a terrible thing to say.' I like to tell the truth. Yes, he's smart," Trump said at CPAC. "The problem is not that Putin is smart, which of course he's smart, but the real problem is that our leaders are dumb."
According to The Hill, he also called the military invasion "appalling" as well as an "outrage and atrocity," contradicting what he said about Russia's leader. 
When the former first lady finally spoke out about what's happening in Ukraine, she didn't leave any room for questions about how she feels.
Melania Trump condemns the Russian invasion of Ukraine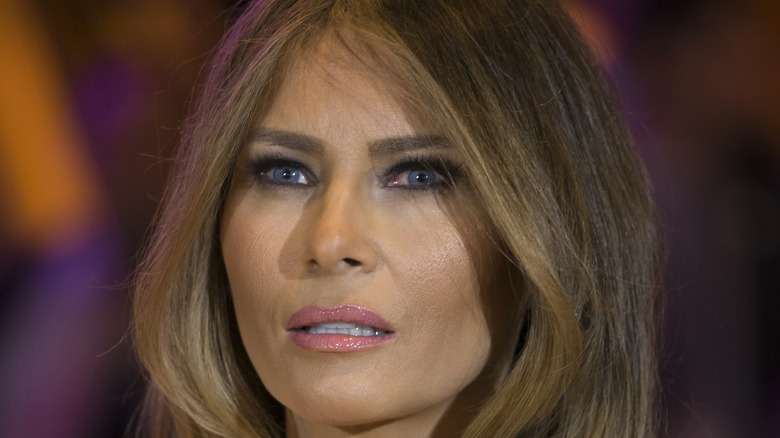 lev radin/Shutterstock
Former first lady Melania Trump, who was born in Slovenia, another Eastern European country like Ukraine, has broken her silence on Vladimir Putin's military invasion.
"It is heartbreaking and horrific to see innocent people suffering. My thoughts and prayers are with the Ukrainian people. Please, if you can, donate to help them," Trump tweeted, along with a link to a donation page for the International Red Cross.
Russia has been advancing its troops to the capital city of Kyiv for a week, as of this writing, and more than 2,000 civilians have already been killed as Ukrainians fight back against the Russian military with whatever weaponry they have. 
In a speech to the nation and the world, Ukrainian President Volodymyr Zelenskyy said, "During this time, we have truly become one. We forgave each other. We started loving each other. We help each other. We are worried for each other."