Kate And William Share The Sweet Pre-Travel Tradition They Have With Their Kids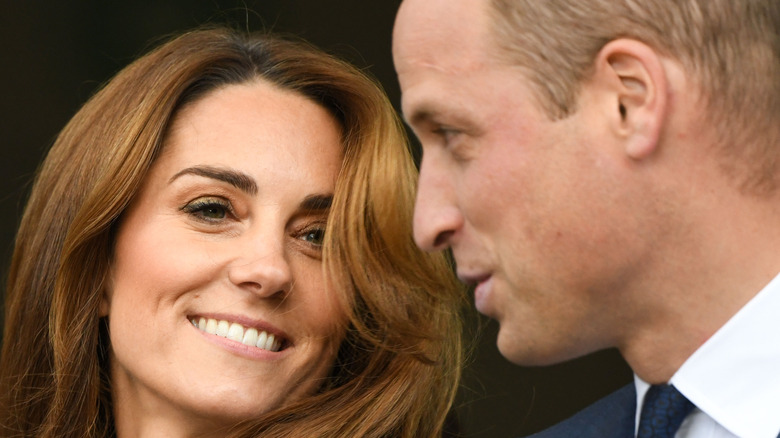 LINGTREN.COM/Shutterstock
A huge part of Prince William and Kate Middleton's jobs as senior members of the royal family is to travel the globe. While this can often be exciting and fun, the fact that the Duke and Duchess of Cambridge have three young children definitely makes the task of traveling all the more difficult, per Marie Claire.
In the past, the Cambridge family have traveled together on vacation, and most recently traveled with their three children, Prince George, Princess Charlotte, and Prince Louis back in October 2021, when they were spotted heading out on vacation at Heathrow Airport. However, traveling together is complicated for so many reasons. Of course, taking small children anywhere is a huge task, but royal protocol also states that multiple members of the royal family shouldn't be traveling together in case of disaster (via The Express).
This is a very old custom that was put in place to protect the royal lineage, and explains why Prince Charles and Queen Elizabeth II rarely travel together — and why William and Charles aren't supposed to do so either. This would also mean that William and George would be prohibited from traveling together.
However, the queen does have the power to allow members of the royal family to travel together, which she has been giving William and Kate from time to time. Sadly, there are times when William and Kate have to leave the kids behind, but they've established a sweet tradition for those occasions.
Prince William and Kate Middleton recently traveled together alone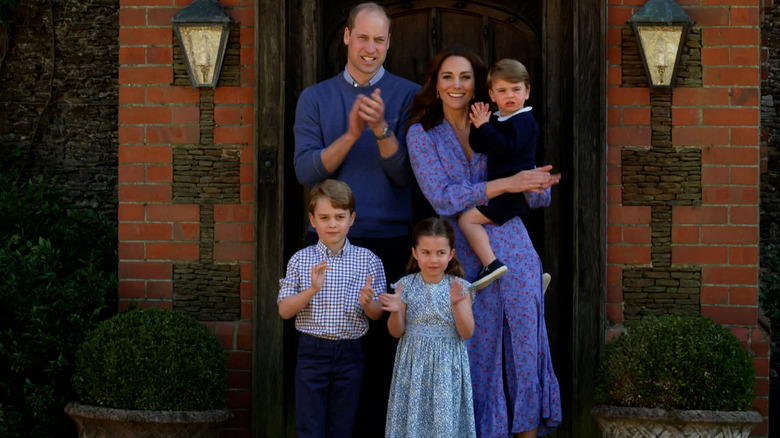 Comic Relief/Getty Images
According to People, Prince William and Kate Middleton have been very busy so far in 2022. William recently made his very first trip to Dubai, while Kate headed to Denmark for a few days. They've also traveled together to Wales to celebrate St David's Day. During their time in Wales, the Duke and Duchess of Cambridge greeted fans as they walked around the town of Abergavenny. During their time there, one local woman named Liz Brewer asked the couple how their three children were doing.
"The children are very well, thank you," William replied. He then revealed the sweet tradition that he and Kate have with the kids before they leave for their travels. "They are always asking us where we are going," William said. "And we show them where we are on the map."
The Cambridges previously lived in Wales during the early years of their marriage, and they were reportedly happy to return. "They are lovely people, and there was no rush as they walked along talking to people, showing an interest in people and the town," Kingsley Jones, who interacted with the royals during their trip told the outlet. The couple also planted a tree in honor of Queen Elizabeth's Platinum Jubilee, and continued to encourage others to plant trees as a way to celebrate the monarch's milestone anniversary.