Jason Momoa Sets The Record Straight About His Relationship With Zoe Kravitz And Lisa Bonet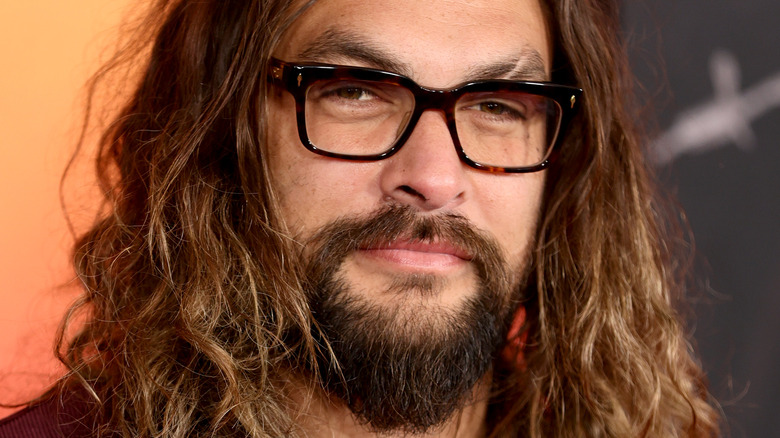 Dimitrios Kambouris/Getty Images
Jason Momoa and Lisa Bonet stunned fans when they announced their split in January 2022. The couple, who were together for 16 years — and married for nearly five years — revealed that they had decided to go their separate ways. "We are parting ways in marriage," Bonet and Momoa revealed in a joint statement (via Entertainment Tonight). "We share this not because we think it's newsworthy — But so that — as we go about our lives we may do so with dignity and honesty," the pair said. 
Bonet and Momoa said that they still carry love for one another, and that this love is evolving in new ways. The pair also stated they were jointly devoted to raising their two children, Lola and Nakoa-Wolf. However, Hollywood Life reports that Momoa and Bonet may be giving their marriage another try. Sources told the outlet that the couple are currently working on things to see if they can get back on track, and that "everyone is really hoping that they can make this work this time around."
No matter what the future holds for Momoa and Bonet's romantic relationship, the actor has made it very clear about where he stands with the mother of his children, as well as his stepdaughter, Zoë Kravitz.
Jason Momoa proves he's putting family first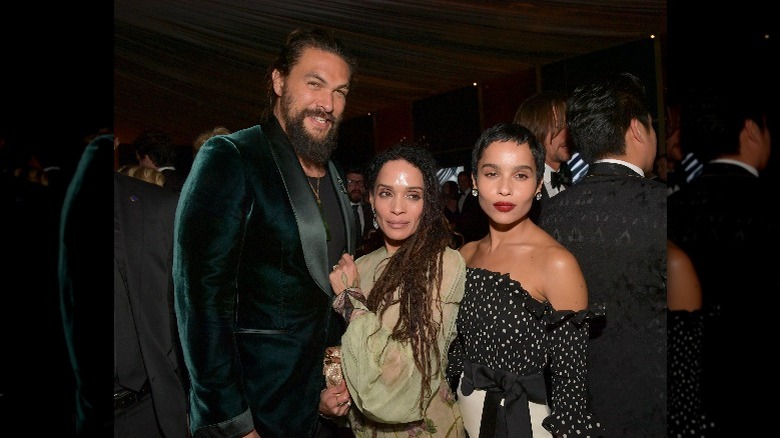 Lester Cohen/Getty Images
On February 28, 2022, Jason Momoa was spotted in New York City attending a family dinner with his children, Nakoa-Wolf and Lola, as well as his stepdaughter, Zoë Kravitz. Kravitz's rumored boyfriend, actor Channing Tatum, also joined the happy brood (per Hollywood Life). The entire family looked chic as they showed off their unique fashion sense for the NYC dinner. The following day, Momoa hit the red carpet with his kids to support Kravitz at the premiere of her new film, "The Batman."
"We're just so proud," Momoa said of his stepdaughter's success (via Entertainment Tonight). The actor added that Kravitz's mother, Lisa Bonet, was unable to attend, but that he was there to represent the family. "Lisa couldn't be here so we're representing, me and the babies. We're very excited to just be here. ... It's still family," Momoa said.
Before the premiere, the "Aquaman" star posed for a pic with Tatum, which he uploaded to Instagram with the caption, "SO EXCITED @channingtatum and I are on our way to see our ZOZO. Finally @thebatman premiere. I'm so beyond proud of you @zoeisabellakravitz."
It seems that while things are up in the air with Momoa and Bonet, they're very focused on keeping their family dynamic together and moving forward with the best interest of their children in mind.