Kamala Harris Makes Firm Statement On Biden's Russia Policy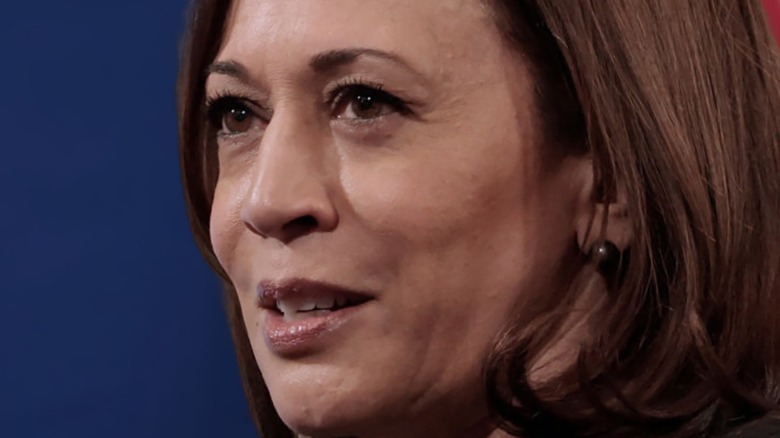 Haditha26/Shutterstock
President Joe Biden's first State of the Union address was generally received well. According to a poll conducted by CBS News, 67% of those who watched the address felt optimistic, and 53% felt proud. On average, 8 out of 10 viewers were pleased with Biden's speech, and the topics that were covered.
One of the major issues covered in Biden's State of the Union address was the conflict between Ukraine and Russia. While CNN reported that it's unlikely Vladimir Putin will see the speech, Biden made a firm plan to fight Russia, not with combat but with financial warfare. When CNN asked Kremlin spokesperson Dmitry Peskov if Putin would be watching the address, he responded, "The President usually does not watch TV addresses," adding, "He prefers reading reports afterwards."
It seems that, regardless of whether Putin tuned in to the live broadcast or not, he will receive Biden's message. Biden's stance on Russia has support from most Democrats, especially Vice President Kamala Harris, who's voiced her opinions on Ukraine's conflict, too.
Harris stands behind Biden's plans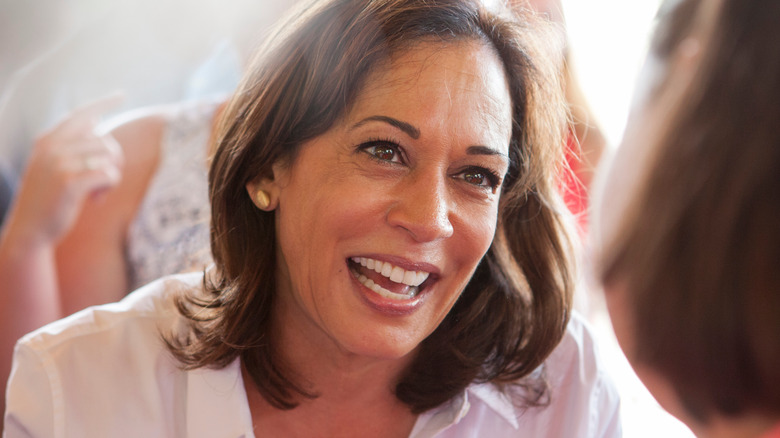 Michael F. Hiatt/Shutterstock
Biden's message to Americans during his first State of the Union address emphasized that American soldiers would not be sent to Russia to fight in combat. Vice President Harris echoed that statement today, standing behind Biden's ideas (via AOL).
Vice President Harris made an appearance on "CBS Mornings," where she further supported Biden's stance. "I will tell you, the president is clear, we are clear, we are not going to put U.S. troops in Ukraine to fight the Russians, not on the ground and not in the air," she said, adding, "But we are going to continue working with our allies, to one, defend every inch of territory as it relates to NATO territory, but also what we will continue to do with the billions of dollars of humanitarian security and military assistance that we have been providing Ukraine."
Harris has been vocally supportive of Biden's State of the Union address, too, calling his speech "spectacular" (via the New York Post). With this, Americans can rest assured that we will be supporting Ukraine, albeit not with brute force.