The Real Reason Shania Twain Changed Her Name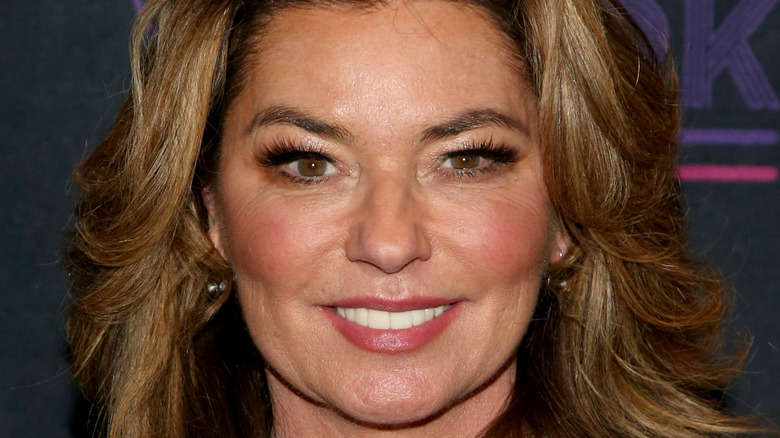 Gabe Ginsberg/Getty Images
As far as Canada's most successful entertainment exports go, Shania Twain is certainly up there. Her second record "The Woman in Me" — which featured the singles "Whose Bed Have Your Boots Been Under?" and "You Win My Love" — was immensely popular at release, becoming a multi-platinum selling album that sold over nine million copies in the United States, according to AllMusic. Since then, she's won five Grammys, been nominated for 18, and continued to release some of country music's best-selling records to date.
Since the release of her self-titled debut album in 1993, the world has known Shania Twain as, well, Shania Twain. But the average listener of Twain's discography may not know that like Lady Gaga and Bruno Mars, Shania Twain is actually a stage name. The musician's real name is Eilleen Regina Edwards, (via Britannica), which is a far cry from what the world knows her as. But, why did Shania Twain change her name in the first place?
The country singer thought the name Shania was "beautiful"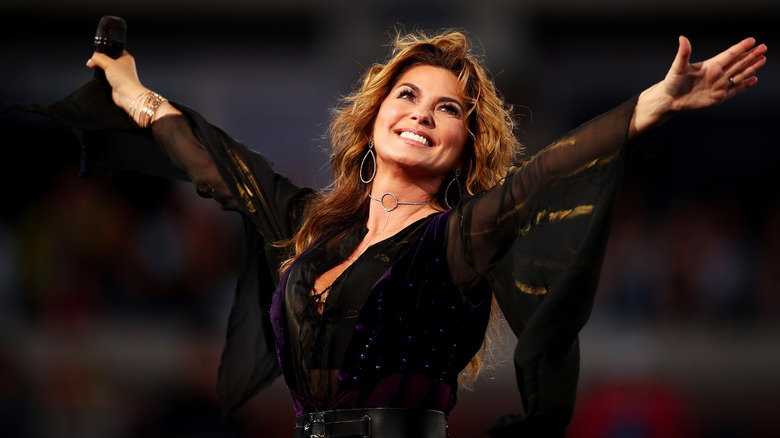 Clive Brunskill/Getty Images
According to Britannica, Eilleen Regina Edwards took the surname of her stepfather Jerry Twain "at a young age." Twain was a member of the Ojibwa tribe, the "most populous tribe in North America," according to the Minnesota Historical Society. Twain adopted the singer, as well as her siblings, and she took his surname.
Sadly, when the country star turned 21 she lost her mom and stepfather in a traffic accident. To honour her stepfather's Ojibwa heritage, she changed her name to Shania which means "I'm on my way," per Britannica. Speaking on her Apple Music Hits show "Home Now Radio" (via PopCulture), the singer explained the origin of Shania Twain a little more. "I needed a stage name that sounded a little less like my grandmother's name, because I'm named after my grandmother, both my grandmothers, Eilleen and Regina," she said. Twain also came across someone with the name Shania, which she thought was "beautiful."