Joey King Shares Happy Relationship News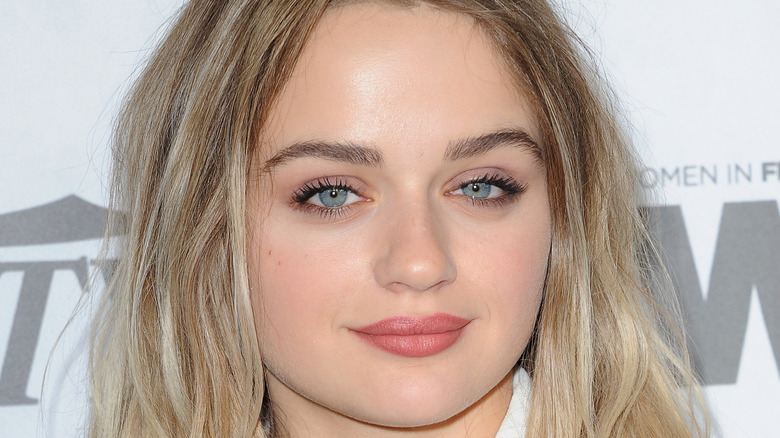 Tinseltown/Shutterstock
If you follow Joey King on Instagram, you may have seen the happy relationship news she posted on March 1, 2022. King is an actress known for her roles in "The Act," "The Conjuring," and "The Kissing Booth" film series, to name a select few. While working on the latter, King started dating her co-star, Jacob Elordi, but the pair broke up after being together for about a year. According to Cosmopolitan, King and Elordi were together between the spring of 2017 and the end of 2018. On Netflix, though, they had to keep playing a romantic couple, as the second installment of "The Kissing Booth" came out in 2020, followed by the third movie in 2021.
In 2019, though, there were rumors about a new love interest in this actress' life: Steven Piet, a producer (per E! News). Piet is known for co-writing and directing "Uncle John," as well as directing and producing shows like "Briarpatch" and "The Act" (via IMDb). Piet and King recently announced some happy relationship news on Instagram, and fans are loving this sweet update.
Joey King calls herself the "the luckiest lady alive"
On February 2, 2022, producer Steven Piet proposed to actress Joey King! She shared the news on Instagram, writing, "I never knew happiness could be so powerful that it can take the air from your lungs, overwhelming every part of you that you can't help but feel your eyes well from the undeniable joy." Congratulatory comments came in from fellow stars like Lana Condor, Camila Mendes, Ginnifer Goodwin, and Sabrina Carpenter.
Piet also wrote about the engagement on his personal Instagram page, saying that, although "the weather was less than perfect" the day he proposed, King had "unlocked a dimension of love in [him] that [he] never knew existed."
In a close-up photo of the ring, King tagged Mociun, which, according to its website, uses rare diamonds and gemstones to create one-of-a-kind pieces of jewelry. Based on this unique rock alone, it's easy to see why King considers herself to be "the luckiest lady alive."