Celeb Pets That Have Their Own Social Media Accounts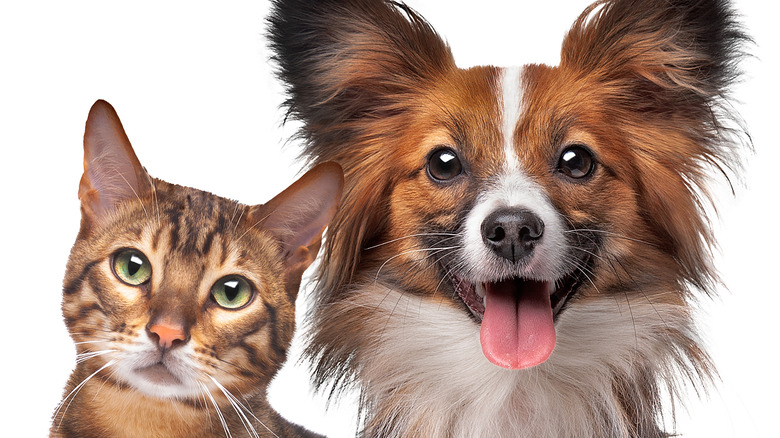 Erik Lam/Shutterstock
From checking Instagram to see what our beloved actors and models are wearing to scrolling through TikTok to find all the relationship tea about the hottest celebrity couples, social media is a great way to stay knowledgeable on everything trendy. Fans live vicariously through their favorite famous people every time they post.
And as much as we love celebrity content on social media, we also adore animal content. Some of the most popular accounts on Instagram, for instance, belong not to humans, but to animals (via Inverse). Folks from all walks of life have created accounts specifically for their cats, dogs, birds, possums, and other furry friends. Many of our favorite celebrities have social media pages for their pets as well, and fans can't get enough. 
Music and fashion icon Lady Gaga has always garnered copious amounts of attention on social media, but did you know her adorable dog named Miss Asia has her own Instagram page @missasiaxoxo? Not only is Miss Asia verified, but she currently has over 223,000 followers. She's a star in her own right! Another pop star with her own little furry friend is Katy Perry, who has a little dog named Nugget. You can follow Nugget on Instagram @missnuggetperry, where she can be seen getting all dolled up in different costumers with her famous mom. Actress Nina Dobrev's dog Maverick,  @mrs.maverick, currently boasts 476,000 followers, and Emma Chamberlain's cats Declan and Frankie have a seriously cute page @declanandfrankie.
You should follow these famous pets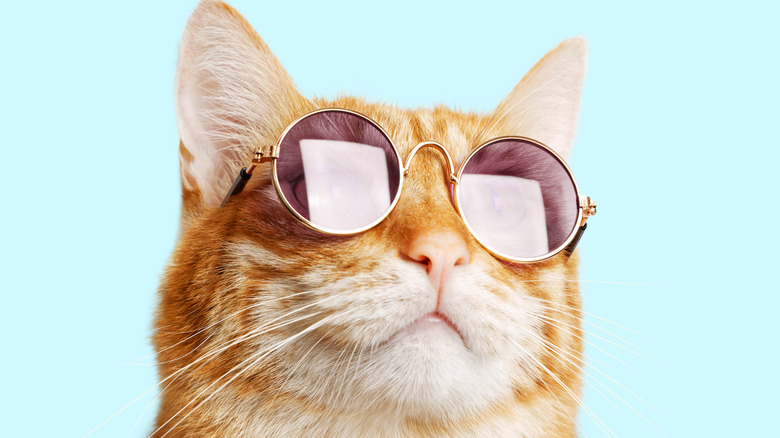 Mark_KA/Shutterstock
We love to see famous people and pets on social media, so whenever a celebrity pet gets its own account, it's the best of both worlds! According to Us Weekly, the beautiful movie star Amanda Seyfried has an Instagram page for her dog, Finn Seyfried: @finnsite. We think it's so sweet Seyfried made sure to include his last name on his page, showing that Finn isn't just her pet dog but also her family. Another proud celebrity dog owner is Lily Collins, the star of "Emily in Paris." While you can catch Emily strolling around Paris in outfits that put the "extra" in extravagant, you can find Collins snapping pictures of Redford, her adorable dog, for his Instagram page: @redforddog.
As much as we love to see the famous furry dog content, celebrities are happy to show some love for their cats as well. According to BuzzFeed, Food Network star Bobby Flay has an Instagram page for his orange cat, Nacho Flay @nachoflay. Nacho currently has over 240,000 followers, and we understand why. Another famous cat dad is the talented singer Ed Sheeran. He has an Instagram page @thewibbles for his two lovely cats, Calippo and Dorito.
We get so much joy from seeing the love that these celebrities have for their pets!