Rihanna's Priceless Reply To A Fan's Diss Has Twitter Bowing Down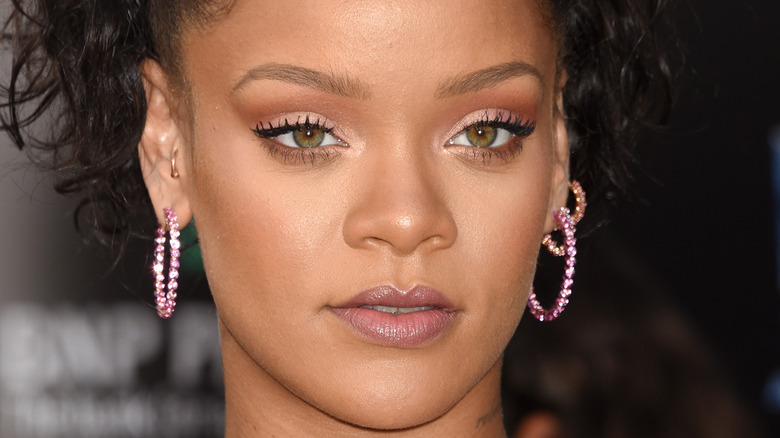 Ga Fullner/Shutterstock
For years now, fans have been asking Rihanna, who's officially a billionaire, to drop a new album. The singer hasn't released new music since she graced the world with her album "Anti" back in 2016, though she has been busy turning her beauty line, Fenty, into an empire (via Fenty Beauty).
The singer/actress has been open when discussing the delay in her music making. During an interview with Entertainment Tonight in 2019, Rihanna said, "Well, obviously, I'm a confident woman, so whatever I do, it's gon' be confident — whether it's the album, perfume, lingerie, makeup or fashion," (via YouTube). Anticipation for Rihanna's new album has built to such a charged level that Rihanna herself is in on the joke now. She posted a video of a dog jamming out on her Instagram page along with the caption, "Update: me listening to R9 by myself and refusing to release it."
Now, it seems like any plans Rihanna had for releasing new music have been pushed back, as the singer is currently expecting her first child with her boyfriend, A$AP Rocky (via People). Fans learned that the singer was expecting after photos were released of her walking alongside the rapper in snowy New York City, with Rihanna showing off a growing baby bump.
Rihanna continues to wow with her maternity looks — from the outfits she's wearing to Fenty events to the ensembles she put together for Milan Fashion Week (via USA Today). During a recent appearance, though, someone hurled a diss at Rihanna, and the singer's priceless reply has Twitter fans bowing down to the their queen. 
Fans bow down to Rihanna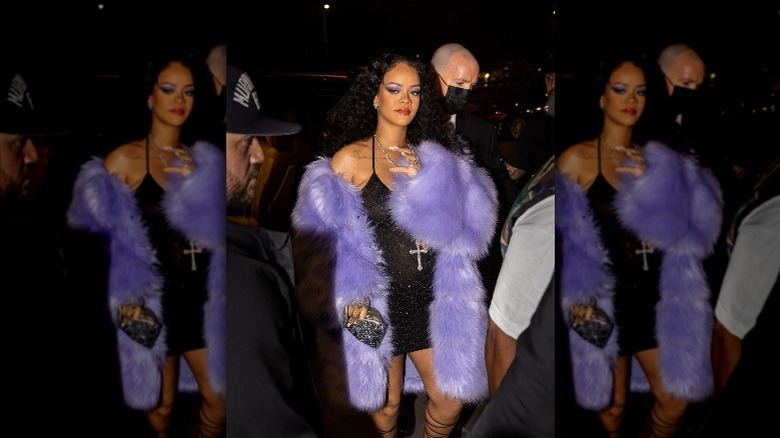 Arnold Jerocki/Getty Images
Most recently, Rihanna (and her incredible baby bump fashion) made an appearance at the Dior Fashion Show, which is part of Paris Fashion Week (via BuzzFeed). Rihanna was walking into the event with her boyfriend, A$AP Rocky, when someone called out to her, "You're late!" Rihanna simply replied, "No s***," and kept walking. This, like pretty much everything Rihanna does, had her fans on the internet buzzing immediately.
"Big Mood ... like who made her the late police?? #Rihanna #dior" one fan posted to Twitter. Another Twitter user, @ICYRIH, said, "Rihanna's in your presence and the first thing to come out your mouth is 'you're late'??? to a pregnant woman???"
Ultimately, the interaction was a reminder that while you definitely shouldn't talk that way to Rihanna, you probably shouldn't talk to a pregnant woman that way, period. "1. I'd never tell Rihanna she's late to anything. 2. I'd never tell a pregnant woman they're late to anything. 3. I'd never tell pregnant Rihanna she's late to anything," one Twitter user wrote. 
Rules we should all follow!