The Truth About Kate Middleton's First Job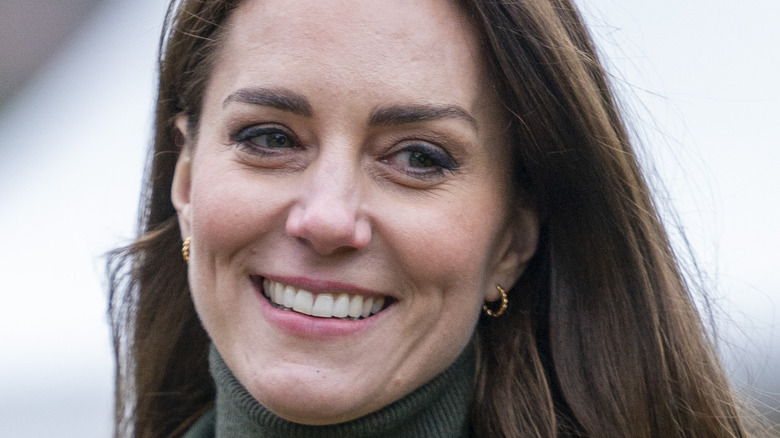 Wpa Pool/Getty Images
What did Kate Middleton do before becoming a royal? Well, she was actually part of her family's business.
Her mom, Carole Middleton, started Party Pieces, a company that offers party supplies, and the Duchess of Cambridge was the inspiration behind it all. 
"I was planning Catherine's fifth birthday party, and all I could find were some basic clown plates," Carole told SheerLuxe. "I realized there was a gap in the market for partyware that wasn't too expensive, looked good, and added a bit of a special touch." 
While the brand started out selling items for children's parties, it has since grown and now offers products for "every milestone and calendar event," as stated on the company's website.
Carole shared that, when she and her husband, Michael, were just starting out, they did it all. "Taking orders, filling boxes, and sometimes making the deliveries," she said. "The children were often there, too, after school."
And that included Kate herself.
'Party Pieces has literally grown alongside my family,' says Kate Middleton's mother, Carole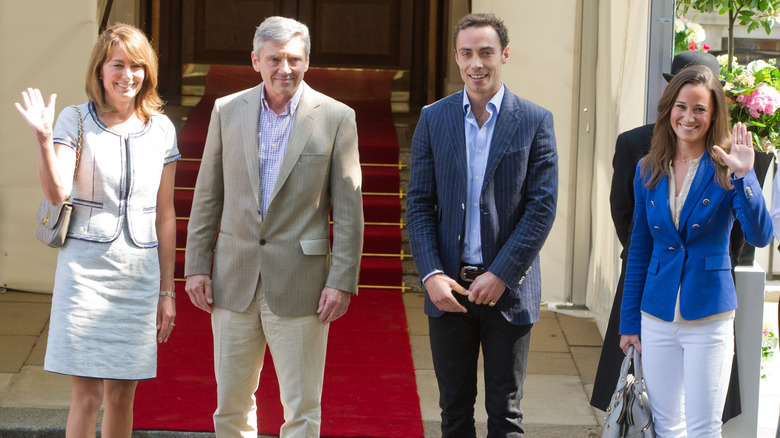 Ian Gavan/gp/Getty Images
Running Party Pieces soon became a family affair, as Kate Middleton and her two siblings, sister Pippa and brother James, started working for the company. 
"Pippa wrote our 'Party Times' blog, James did the cakes when he first left school, and Catherine developed our first birthday and baby category," their mother, Carole Middleton, told SheerLuxe.
According to People, the Middleton children have continued to utilize these skills. Pippa is an author and columnist; James has started brands focused on things like marshmallows and pet food; and Kate, Duchess of Cambridge, started the Royal Foundation Centre for Early Childhood.
Recently, Party Pieces launched its own brand collection and is getting ready to introduce two eco-friendly ones, King and Queen of the Sea, which will help raise money for the Big Blue Ocean Cleanup, an international profit working to clean and protect the world's seas.
"Party Pieces has literally grown alongside my family," Carole stated, "and I'm very proud of that."