The Heartbreaking Death Of Darren Criss' Brother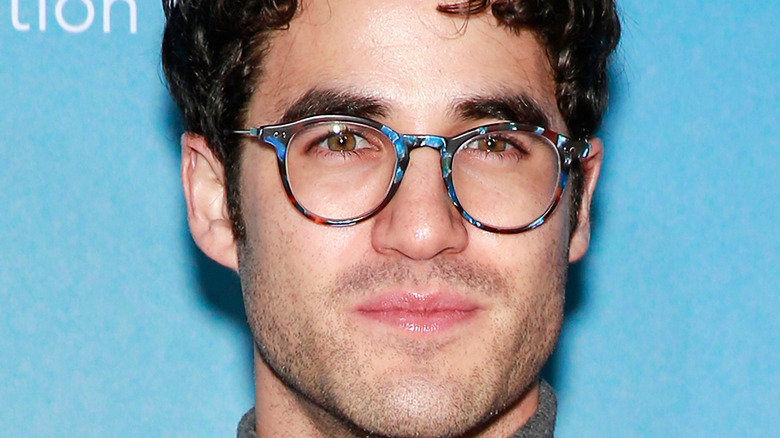 Ovidiu Hrubaru/Shutterstock
Breakout cast member from "Glee" Darren Criss made a shocking announcement this week. His older brother, Charles "Chuck" Criss, died last month from suicide at the age of 36 (via Today).
Known as Chuck, the older Criss brother was a father of three and founding member of the Brooklyn-based Freelance Whales, an indie-pop group. According to Billboard, Chuck was a "multi-instrumentalist" who played the banjo, glockenspiel, synthesizer, acoustic and electric guitar. He also sang backup vocals for the Freelance Whales, who broke onto the indie scene in the early 2010s. The band had some success, providing music for commercials for Starbucks and Chevrolet and even appearances in HBO's "Bored to Death" and CW's "One Tree Hill."
But to Darren, his big brother was his "instant, ready-made best friend," and his loss comes as a "colossal shock" (via EW). In an Instagram post, Darren shared pictures of him and his brother, along with a long letter telling followers about both his brother and his life-long struggle with depression.
Darren Criss wrote this touching tribute to his brother
In a lengthy letter shared in an Instagram post, Darren Criss painted a picture of who his brother was, and how much he meant to him. "All of the wonderful, inspiring, positive things about his life far outshine the circumstances by which it came to an end," he wrote. "Chuck Criss was vibrant, special, worldly, hilarious, insightful, gifted, intelligent, celebrated and adored."
Yet, Darren admits — despite the way things looked on the outside — it was clear his brother was suffering and didn't know where to turn, or how to ask for help. "The last several years were increasingly difficult for Chuck as he struggled to find stability during an unfortunate rough patch in his life," Darren explained. He also admitted Chuck was great at hiding his true feelings from friends and family, made difficult by the fact that his older brother had a problem "expressing his feelings — a dangerous combination only outmatched by his all-too-incredible ability to conceal it" (via EW).
Darren closed the letter by urging those who need it to get help. "Seeking professional counseling and support is a wonderful way to help you see just how abundantly love is available to you," he wrote. "It is an infinite resource. One you deserve not only to receive from others, but to receive from yourself as well" (via Billboard).
If you or anyone you know is having suicidal thoughts, please call the National Suicide Prevention Lifeline​ at​ 1-800-273-TALK (8255)​.