Here's Who Eric Braeden Is Married To In Real Life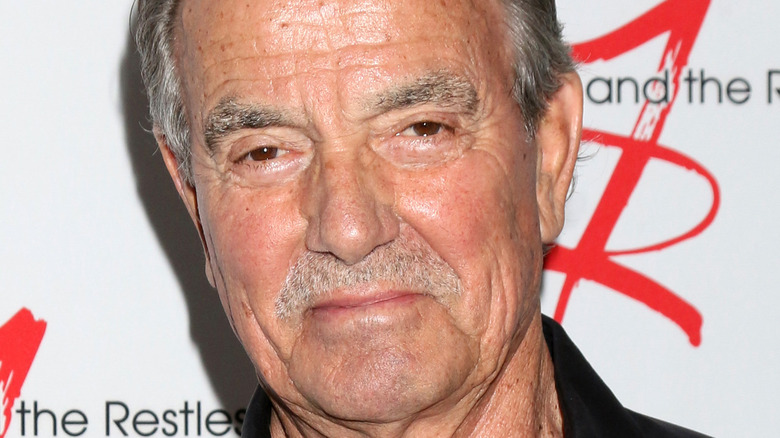 Kathy Hutchins/Shutterstock
Eric Braeden has been entertaining "The Young and the Restless" fans as cunning and ruthless business mogul Victor Newman on the CBS soap for more than 40 years. It was 1980 when Braeden first arrived on the soap opera scene as a mysterious millionaire who had just moved to Genoa City and soon fell in love with troubled heroine Nikki Reed (Melody Thomas Scott). But, that was after he divorced his first wife, Julia (Meg Bennett), as Victor is quite fond of walking down the aisle and saying "I do."
Through the years, Victor has been married 13 times, and four of those times, he married Nikki, who he remains married to in 2022. Of course, as this is a soap opera, Victor and Nikki might decide to divorce again at any moment, but that doesn't mean they'd stay apart forever. Unlike his oft-wed character, Braeden has only been married once with his marriage still going strong as of this writing. 
Learn more about Braeden's wife of more than 50 years, Dale Russell.
Eric Braeden has a happy family with his wife, Dale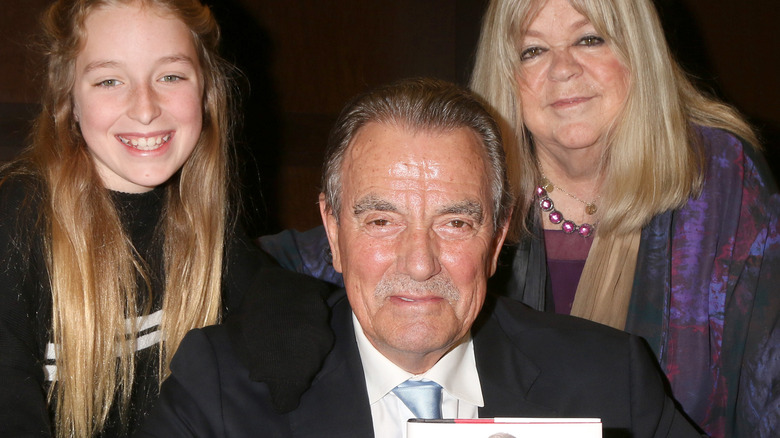 Kathy Hutchins/Shutterstock
Eric Braeden was still using his birth name, Hans Gudegast, when he first met Dale Russell. Marrying her in 1966, she still goes by the name Dale Gudegast. Braeden, a German native who emigrated to the United States in 1959, chose the name Eric Braeden when starring in the movie "Colossus: The Forbin Project".
Dale Gudegast was born on June 21, 1942 in Los Angeles, CA and was a working actress herself at one time, appearing in the movie "Holiday in the Sun" (via AmoMama). Together, she and Braeden have one son, Christian Gudegast, who has given Braeden and Dale three beautiful granddaughters. Braeden loves to brag about his granddaughters on social media, showing off their photos and boasting about their oldest granddaughter's equestrian skills.
It sounds like Braeden and his beloved wife, Dale, have had quite a different life than Victor Newman on "The Young and the Restless" with the many women he has wed through the years.