Lady Gaga Proves She's Not Holding A Grudge Over Her Oscars Snub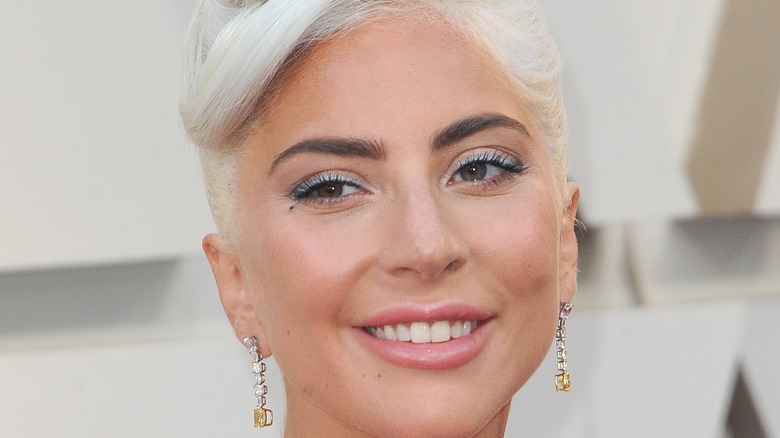 Tinseltown/Shutterstock
On February 8, the much-anticipated Oscars 2022 nominations were announced. As in previous years, the list was greeted with a mix of happy surprise and shocked disbelief. Perhaps one of the biggest shockers was Lady Gaga's omission from the best actress category. Variety had been predicting she would be a contender since last November.
Gaga began acting in 2001 with a small role in an episode of "The Sopranos," seven years before her first album. As her musical career skyrocketed, Gaga continued to seek acting opportunities, pushing Hollywood's boundaries. After her success in "American Horror Story," she became a leading lady in 2018's "A Star Is Born" (via Screen Rant). Gaga was nominated for two Oscars for this performance: Best Actress and Best Original Song. While Olivia Colman won Best Actress, Gaga took home the golden statuette for Best Original Song, per Oscars.org.
In 2021, she returned to the big screen as Patrizia Reggiani in "House of Gucci." In fact, Gaga's hard work and dedication to the role earned critical acclaim. Stephanie Zacharek, who reviewed the film for Time, called her performance "tremendous fun and ultimately touching," noting that "Gaga's performance is wonderful because she's alive to every moment."
In recognition of those favorable reviews, Gaga won the New York Film Critics Circle award for Best Actress (via Deadline). She also racked up nominations from the SAG Awards, Golden Globes, and BAFTA Awards, per People. So why not the Oscars?
Gaga may have missed out on a nomination for multiple reasons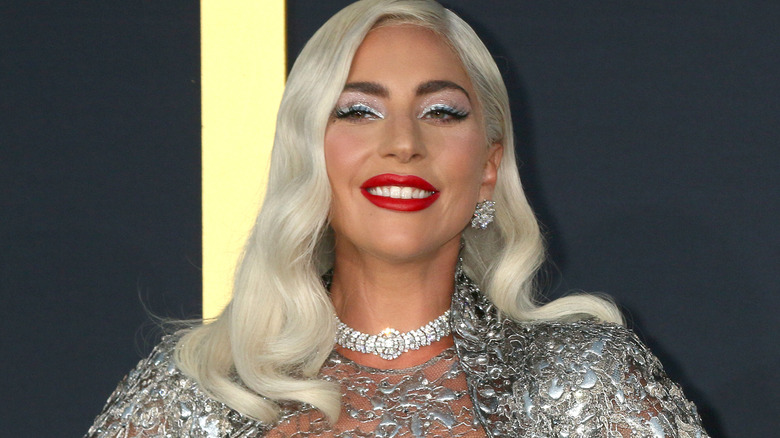 Kathy Hutchins/Shutterstock
According to The Hollywood Reporter, different groups of people decide the Oscars nominations. SAG Awards nominations, for example, are garnered from the opinions of members of the SAG and AFTRA unions. By contrast, Oscar nominations are a more international organization. In addition, while some critics and moviegoers liked "House of Gucci," that opinion wasn't universal. The outlet also speculates Lady Gaga may have been left out by voters who thought she was a shoe-in and thus casted their votes elsewhere.
Director Jane Campion, whose film "The Power of the Dog" received 12 Oscar nominations, also remarked on Lady Gaga's absence. "One of the actors that I thought — in the lead female actress category — who I missed being there was Lady Gaga [in 'House of Gucci']. I thought she was extraordinary," Campion told The Hollywood Reporter.
Although she's not up for an award, Gaga will still grace the stage during the Oscars. According to an announcement from the Academy, she will be one of the awards presenters, along with Kevin Costner, Zoë Kravitz, Rosie Perez, Chris Rock, and Yuh-Jung Youn. While she's likely feeling the disappointment of missing out on a nomination, Gaga took the situation in stride.
Lady Gaga responded with grace and class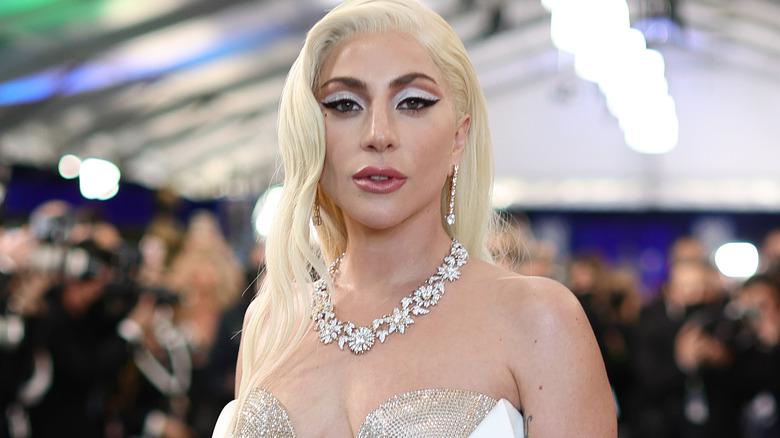 Dimitrios Kambouris/Getty Images
Lady Gaga may not have received an Oscar nomination, but "House of Gucci" is a contender in the makeup and hairstyling category. To show her support, Gaga posted a thoughtful, heartfelt message on Instagram. As reported by People, she congratulated her colleague Frederic Aspiras, calling him a "living genius" and remarking on his "talent, creativity and generosity of spirit." Gaga then extended her message to all nominees, saying, "Congratulations on all your hard work, dedication, your nomination and YOUR magic — you all deserve major recognition for what was a truly beautiful landscape of performances and accomplishments this past year."
With or without a nomination, Town & Country believes that Gaga has an important contribution to make to the Oscars. The outlet notes she's "known for turning it out on a carpet, delivering pop culture moments with her looks," citing one of her Met Gala appearances in which she had numerous outfit changes.
Gaga's not the first to be in this type of Oscar snub situation. At the 1986 awards, Cher turned heads in a feather headdress and sparkling midriff-baring gown. Like Gaga, Cher had missed out on the nomination for Best Actress, but presented an award. After turning heads with the Bob Mackie-designed gown, Cher went on to win an Oscar for Best Actress in 1988 (via Town and Country). Given Gaga's history of changing looks and her visually stunning appearances, it is likely she will make a splash during the March 27 broadcast of the 94th Oscars.