Products That Can Help You Fall Asleep In No Time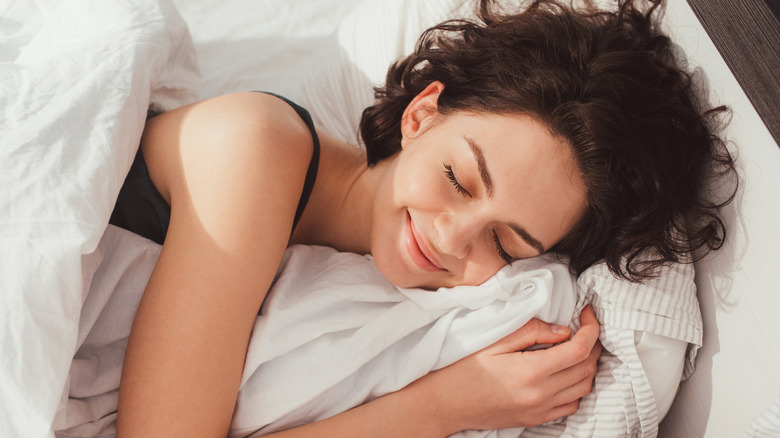 Olena Yakobchuk/Shutterstock
Sleep sometimes gets taken for granted by people who have no issues falling asleep in no time. That's understandable, since it's one of the few things that a lot of people have done consistently and quite easily since childhood.
A good night's rest can give a much needed boost to your immune system. While you sleep, your cells get the rest they need. Sleep can also help regulate your body metabolism and get rid of stress, according to Verywell Health. Sleeping well also improves concentration. This is because getting enough sleep is very important for your brain to function properly. According to WebMD, the recommended amount of sleep per day is 7-9 hours for adults, 8-10 hours for teenagers, and 9-11 hours for school-aged children.
However, despite the several benefits of sleep, more people have found themselves unable to get a good night's rest. Insomnia is very common, in fact, millions of Americans have sleep disorders — 70 million to be exact, per The Recovery Village.
This has opened up the market for several products that are aimed at optimizing sleep for people. If you need help getting a good night's rest, you should take a look at some of these products.
Get a good night's rest with these products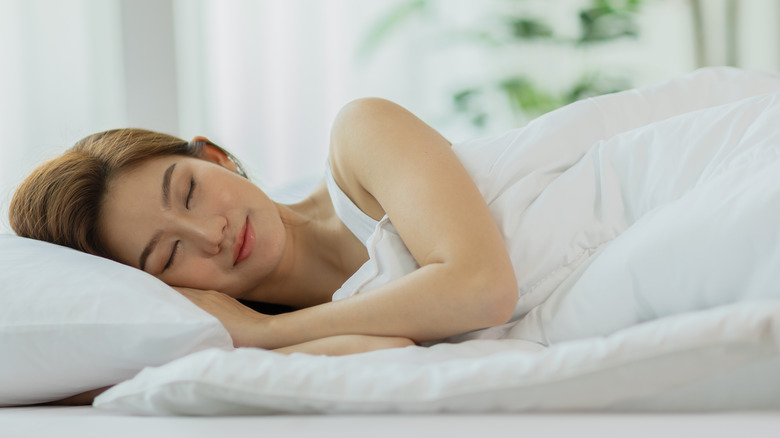 220 Selfmade Studio/Shutterstock
One of the most essential things for a good night's rest is a good mattress. The right mattress can take away all your stress once you lay on it. Priced at nearly $3,000, the Casper Nova Hybrid Snow Mattress is an option that comes with a 100-day trial.
If you're resting your head on a lumpy pillow, you're probably not getting enough rest. For a soft but firm pillow, you can try the Original Casper Pillow. This $65 option is a popular choice known for the comfort it gives its users. The best night's sleep can come when you're snugly wrapped in a comfortable blanket. If anxiety is standing in the way of you getting enough sleep, you can try a weighted blanket, according to Healthline. At $259, the Purple+Gravity Weighted Blanket is a bit pricey, but it comes with an option for installment payments.
For a soft set of sheets that are perfect for people who get night sweats, you can try PeachSkinSheets Night Sweats Soft Sheets Set. With a 1500 thread count, it's worth its $149.95 price tag. The brand is having a sale, so if you act now, you can get this gem for $75-$95.