The Bold And The Beautiful Films A Startling Number Of Episodes Every Week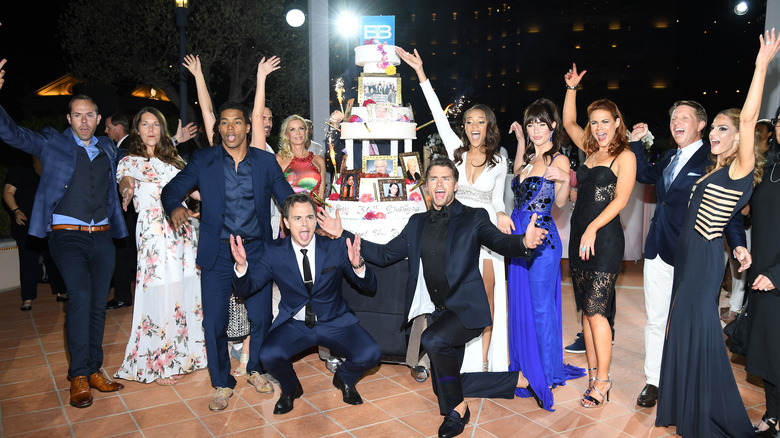 Pascal Le Segretain/Getty Images
"The Bold and the Beautiful" is celebrating its 35th anniversary in March 2022, as the soap opera remains popular in the United States and throughout the world. TV Overmind even revealed that 35 million people in 100 countries tune in each day to see what happens with the Forrester family and Forrester Creations along with the various other families and characters who are popular on the show, which is set in a fictional version of Los Angeles. 
According to Showbiz Cheat Sheet, soaps use a variety of techniques to make shooting them more efficient and cost-effective. For instance, lighting an entire set can help each take be longer. Also, in the U.S., "B&B" airs for 30 minutes five days a week all year long. That's roughly 20 episodes per month, which means the cast and crew film a surprising number of episodes each week. Read on to find out just how many shows the cast and crew film each week.
Here's how many episodes 'The Bold and the Beautiful' films each week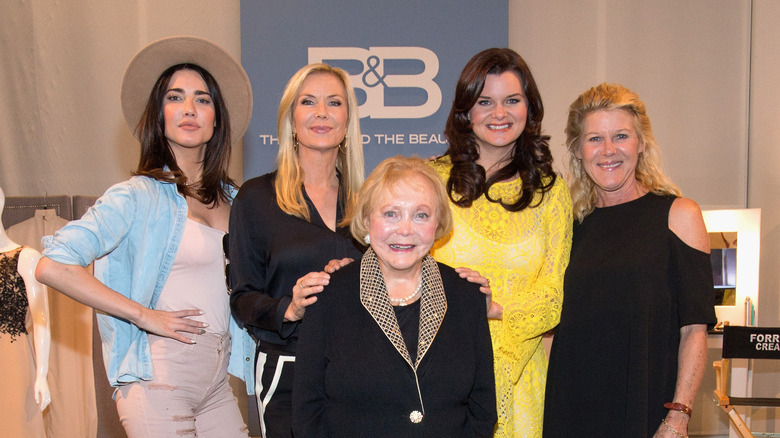 Tara Ziemba/Getty Images
To create enough content to fill five 30 minute episodes each weekday, the cast and crew of "The Bold and the Beautiful" film at least eight episodes each week, according to TV Overmind. This filming schedule allows those who work on the soap opera to also have some time for vacations during the year, so they aren't filming for 52 weeks straight. 
Eric Forrester actor John McCook, who got his start in daytime as Lance Prentiss on "B&B" sister soap "The Young and the Restless," once talked to Soap Opera Digest about his experience filming serials. When he got started, McCook said that "the challenge of doing the show live on tape every day" was among the most difficult challenges he faced as an actor. "Everybody had to do the job at the same time, and so there were a lot of high fives at the end of the shooting day. Every day, everybody would breathe a sigh of relief that we did one, and we got it, and nobody fell over, and we didn't have to shoot anything over, which we hardly ever had to do," he revealed.  
Interestingly, when it came to the beginning of "B&B," they did things differently. "We took two or three days to shoot the first episode, just to be sure we got it exactly right," he also revealed. These days, "B&B" probably doesn't take three days shooting a single episode in order to reach that average eight episodes a week.