Sarah Drew On The Challenges Of Filming Stolen By Their Father - Exclusive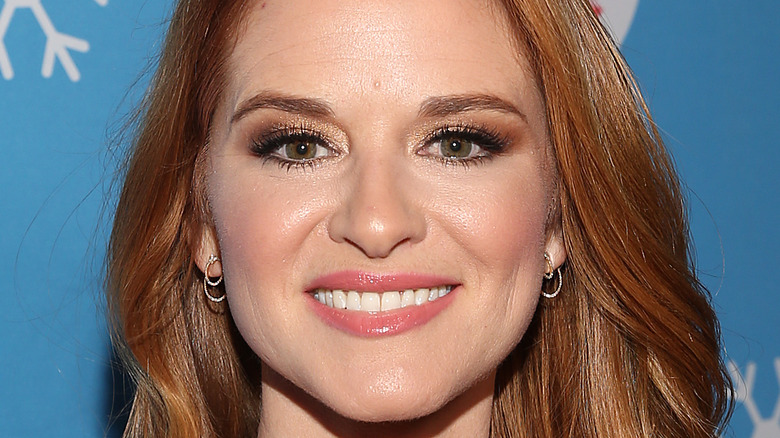 Jesse Grant/Getty Images
Actress Sarah Drew is currently starring in the new Lifetime movie "Stolen By Their Father," based on a memoir, "Pieces of Me," by Lizbeth Meredith. 
In the book and the film, Meredith is fighting to rescue her young daughters who have been kidnapped by their father, her abusive ex-husband. The story is a difficult one to tell, as it took Meredith over two years to finally bring her children home (via The Cinemaholic).
When Drew signed on to the project, she knew the process of filming these difficult scenes would be a challenge, especially since Drew is a mother herself. During an exclusive interview with The List, the "Grey's Anatomy" star discussed what it was like to get into the emotional headspace needed to portray Meredith as authentically as possible.
She also talked about the intensity of filming several emotional scenes back-to-back and how she handled the situation on set. Sarah Drew even revealed the most rewarding aspect of filming "Stolen By Their Father" and how it helped to have family with her while she was shooting scenes in Greece.
If you or someone you know is dealing with domestic abuse, you can call the National Domestic Violence Hotline at 1−800−799−7233. You can also find more information, resources, and support at their website.
Sarah Drew revealed how difficult it was to film such emotionally taxing scenes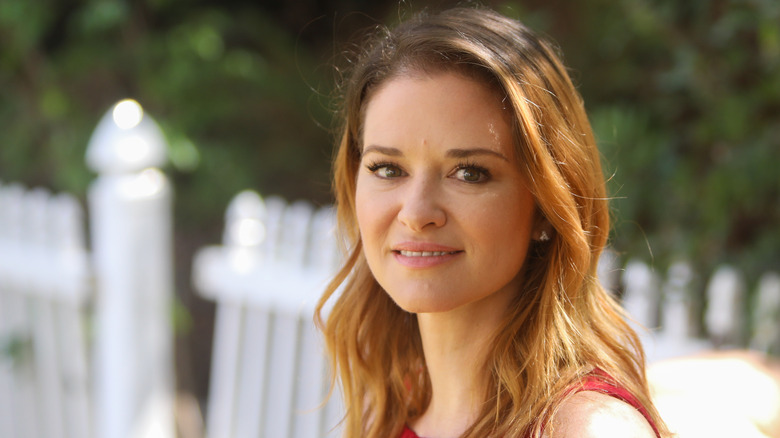 Paul Archuleta/Getty Images
In Lifetime's "Stolen By Their Father," Sarah Drew portrays Lizbeth Meredith, a woman who battled for over two years to rescue her children from their dad. The film shows Meredith following her abusive ex-husband to Greece, where he absconded with their children after abducting them. 
When speaking to The List, Drew said that filming the Greek leg of the movie was easier on her because she was able to have her husband and two children by her side. "So, in playing all of these incredibly emotional, taxing scenes, I was still able to go home to my children and my husband," she said. 
They enjoyed the Greek food and culture, and she was able to disconnect from the movie's difficult subject matter when she returned to them each evening, she said. 
This changed, however, when production moved to Canada to film the remaining portions of "Stolen By Their Father." Drew said that, by the last day on set in Canada, she just wanted to get home to her children.
"It was so intense," she recalled. "[Meredith] is in a heightened state of just panic and anguish in most of the movie. There are a couple little places to relax, but it is very intense through the whole thing, which makes it a thrilling ride to watch, but an exhausting one to film."
The actress discussed the intensity of shooting her final scenes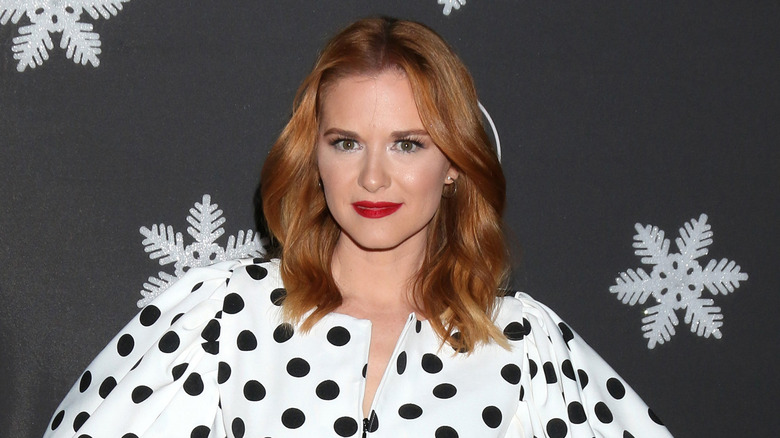 Kathy Hutchins/Shutterstock
When production was wrapping up for "Stolen By Their Father," Sarah Drew had to film several difficult scenes back-to-back on the Canadian set. "I think on my last two days in Canada, we shot all the stuff in my house, in Lizbeth Meredith's house, all kind of in two days," Drew revealed to The List. 
This was challenging for Drew, as it required her to transition through several different emotions in quick succession.
"When I'm in my house, I have multiple little short scenes of different levels of trauma, like horrible phone calls and devastating realities, and pleading to a cop, and hearing a threat from her husband that he's going to kill her after she returns home empty-handed," Drew said. "It was so intense."
This complicated web of emotions is shown artfully throughout the movie as Drew portrays Lizbeth with a sense of honesty and commitment that's visible in every scene.
"Stolen By Their Father" is airing now on Lifetime.