Donald Trump Is Reportedly Fuming Over His Social Media App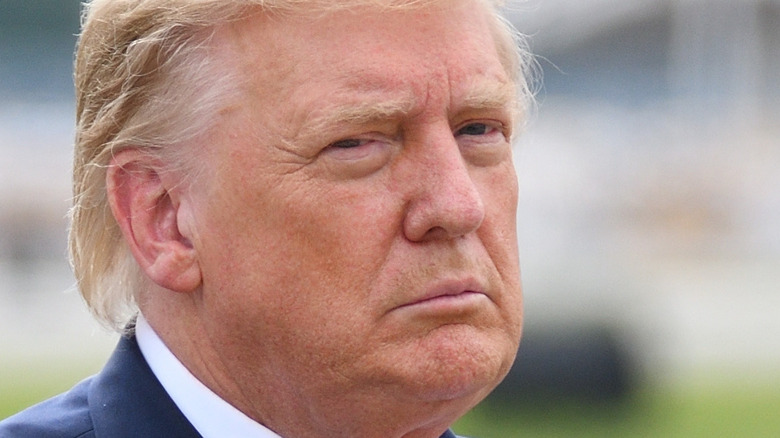 Evan El-Amin/Shutterstock
When Donald Trump was in the White House, his favorite means of communication with the public was his Twitter account. However, after the riots at the U.S. Capitol on January 6, 2021, Twitter chose to suspend his account indefinitely (via USA Today). Twitter released a statement that stated Trump's account violated the social network's glorification of violence policy and chose to suspend the account on January 8, two days following the attacks on the Capitol.
After being barred from Twitter, a few different social media sites popped up to offer Trump a platform. Most notable is a site called Parler, which was created in 2018 but gained popularity following the Twitter ban because of its tagline, "where free speech thrives" (via CNBC).
However, Parler had struggles getting off the ground and would eventually be blocked by the major providers, like Apple and Google's app stores for harmful material.
Since Parler was out, Trump wanted to start his own website, but the road to getting it launched has been far from easy.
Trump has reportedly been fuming over the launch of his new app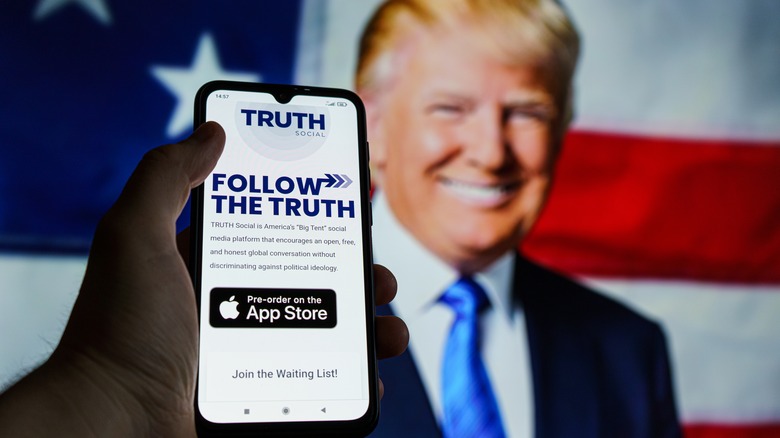 Rokas Tenys/Shutterstock
Over a year after Trump lost his Twitter account, his new social media platform, Truth Social, finally launched (via NPR). The website was a long time coming for the former president, who vowed to make his own app after he was banned from every major social media platform from YouTube to Facebook. The bumpy road Truth Social has been on from day one has left Trump fuming.
According to The Daily Beast, sources have shared that in recent weeks, Trump has been losing his temper over the app's struggles. The publication wrote that their sources say Trump has been on the phone "swearing gratuitously," asking "what the eff" is going on with Truth Social.
However, Trump played it cool when he spoke at the Conservative Political Action Conference last week, bragging about the app by saying, "It's been an incredible success. We have hundreds of thousands of people trying to get on and we're doing it very slowly."
Now that the app has finally launched, only time will tell if it is as successful as Trump claims it will be.