The Supreme Court Makes A Big Decision Regarding Bill Cosby's Prosecution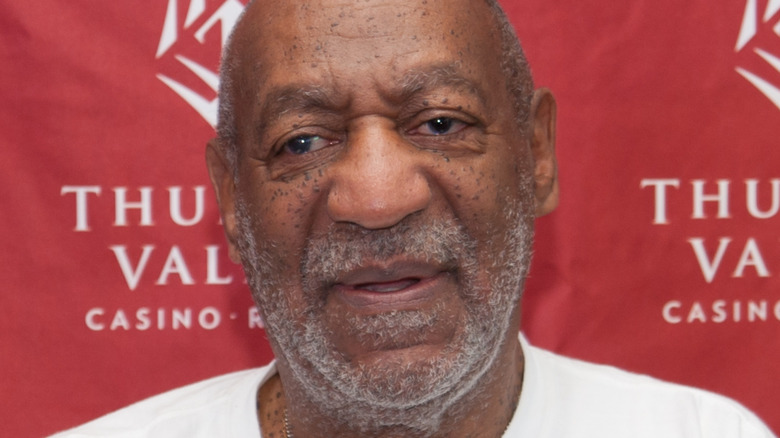 Randy Miramontez/Shutterstock
Fans of Bill Cosby were shocked when Andrea Constand claimed that the actor and comedian sexually assaulted her in his Cheltenham Township Montgomery, Pennsylvania home (via ABC News). What followed was a media frenzy where Constand made constant pleas against her alleged abuser. A man once considered to be "America's Dad" was now seen in a different light.
In 2018, the disgraced comedian was convicted of the charges against him (via NBC Philadelphia). His conviction would come during a second trial after his first ended as a mistrial due to a gridlocked jury. He was sentenced to three to 10 years in a Pennsylvania state prison, as well as ruled to pay more than $3 million in a civil settlement with Constand.
The Cosby case got even more complicated when he was released from prison early and had his sex conviction overturned (via AP News). His release was shocking, and many believed it was wrong, but recently the Supreme Court ruled in favor of Cosby's freedom.
Cosby will not have to step back inside the courtroom or a jail cell, Supreme Court rules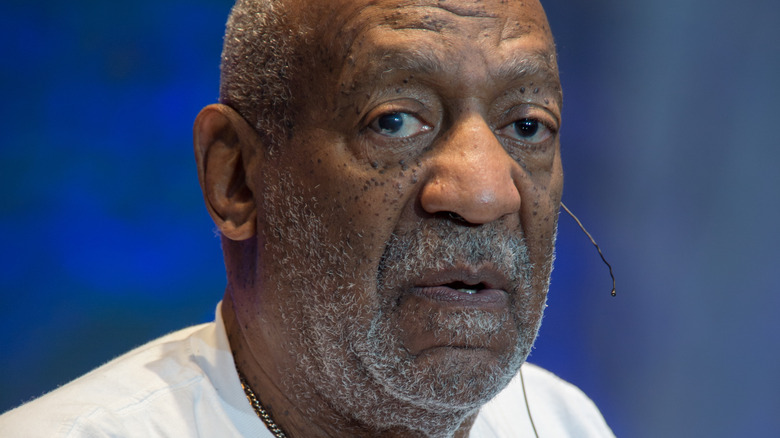 Randy Miramontez/Shutterstock
Cosby was released in 2021 after the Pennsylvania Supreme Court chose to vacate his conviction (via People). Northeastern University Professor of Law and Criminal Justice Daniel Medwed told the publication that the conviction in 2021 had "nothing to do with guilt or innocence," but rather is "really more of a reaction to what I would consider a prosecutorial misstep."
Recently, the Supreme Court chose not to review the decision after a bid from Pennsylvania prosecutors (per CNN). Cosby and his team were pleased he would be able to keep his freedom.
A statement from publicist Andrew Wyatt on behalf of Cosby and his family read, "Mr. Cosby's Constitutional Rights were a 'reprehensible bait and switch' by Kevin Steele, Judge Steve T. O'Neill and their cohorts." The statement continued, "This is truly a victory for Mr. Cosby but it shows that cheating will never get you far in life and the corruption that lies within Montgomery County District's Attorney Office has been brought to the center stage of the world."
It seems that there is a chance Cosby would still be behind bars for the crimes he was charged with if prosecutors handled the case differently from the jump. Now, he will continue to live as a free man.
If you or anyone you know has been a victim of sexual assault, help is available. Visit the Rape, Abuse & Incest National Network website or contact RAINN's National Helpline at 1-800-656-HOPE (4673).