One Of Demi Lovato's Exes Used To Star In The Young And The Restless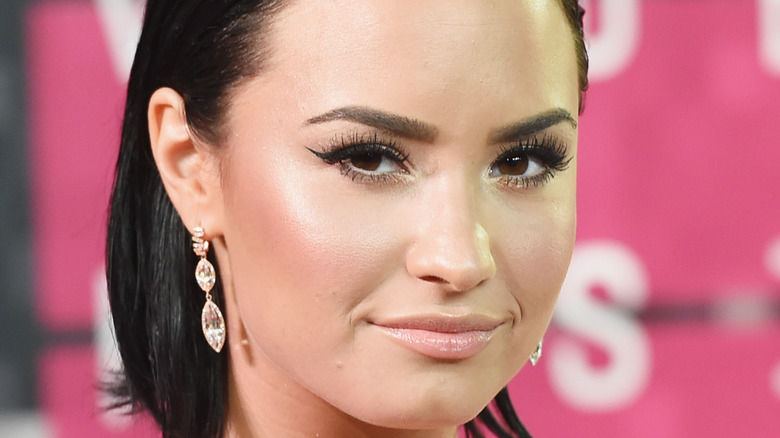 Jason Merritt/Getty Images
Demi Lovato and their road to self-acceptance has been rough, but their romantic life is even rockier. As Us Weekly details, the singer's most recent relationship was with actor Max Ehrich, whom Lovato got engaged to within just a few months of dating and broke up with almost as quickly. During their documentary "Dancing with the Devil," Lovato described the short dalliance with Ehrich as "false advertising." As the Disney alum acknowledged, "All the people that were like, 'Oh they rushed into it,' or 'It's not gonna last,' I'm like, 'You proved them right.'"
The couple began dating officially in March 2020 and even quarantined together during the early days of the COVID-19 pandemic. Stories circulated in April that Ehrich was planning to pop the question, and, in July, he did just that. Lovato gushed on Instagram at the time, "I knew I loved you the moment I met you." However, by September, it was all over, with an insider revealing Lovato wasn't impressed with "how much Max's fame increased" as a result of their relationship.
Ehrich subsequently begged them to take him back, but Lovato was reportedly relieved it was all over since they'd finally seen the actor's "true colors." Although he'll probably always be best known for being Lovato's short-lived fiancé, it's worth noting Ehrich was an established actor prior to hooking up with them. In particular, he was a series regular on "The Young and the Restless." 
Here's who Max Ehrich played on The Young and the Restless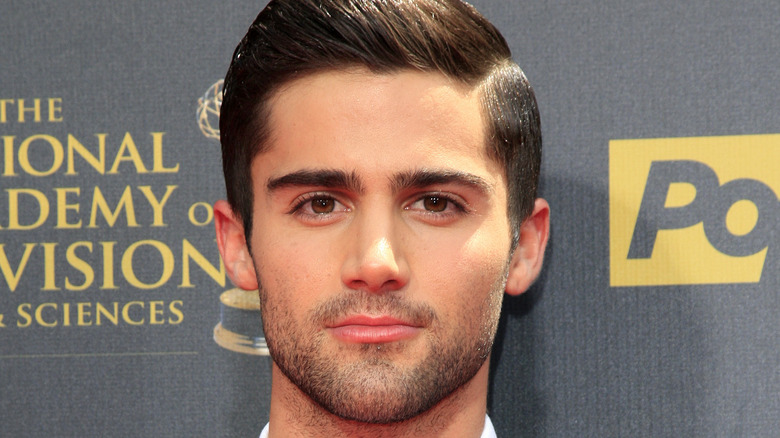 Joe Seer/Shutterstock
Prior to his rocky relationship with Demi Lovato, Max Ehrich was a jobbing actor with roles in the likes of "iCarly," "Ugly Betty" and "Shake It Up." However, his big break undoubtedly came when Ehrich was cast as Fenmore Baldwin in long-running soap opera "The Young and the Restless." Ehrich played the character from 2012 to 2015 and was nominated for six Daytime Emmy Awards for his performance, too. After saying goodbye to the hit show, Ehrich enjoyed recurring roles in "Under the Dome," "Embeds" and "American Princess."
During a 2013 interview with Soaps.com, Ehrich extolled the virtues of soap opera acting, arguing, "I relate it the most to theater because you do a scene in one take." In fact, the actor explained, "It is almost even more difficult than theater because you get a new script every day and it is such a quick pace." Starring on "The Young and the Restless," aside from being the biggest role of Ehrich's career thus far, was also unlike anything else he'd done to date, especially given the quick turnaround. The TV star has profound respect for soap opera actors as a result. 
In a separate interview, Ehrich told the outlet his character wasn't originally supposed to be recurring, but thanks to the writers' desire to explore the storyline, he got to hang around for a lot longer, which gave Ehrich the opportunity to grow as a performer, too.