Why We Cant Wait To Ditch Winged Eyeliner In 2022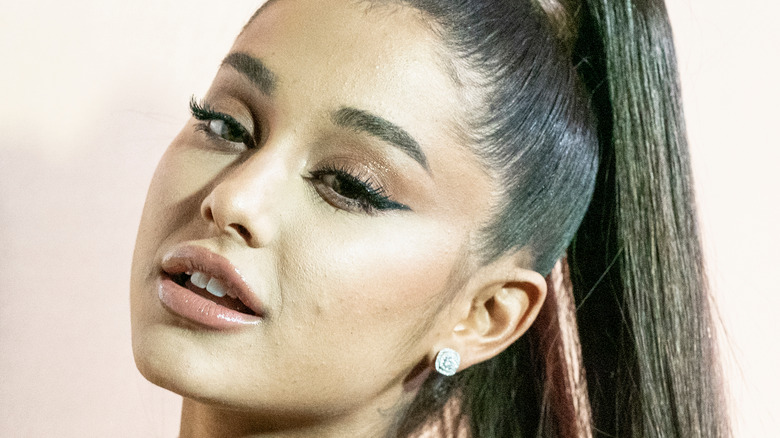 lev radin/Shutterstock
Makeup trends are in a state of constant flux. From the matte look, where your pores are practically invisible, to the "natural" makeup that lets your real skin shine, it seems that what was old is new again. Today, Byrdie reports that there is a rise in natural creams and tinted moisturizers, which allow for a "more subtle and low-key" glow. Not to mention, less makeup is so much easier to apply! But despite the fact we're all embracing the no-makeup look, more dramatic styles like winged eyeliner continue to be in vogue. In part, this is because winged eyeliner has been championed by some of our favorite A-listers, including Ariana Grande.
But before Grande was rocking her signature cat eye onstage, winged liner was also a staple of fashion icons like Sophia Loren, per Glamour. It's a timeless makeup look that requires a certain level of skill and practice to perfect, as Bustle points out. While many of us are watching TikTok tutorials and using stamps or clear tape to get it just right, professionals and makeup gurus are creating the winged liner look with nothing more than their hands and a tube of liquid liner. While there's plenty to be said in favor of the dramatic style, we're still looking forward to moving on from the trend in 2022.
Dramatic winged eyeliner isn't an everyday look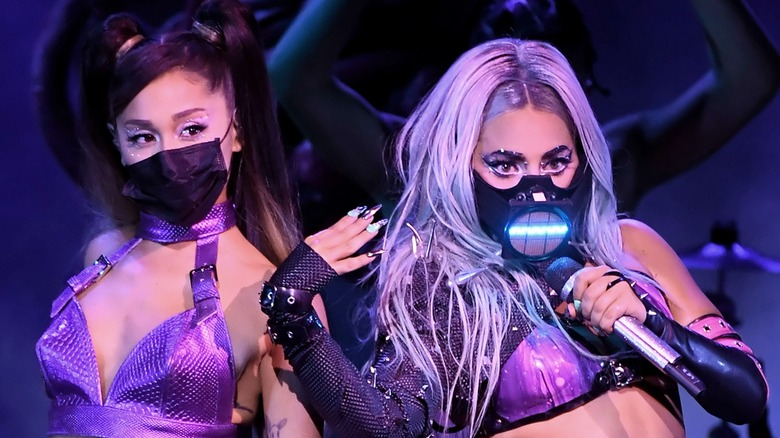 Kevin Winter/mtv Vmas 2020/Getty Images
While many of our favorite celebrities favor the dramatic winged eyeliner look, it's a trend that might be better left to Hollywood. Case in point: Vogue reported both Lady Gaga and Ariana Grande donned fetish-inspired latex bodysuits and over-the-top white eyeliner for their intergalactic looks on the set of the singer's hit 2020 song, "Rain On Me." Makeup artists Sarah Tanno and Michael Anthony used white eyeliner to create sharp and elongated lines to bring their vision to life. "The wing is something that's just so truly iconic to Gaga. So, we wanted to do it differently, and I used to love white eyeliner and the '90s," Tanoo told Elle.
But as Vogue points out, these over-the-top looks aren't suitable for the everyday. And furthermore, exaggerated eyeliner isn't always appropriate for the workplace. In fact, as Stila makeup pro Viviana Martin told Glamour, you probably don't even need liner in the office. Instead, embrace faux liner by "spraying a shadow brush with water and dip it into a black eyeshadow." Likewise, other less-dramatic versions of winged eyeliner are trending. "Smaller lines are starting to be a trend because they are easier to execute," makeup artist Tarryn Feldman told Glamour. You can alternately try out "kitten liner," which is a more subtle form of the cat-eye, or "puppy liner," which Cosmopolitan explains features downward liner that follows the natural curve of your eyes. In the meantime, leave the extreme winged liner look to editorials and music videos.