Danielle Macdonald On Her Character's Transformation In The Tourist - Exclusive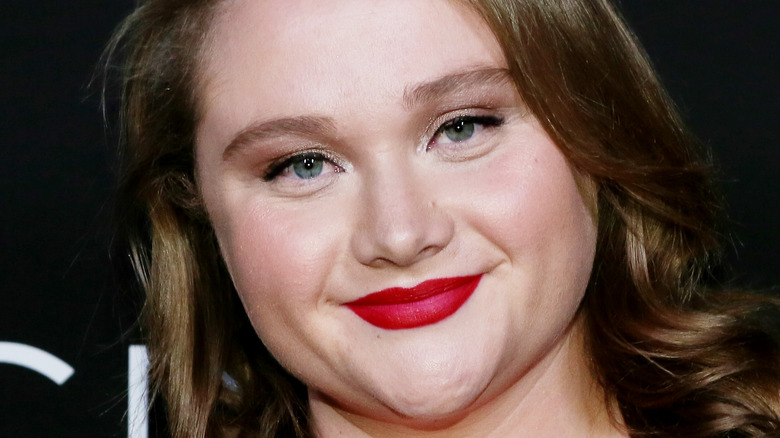 Gabriel Olsen/Getty Images
The latest binge-worthy show to hit HBO Max is the compelling new thriller "The Tourist," starring Jamie Dornan. The show centers around Dornan's character, who's suffering from amnesia following a car accident. One of the individuals roped into the drama is Helen Chambers, masterfully played by the actress Danielle Macdonald. Macdonald is perhaps best known for her role in "Dumplin'" alongside Jennifer Aniston, and the Australian star showcases the depth of her skills even further in "The Tourist."
Macdonald's character Helen is a police officer who has been sent to the hospital to check up on Dornan. Though she's only meant to take his statement and gather facts, she finds herself getting caught up in his quest to reveal his true identity. During an exclusive interview with The List, Macdonald discussed what it was like to film "The Tourist" alongside Dornan in her native Australia. She also talked about the emotional transformation Helen undergoes throughout the series, and how she had been immediately drawn to the character from the first page of the script.
Macdonald enjoyed playing such a resilient character
When audiences are first introduced to Danielle Macdonald's character in "The Tourist," it's evident that Helen Chambers is a kind soul who's stuck in a difficult situation. Helen's fiancé is cruel toward her under the guise of love, and she's stuck working in a department that doesn't see her value. All of that changes, however, when Helen is sent to investigate the mysterious man who can't remember who he is.
Speaking exclusively with The List, Macdonald discussed the emotional transformation Helen undergoes in "The Tourist" as she gains her footing in the world both professionally and personally. For Macdonald, this transformation was rewarding to film, though she couldn't divulge which moments were her favorites, as she kindly wanted to avoid spoilers. "I don't know that I'm really allowed to say them. But I would say later on in the series, there are a couple of moments that I found really rewarding because you kind of see Helen go on this entire journey," Macdonald said.
She added, "And to see her gain her confidence and to speak up and actually say how she's feeling, it's really exciting in those moments. It's fun to play because you're like, 'Yes! She got there.'" Macdonald mentioned that there was a particular scene she filmed toward the end of the series that was especially rewarding and enjoyable for her as an actress. She felt as though it was a triumphant catharsis for Helen, who Macdonald was attached to as soon as she read the script.
"The Tourist" is now streaming on HBO Max.