Mindy Kaling Doesn't Go By Her Real Name. Here's Why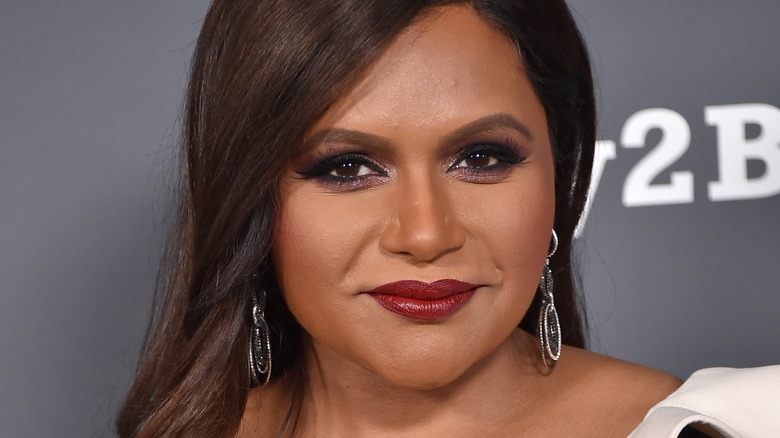 DFree/Shutterstock
Mindy Kaling is probably best recognized for playing Kelly Kapoor on the acclaimed sitcom "The Office," which might be the most accurate portrayal of office life created for the small screen. Some have even called it the best mockumentary ever, which reflects nicely on Kaling as she not only starred but was also a writer and executive producer on the eight-season show. 
Kaling went on to create her own show "The Mindy Project," which ran for six seasons. Per Variety, her legacy as a comedy writer and actress is still growing; with award winning shows like "Never Have I Ever," where she served as executive producer and writer. She's also appeared in classic comedies such as "The 40-Year-Old Virgin," "No Strings Attached," and "This is The End," as well as critically acclaimed films like "Inside Out" and "Ocean's Eight."
It may come as a surprise that Kaling's real name isn't actually "Mindy Kaling," despite all the acclaim she's gotten under that name. Celebrities have been using stage names for decades, for varying reasons, and Kaling's name change has a reason we explore below.
Why Mindy Kaling doesn't go by her real name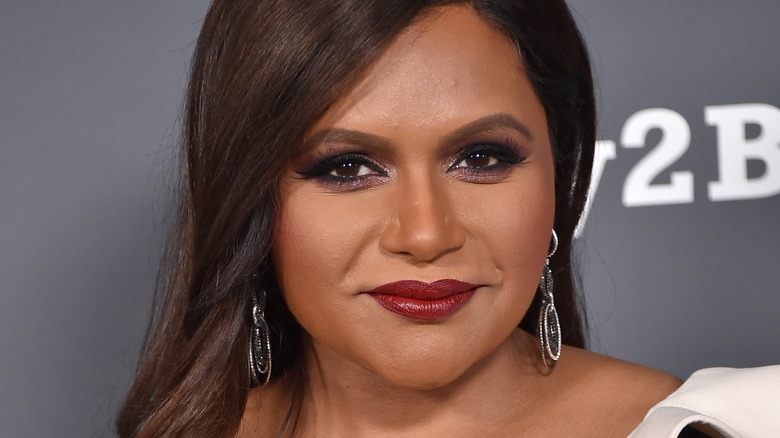 Tinseltown/Shutterstock
Born in Cambridge, Massachusetts, the actress was given the name Vera Mindy Chokalingnam by her parents when she was born. For her stage name, Kaling shortened her last name "Chokalingnam" and decided to go by her middle name which came from the classic comedy show "Mork and Mindy," which her mother watched while she was pregnant with Kaling.
Considering that, it's not surprising that Kaling grew up to be so fascinated with TV, particularly comedy. She was a member of two comedy groups while at Dartmouth College and also started a comic strip called "Badly Drawn Girl" for the college newspaper.
Per Vulture, Kaling's career continued to grow as she penned an off-Broadway play with her best friend called "Matt & Ben." The play was well-received at the New York International Fringe Festival, opening up the door for her to write and star in "The Office."
While other celebrities may have changed their names to something that was more glamorous, Mindy had to change hers for practical reasons, per Factinate. During her time doing stand-up comedy, many comedy MCs would mispronounce her last name. Rather than always correcting them, or having to hear her last name being butchered at comedy clubs, she just decided to change it.