The Real Reason Regé-Jean Page Left The Bridgerton Cast WhatsApp Group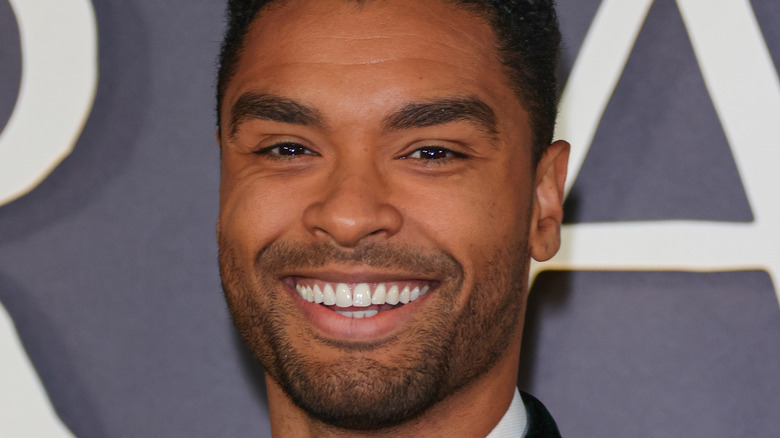 David M. Benett/Getty Images
Though IMDb reports Regé-Jean Page has been active on the acting circuit since 2001, he first truly captured fans' attention when he appeared as Simon Bassett in Season 1 of Netflix's hit series, "Bridgerton." Throughout the first season, viewers couldn't get enough of Page's character and his on-screen romance with castmate Phoebe Dynevor's character, Daphne Bridgerton. By the time Season 1 drew to a close, Simon and Daphne had overcome their relationship difficulties, gotten married, and welcomed a baby. Unfortunately for fans, this was where the story would end for the pair. Those who were hoping to see a return of the couple were disappointed when Netflix announced that Page would not be returning to the "Bridgerton" cast for the second season.
"Dear Readers, while all eyes turn to Lord Anthony Bridgerton's quest to find a Viscountess, we bid adieu to Regé-Jean Page, who so triumphantly played the Duke of Hastings. We'll miss Simon's presence onscreen, but he will always be a part of the Bridgerton family. Daphne will remain a devoted wife and sister, helping her brother navigate the upcoming social season and what it has to offer — more intrigue and romance than my readers may be able to bear," the post read (via Variety). This announcement, coupled with Page's recent departure from the Bridgerton cast's WhatsApp group chat, makes his absence official. But who decided that Page should no longer be in the group chat?
Regé-Jean Page wants to avoid any awkwardness with the cast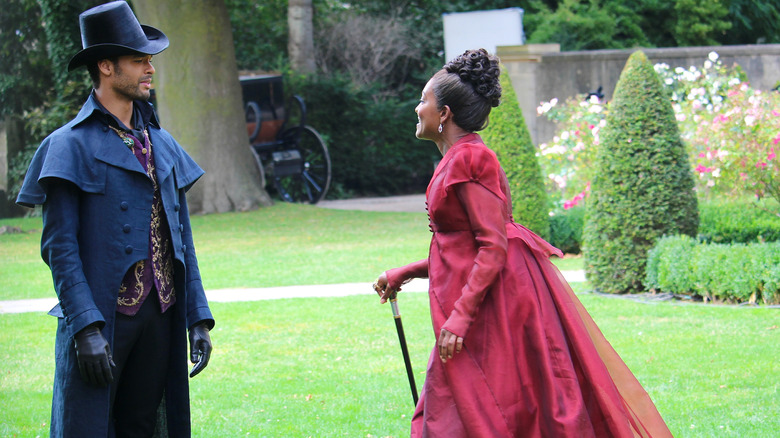 Joe Scofield/Shutterstock
As it turns out, it was Regė-Jean Page himself who chose to leave "Bridgerton's" WhatsApp chat group. In an effort to relieve any future tension, the actor wanted to make his exit as gracefully and seamlessly as possible. During a 2021 interview with GQ Magazine UK, Page answered the interviewer's question as to whether or not he was "kicked out." "No, I respectfully exited," Page said. "I didn't want to put them in an awkward situation where they had to kick me out." And, according to Variety, Page's character was never meant to last long. "It's a one-season arc. It's going to have a beginning, middle, end — give us a year," the actor said.
The show's producer, Shonda Rhimes, was shocked at how disappointed fans were to hear of Page's aka Simon Bassett's exit. "I've killed many a man that people adore," she told The Hollywood Reporter, adding that she was "so surprised that everybody is [losing it over a character we've watched] for eight episodes leaving." As of this writing, Page has not confirmed whether Bassett will make a cameo appearance in the future. In the meantime, E! News reports that Page made the transition to the big screen. IMDb reports that his upcoming thriller, "The Gray Man" is out July 2022.