General Hospital Star Briana Nicole Henry Shares Happy Family News
As the second Jordan Ashford on "General Hospital," actress Briana Nicole Henry played a woman who kept it in the family. She first married Thomas Ashford, and years after his death, she wed his brother, Curtis Ashford (Donnell Turner). Once married to Curtis, Jordan was welcomed into the family by his aunt, Stella Henry (Vernee Watson), and her son, T.J. Ashford (Tajh Bellow). Stella was thrilled that they were all living together in the same town, the fictional upstate New York haven of Port Charles.
In September 2021, fans were shocked when Jordan went into kidney failure and was taken to a clinic out of town for treatment. Soon after that episode ended, Henry took to Instagram to announce that her days of playing Jordan had come to an end. "As I celebrated my third year of being on 'General Hospital' yesterday, I also watched my last episode as Jordan Ashford air," Henry wrote. Adding that it was her choice to leave the soap, she said, "I decided it was time for me to move on from @generalhospitalabc and I got nothing but love and support from everyone involved. Not to mention was given the most beautiful send off that left me quite literally shaken." Shortly afterwards, Henry's true motivation for leaving the show was made clear.
Briana Nicole Henry has become a mom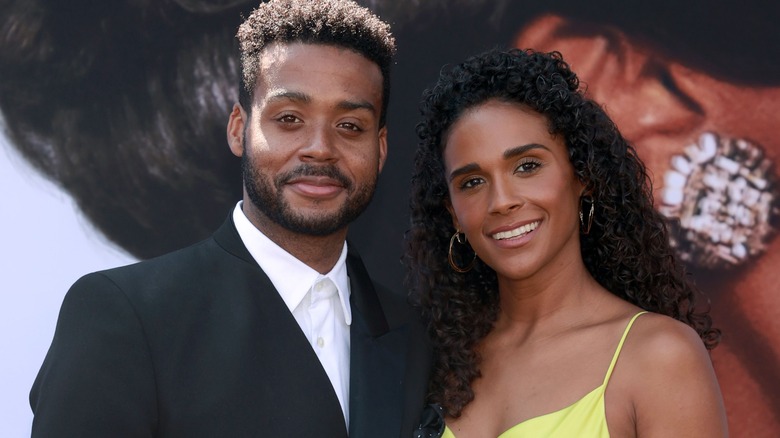 Matt Winkelmeyer/Getty Images
Just two months after fans last saw Briana Nicole Henry in her role as Jordan Ashford on "General Hospital" she surprised everyone by taking to Instagram to share a photo of herself rocking a large baby bump. "I have been so hesitant about sharing this for a myriad of reasons. I think mostly because I'm still processing all this change, this new evolution of myself," the mom-to-be wrote in the November 2021 post, adding that she was going to have a baby girl.
In March 2022, Soaps In Depth reported that Henry and her composer husband Kris Bowers had welcomed their baby girl, whom they named Coda. Per Hello Music Theory, a coda is "a passage that brings the music to a close," so it's a fitting tribute to Bowers in particular. Both parents acknowledged the relevance of welcoming Coda on International Women's Day in an Instagram post. "Coda | 2.28.22 Thank you for making us a family, @briananicoleee," Bowers wrote, before adding a poem by Yrsa Daley-Ward." If anyone were to ask about my greatest most exceptional work, it would be the work of becoming, the long, tremendous work of getting here. And staying here. All I can be for sure is here. And true. And my greatest reason for being here is you." Per Instagram, Henry and Bowers wed in 2020 and this is their first child together. Congrats to the new parents!