The Law & Order: SVU Episode You Forgot Starred Bradley Cooper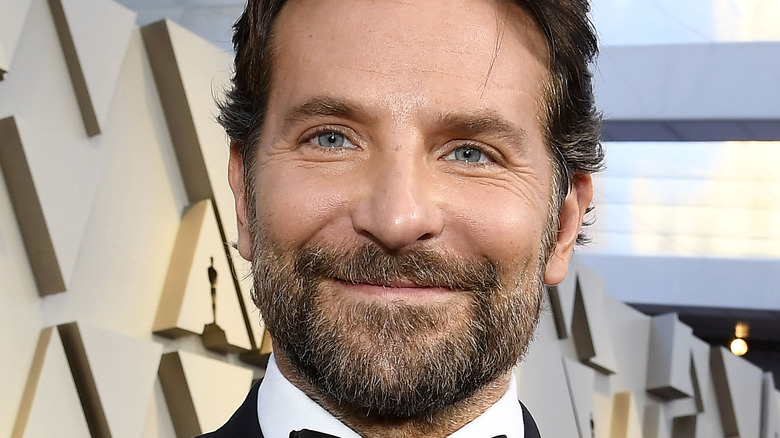 Kevork Djansezian/Getty Images
A-lister Bradley Cooper has come a long way. Though Cooper is now a household name and Oscar nominee, no less, it took the actor quite a while to establish himself as a serious performer, per Hello! Magazine. Cooper's early career was characterized by roles as sleazy, reckless jerks in the likes of "Sex and the City," "Wet Hot American Summer," and "The Hangover" series, according to IMDb. Although he demonstrated clear talent, he became known as a comedy guy above all else.
After appearing in more upmarket fare including "Silver Linings Playbook" and "American Hustle," Cooper's station gradually began to change. Thanks to his barnstorming remake of "A Star is Born" (in which he co-starred alongside Lady Gaga), Cooper finally established himself as a bonafide Hollywood player. "A Star is Born" was both a commercial and critical success, earning eight Academy Award nominations and winning one: Best Achievement in Music Written for Motion Pictures (Original Song). But before he became a darling on the Hollywood awards circuit, Cooper was just a jobbing actor trying to find his footing in the industry. As with many other talented actors, his earlier years included a stint on "Law & Order: SVU."
Bradley Cooper convincingly portrayed a corrupt lawyer
According to Esquire, Bradley Cooper featured in "Night," a Season 6 episode of "Law & Order: SVU." He played a high-powered lawyer named Whitaker, who appears to be on the right side of the law when handling a client accused of sexual assault. However, Whitaker is ultimately revealed to be taking money from the man's wealthy family, who are paying him to cover up his misdeeds. At the time, Cooper was predominantly known for his work in the TV show "Alias," so he was a perfect fit for the oily lawyer. As Distractify notes, Cooper's "SVU" episode was extra star-studded because it also featured "Murder She Wrote" legend Angela Lansbury as the matriarch of the family with whom Whitaker is nefariously involved. Per IMDb, Alfred Molina played her husband, upping the celebrity quotient even further. According to The Things, Cooper's character also appeared on short-lived spinoff "Trial by Jury" in a crossover installment. 
These days, the actor is worlds away from the world of low-rate TV drama, but Cooper's infamous work ethic has almost driven him to breaking point many times over. In an "Actors on Actors" interview with Mahershala Ali for Variety, Cooper admitted he nearly quit acting, but for director Paul Thomas Anderson. "When he called me to maybe be in his movie, Mahershala, I mean really, I think I'd open up a door in his movie. I'd do anything," Cooper said.