Jamie Dornan Discusses The Emotional Process Of Filming The Tourist - Exclusive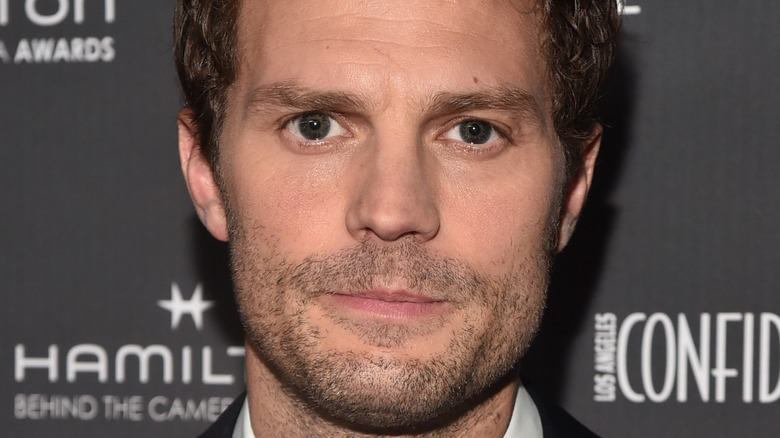 Alberto E. Rodriguez/Getty Images
As Jamie Dornan was gearing up to film his exciting new series "The Tourist," he was simultaneously dealing with the recent loss of his father. During an exclusive interview with The List, Dornan mentioned that his father died 10 days before they started shooting. "I was going through this crazy state of grief," Dornan said. He very poignantly discussed what it was like to face this grief while tackling the "most challenging role" of his life.
As Dornan said during the conversation, it was the longest job he's ever had in terms of shooting schedule. Filming also happened to take place entirely in Australia, which is the furthest away place from home Dornan had ever shot. "Yeah, I had my family out there with me, but there's a lot of disconnection to what was going on. So, it was a huge uphill challenge," he said. Despite those shooting difficulties, Dornan was able to deliver one of the finest performances of his career to date.
His portrayal of a man suffering from amnesia is a study in authenticity. As a viewer, you're immediately caught up in the nightmarish state of mind The Man finds himself in when he wakes up in a strange hospital in a foreign land. Dornan's performance is receiving praise — both for its honesty and its humor, and rightfully so (via Den of Geek). He discussed the emotional process of filming this performance in candid detail with The List.
Dornan faced complicated emotions during the filming process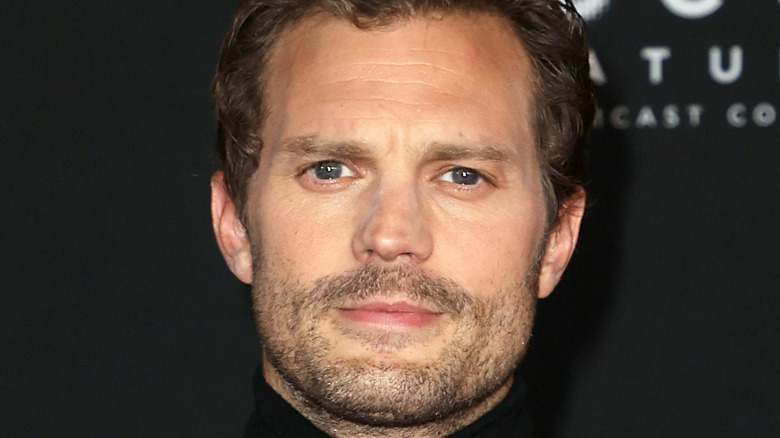 Kevin Winter/Getty Images
Speaking exclusively with The List, Jamie Dornan revealed how he prepared to film "The Tourist," and how this process varied greatly from others. Dornan graciously discussed how he was handling the loss of his father while filming the series in Australia, saying, "I think it's a blessing and a curse to get busy straight after something like that. In a way, it gets your mind off it. But in a way you're just kicking the can down the road and not dealing with it and lengthening the denial, I will say."
Dornan mentioned that he had been through "big grief" before, but it was a strange process having to deal with the grief of losing his father on top of such a difficult filming schedule. "It's been a different process ever for me because of having to shoot 'The Tourist' in the immediacy after it." He talked about how he was still battling with the grief now, and how it's important to talk about these topics even when it's difficult to do so. Dornan was able to highlight the importance of remaining honest and open in your personal life and your professional career by generously discussing his grief.
"The Tourist" is streaming now on HBO Max.