Does Queen Elizabeth Enjoy Being In The Spotlight?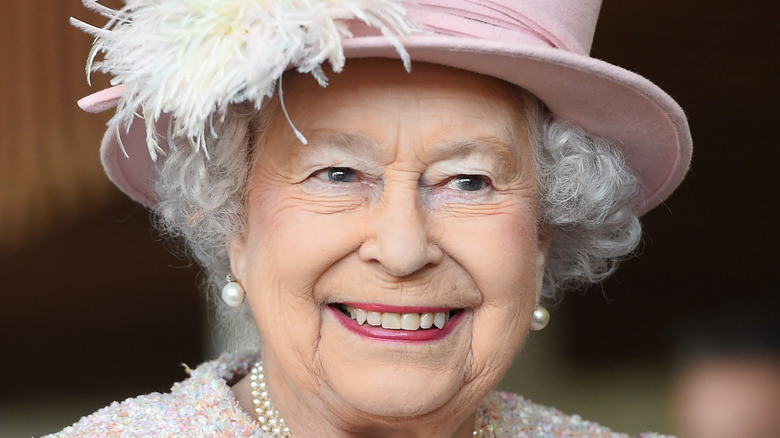 Stuart C. Wilson/Getty Images
Queen Elizabeth II recently celebrated a very important anniversary. The monarch, 95, marked her 70th year on the throne on February 6, 2022. In 2015, the queen became the longest-reigning monarch in the history of the British throne when she surpassed her own great-great-grandmother, Queen Victoria, per Us Weekly. The celebration of the queen's 70th anniversary is officially titled her Platinum Jubilee and will be officially celebrated in the UK this summer.
The festivities will last for four days, running from June 2 until June 5, giving Brits a four-day weekend to celebrate the queen. "The bank holiday will provide an opportunity for communities and people throughout the United Kingdom to come together to celebrate the historic milestone," the palace said in a statement about the Jubilee.
In addition, Elizabeth's grandson Prince Harry and his wife Meghan Markle are expected to return to the UK for the event. Their return would be huge for the royal family, as there has been a rift among the royals for the past few years. "Sometimes all families might use a special occasion or an event to put some things behind them that maybe have been causing trouble," royal expert Jonathan Sacerdoti told the magazine. "Hopefully, this jubilee year will be the opportunity for them to do so."
While there is excitement about the Jubilee, the queen may not be thrilled with all the attention she's getting.
Queen Elizabeth doesn't love being the center of attention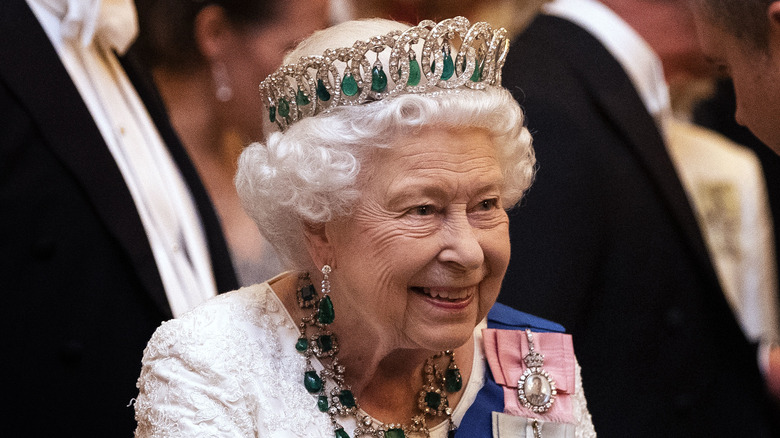 Wpa Pool/Getty Images
According to People, Queen Elizabeth isn't exactly happy to celebrate her Platinum Jubilee in such a public way. The monarch, 95, reportedly has no use for big public spectacles and doesn't need the attention that her 70th anniversary on the throne is getting. However, she's said to understand the importance of celebrating the milestone with her subjects.
"She's not someone who directly enjoys the limelight, but she recognizes these anniversaries are moments for people and communities to come together," an insider told the magazine. The source also revealed that the moment will serve as "a big thank-you" to the queen's loyal supporters.
Although the Platinum Jubilee will be a celebration of Queen Elizabeth and all that she has done during her historic 70-year reign, royal historian Robert Lacey says that it's a celebration of the people in Britain as well. "The celebrations embody the emotional and spiritual elements of the monarchy and what it means to peoples' hearts," he explained. "People feel them as milestones in their own lives too."
Whatever happens, the Jubilee is certainly going to be an event to remember for years to come, and a great way to honor the queen's devotion to her country.