Why Kate And William Are Bailing On The 2022 BAFTAs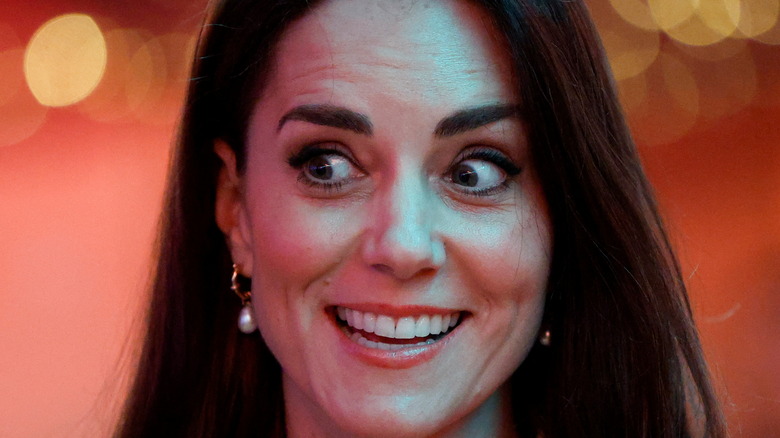 Pool/Getty Images
It's no exaggeration to say that a number of changes are afoot for the royal family. With Queen Elizabeth approaching her 96th birthday — as well as the Platinum Jubilee celebrating 70 years of her rule — more and more preparations have been made for Prince Charles to ascend to the throne (via Marie Claire).
In addition to Prince Charles beginning to think about how the monarchy might look under his rule, the queen shared her support for Prince Charles's wife, Camilla, to take on the title of queen consort (via Vanity Fair). And although Prince William wasn't always supportive of Charles and Camilla's union, he has since come around.
"His relationship with the Prince of Wales is better than it ever has been," a source said of Prince William, per Vanity Fair. "He is not particularly close to his stepmother but they get on perfectly well and are quite the blended family now. He also respects his grandmother and her judgment more than anything in the world."
And given that Prince Charles is himself already 73 years old, it's only a matter of time before Prince William himself becomes king. While Prince William has been preparing for his moment his entire life, it doesn't mean that the prince is looking forward to it (via Cosmopolitan). "I certainly don't lie awake at night waiting or hoping for it because it sadly means my family has moved on and I don't want that," William has said.
Recently, made clear was the fact that WIlliam and Kate Middleton would be skipping the BAFTAs this year, and now we may know why.
The royal couple is managing a busy schedule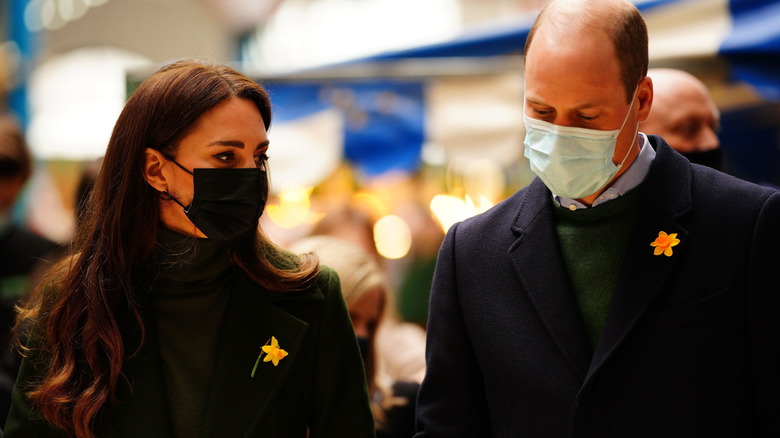 Wpa Pool/Getty Images
As a royal, Prince William's schedule is already plenty busy. Just this week, he and Kate Middleton were forced to back out of attending the BAFTAs due to scheduling conflicts (via People). And although attending the BAFTAs had become a tradition for the couple, this is the second year in a row that they had to cancel their attendance. Last year, the royals were unable to make it, as the event closely followed the death of Prince Philip. Instead of an in-person appearance, Prince William will address the audience via video message. 
It's true that William and Kate have been plenty busy lately, trying to show the world a softer side of themselves following Prince Harry and Meghan Markle's interview with Oprah, wherein the pair exposed the royal family for their cold treatment of Markle — and casual racism (via Insider).
"They were manicured to the nth degree," celebrity brand management expert Eric Schiffer explained, "and played their public persona with a Buckingham Palace excellence, out of the playbook that's been mastered for centuries."
The interview was a "giant smoke bomb" for the image the royal family has honed, and in the months since, William and Kate have attempted to show the softer, lighter sides of themselves. Only time will tell if Prince William's video appearance at the BAFTAs will help convey this message further.