What Darienne Lake Really Thinks About The RuPaul And Pearl Controversy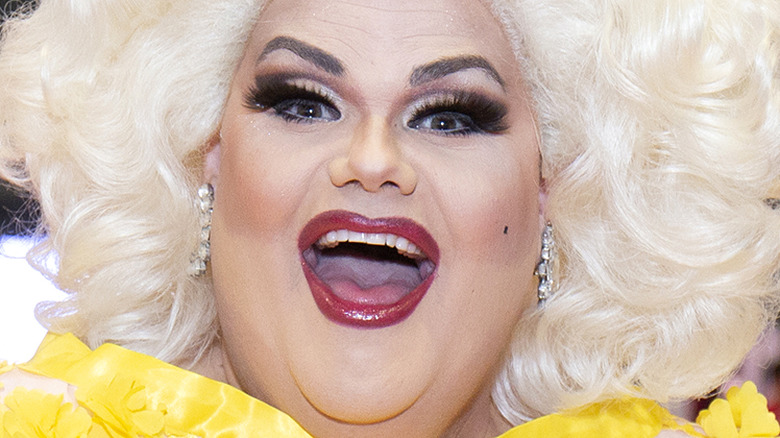 Santiago Felipe/Getty Images
Season 6 of "RuPaul's Drag Race" is a fan favorite. This particular season of the show featured what fans believe to be one of the strongest top three queens who were fighting for the crown during its grand finale (via Showbiz Cheat Sheet). The final three were made up of the now fan-favorite queens Courtney Act, Adore Delano, and winner Bianca Del Rio.
Season 6 aired back in 2014, and a lot has changed since then. However, fans continue to rewatch this season to revisit some of their favorite contestants. In fact, several of the Season 6 queens made Entertainment Weekly's list of the 50 most popular queens, including contestants who finished in the middle of the pack during the season, like Gia Gunn and BenDeLaCreme.
Even as time goes on and more queens are added to the "Drag Race" franchise, Season 6 continues to be a standout. That's why it was no surprise that Season 6 queen Darienne Lake had a lot to say about an event that went down on the following season of "Drag Race."
Darienne Lake weighed in on the Pearl drama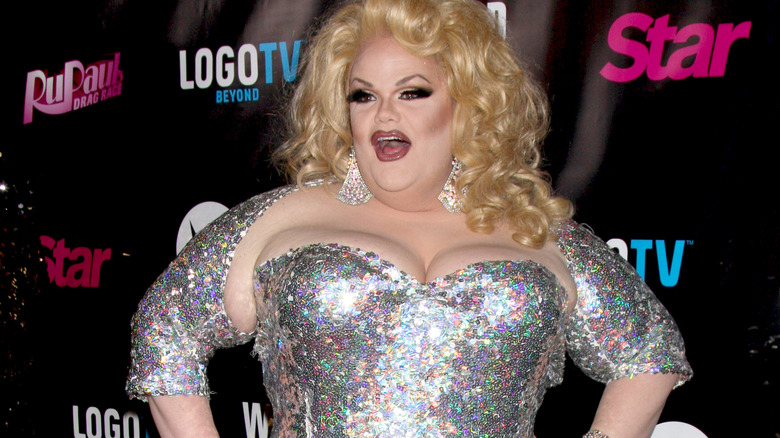 Kathy Hutchins/Shutterstock
During Season 7 of "RuPaul's Drag Race," contestant Pearl had a less-than-positive experience with the show's host, RuPaul Charles (via PinkNews). It was so bad that she vowed she would never return to "RuPaul's Drag Race All Stars," given the time she had the first time around.
The situation during Season 7 went down like this. "I turned to RuPaul and said, 'Oh my god, thank you so much. It's such an honor to be here, such a pleasure to meet you, you have no idea,'" Pearl explained (via PinkNews). "Just giving her everything I ever wanted to say to her. She turned to me and she said, 'Nothing you say matters unless that camera is rolling.'"
That moment broke her spirit. While she has been open about her experience, fellow "Drag Race" alumni have voiced their opinions on the situation (via Gay Times). In fact, Darienne Lake gave her opinion, sharing, "Every relationship is different, and it depends on the moment that you're in." She continued, "For me, I had a lovely experience with her, it was fantastic, but she's also a professional, so I respect that when it's time to work, it's time to work. Never judge anybody on a bad day. Or a bad month. Or a bad season."
At the end of the day, much like Lake said, everyone has their off moments, and you never truly know what's going on behind the scenes.