Tori Spelling Reveals What It's Like To Live In 'The Manor'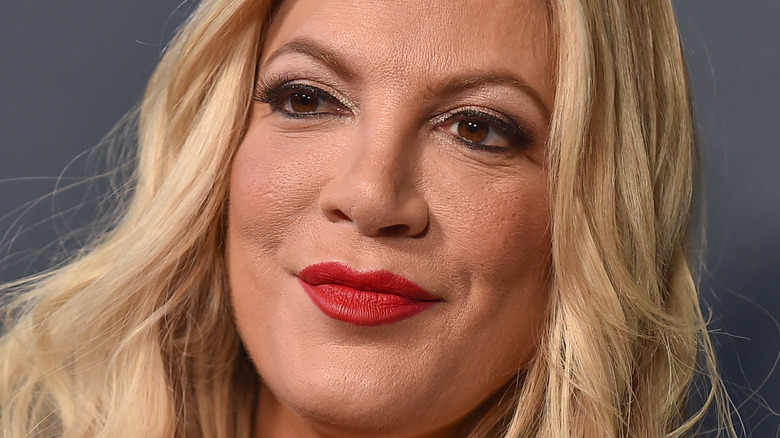 DFree/Shutterstock
Tori Spelling may be most well known for her role as Donna Martin on "Beverly Hills, 90210", but thanks to her parents she is also linked to one of the biggest houses in Hollywood. Born to film and television producer Aaron Spelling and author and theater producer Candy Spelling, the actress and her younger brother Randy grew up in what has now come to be known as "The Manor" (via Entertainment Tonight).
Situated in Holmby Hills, the house is described by Work + Money as being one of Los Angeles' most "stunning and outrageous" properties. Bigger than the White House and now listed at $165 million (via the Los Angeles Times), The Manor features 123 rooms on its 56,500 square feet floor plan. That includes 27 bathrooms and 14 bedrooms, as well as a cinema and a bowling alley. The house itself sits on a 4.7 acre plot of land, which includes citrus orchards and koi ponds, as well as a massive swimming pool, tennis courts, and even a spa.
While Spelling doesn't live there any longer (via The Sun), she spent a large portion of her life there. But contrary to what you might think, she didn't live there as a young child.
Tori Spelling only really lived in five of over 120 rooms in The Manor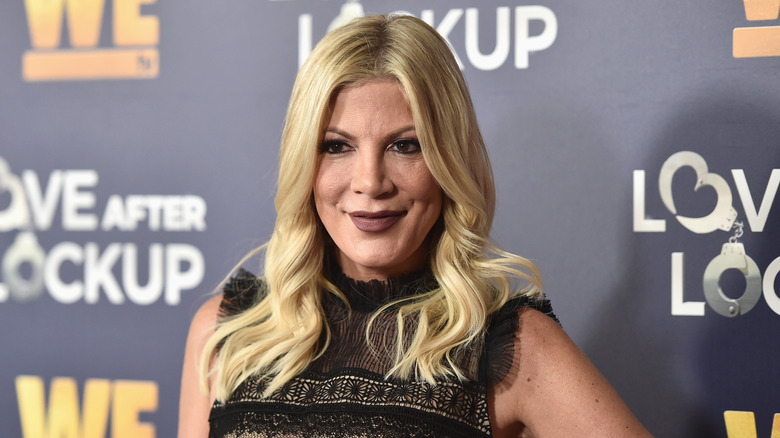 Alberto E. Rodriguez/Getty Images
Speaking to Entertainment Tonight, Tori Spelling explained that as construction didn't finish on the home until 1988 she actually moved in there with her family when she was in her late teens. When asked whether the size of "The Manor" was a tad much, Spelling said it wasn't that jarring. "I mean, granted, we came from a huge house that was huge for me. When I was young, I didn't know the difference," she explained, adding that the house she lived in before moving to Holmby Hills was around 10,000 square foot. "The Manor was beautifully decorated," she continued. "My mom has impeccable taste, but the rooms were large and it felt cold all the time. Just because, physically, honestly, they were too big."
As for her favourite room out of 123 in the mansion, Spelling said she only saw five of them. She went on to explain that as a family of four, they only really "spent time in the kitchen, the office, my parents' bedroom, in each of our bedrooms. That's it." Although, she was a fan of her mom's doll museum (via People) – mainly because it meant they weren't in her bedroom any longer. "I was terrified," she said. "Imagine just all [of them] staring at you while you slept. It was a little frightening."