How Much Money Did Yvie Oddly Spend On Her RuPaul's Drag Race Looks?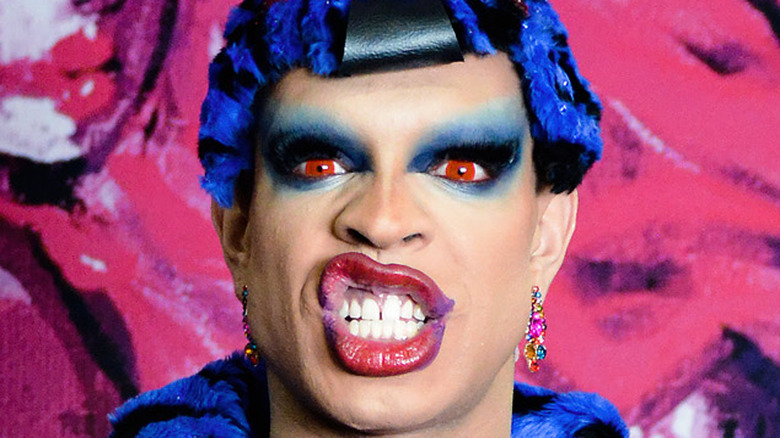 Chelsea Guglielmino/Getty Images
"RuPaul's Drag Race" doesn't have the best track record for putting more unique queens front and center, with the exception of Sharon Needles, of course. But there was a considerable gap between Season 4, when Needles took home the crown, and Season 11, when we were gifted another weirdo winner in the form of Yvie Oddly. In a post-victory interview with MTV News, Oddly described it as "a win for putting humanity back in drag."
Oddly elaborated that her triumph — over the significantly sleeker Brook Lynn Hytes, no less — stood to remind "people that as nice as it would be if queens could come onto the show with, like, millions of dollars worth of designer pieces and all the connections and all the polish ... the drag queens who are actually out there working to evolve [this art form] are the people who are on the streets, who can't afford all of the nice things."
Fellow competitors consistently criticized Oddly for her looks, which were frequently deemed unpolished. However, the Season 11 victor spent just as much as everybody else pulling her "Drag Race" wardrobe together. 
Yvie Oddly called in favors from everybody she knew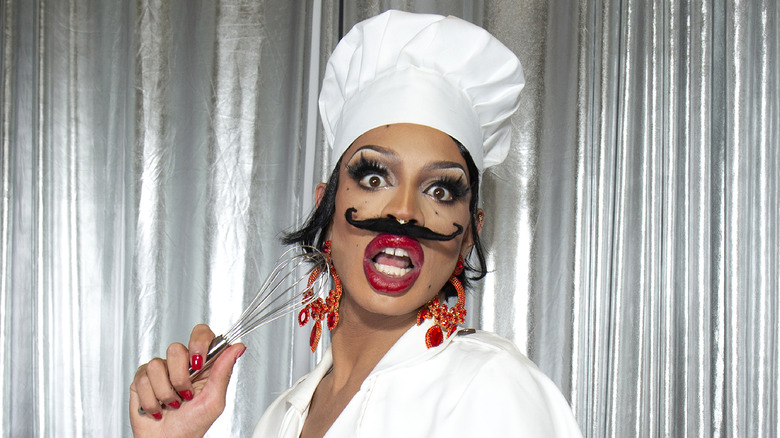 Santiago Felipe/Getty Images
A certain amount of creative ingenuity is required to compete on "RuPaul's Drag Race," since there's usually at least one sewing challenge to contend with, but as the show's popularity grows exponentially, so too does the need for queens to drop big bucks making their outfits runway ready. In an interview with Vice, Season 11 winner Yvie Oddly revealed that, despite being accused of wearing "trash" by her fellow contestants, Oddly actually spent an eye-watering $14,000 on her outfits.  
Oddly emptied her bank account of the $2,000 that was in there, got a credit card loan of $5,000 from her creative partner, and graciously accepted a $7,000 sponsorship from one of her regular haunts. Most of Oddly's outfits were self-made, with the help of talented friends, but even so Oddly's wardrobe was widely considered "cheap." By her own admission, the "Drag Race" alum admitted to knowing immediately she was out of her depth, at least when it came to her financial investment.
"I could tell that, even having spent more money than I had ever even had in my life, everybody else was clearly more expensive," she said. Winning the show didn't put any pressure on her to over-spend in future, however, with Oddly telling Hollywood Life, "There is nothing more dreadfully boring to me than seeing a drag performer in a luxuriously expensive look that has absolutely nothing to do with/say about themself or the way they view the world."