Meghan And Harry Join Charlize Theron In Criticizing The UK Government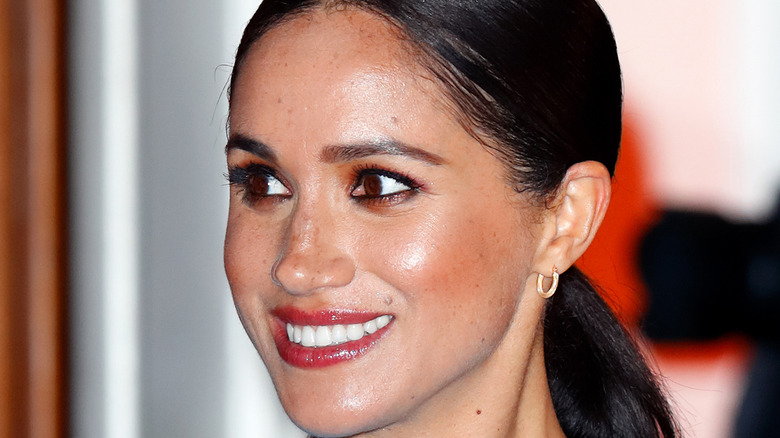 Max Mumby/indigo/Getty Images
The U.K. government and the royal family alike are prone to controversy, and crises like the COVID-19 pandemic have only worsened this. Current events have seen Queen Elizabeth suffering and recovering from COVID-19, Prince William and Kate Middleton taking on increased royal duties (via Marie Claire), and, of course, Meghan Markle and Prince Harry dancing to their own tune across the pond. 
British politics, like those in the U.S., make many vocal, which has especially been the case during the pandemic, when many countries' responses have been deemed inadequate. It's thus been a historic time for celebrities using their voices, too. Enter Charlize Theron, the actress known for her work on "Tully," "Mad Max: Fury Road," "Snow White and the Huntsman," and more. 
Theron is one of many influential people speaking out against the British government. In fact, this is an interesting move for Theron, who has, in the past, remained politically neutral at times. "I do have people in my life who watch Fox [News]. I have Republican friends," the "Tully" actor once said in an interview with Vulture. However, some matters transcend political party lines. Theron is now speaking up for the British people, and her endeavor has some royal helpers.
Meghan and Harry are voicing their concerns over COVID-19 vaccinations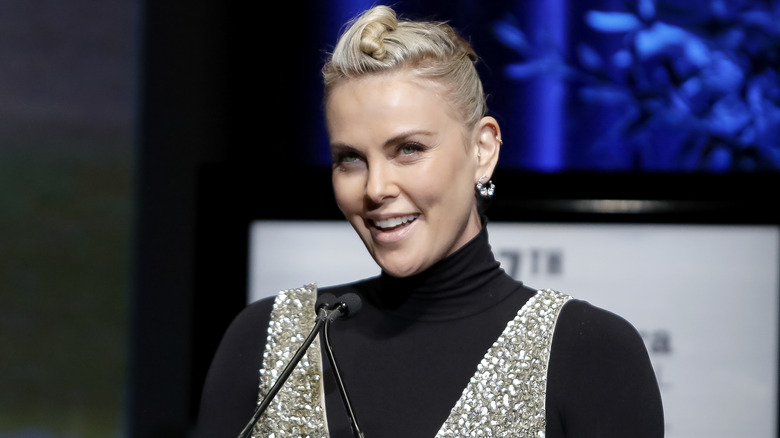 Tibrina Hobson/Getty Images
According to The Guardian, Charlize Theron is one of 130 signatories who have signed an open letter penned to the British government in demand that they help poorer nations across Asia and Africa receive COVID-19 vaccines. More specifically, Asian and African countries haven't been able to manufacturer their own vaccines due to the intellectual property held by Western manufacturers. Meghan Markle and Prince Harry of the Archewell Foundation also signed the letter.
The letter describes the U.K. and its allies as possessing "self-defeating nationalism" amid a time of great crisis. "The transfer of largely publicly funded vaccine technology and know-how from pharmaceutical corporations would fast track production to a matter of months," the letter reads (via the Daily Mail). "Yet still today, a handful of these corporations retain the power to dictate vaccine supply, distribution and price – and the power to decide who lives and who dies."
"The pandemic is not over," the letter also reads. As mask mandates across the West lift, many aren't considering that the rest of the world is still suffering from large numbers of COVID-19 cases. Of course, many remain ill in the West, too. This isn't a new move for the Duke and Duchess of Sussex, either, who have been fighting for COVID vaccine equity since 2021, per Vogue. Now, we can only hope that the richest nations in the world cave to the pressure and help the rest of the globe.