Savannah Chrisley Just Reunited With A Family Member And They're Both Thrilled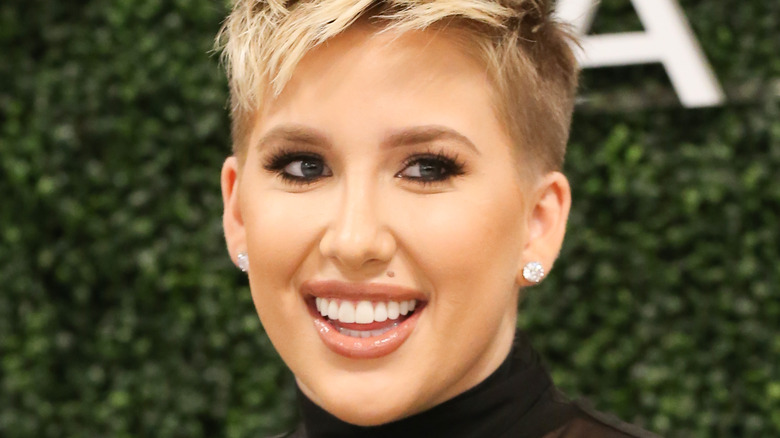 Terry Wyatt/Getty Images
Fans know Savannah Chrisley from USA Network's hit reality television series "Chrisley Knows Best" alongside her family. The show allowed fans to keep up with the entire Chrisley family for years. Chrisley leveraged her success to build a career as an influencer and fashion professional, and fans admire her for her ability to share both the good times and the bad on her platform with poignant honesty. Prior to making an appearance in the world of reality television, Chrisley made some on-screen appearances in "Sharknado 4: The Fourth Awakens" and "Royal Pains." The 24-year-old has had cameras on her for much of her life.
On March 10, 2022, she put the camera on herself to snap a quick selfie with two of her family members, and it was clear that the reality television star was ecstatic about the reunion. She shared several photos of the day she shared with her father and brother on her Instagram account.
Savannah Chrisley loves hanging with her bro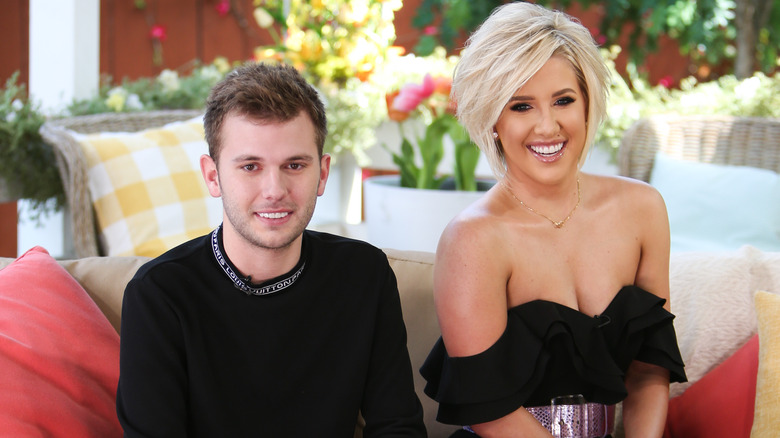 Paul Archuleta/Getty Images
In a selfie uploaded to Instagram captioned "The Chrisley's Take Tahoe #justwait," Savannah Chrisley is smiling at the camera she's holding along with her father, Todd Chrisley, and brother, Chase Chrisley. The trio are enjoying a ski trip in Tahoe together after a bit of time apart.
Both Savannah and Chase Chrisley shared the same photo that they took of just the two of them, visibly ecstatic to be back in the company of one another. Savannah's caption is a humorous ode to the playful relationship that the siblings share, reading, "Thanking God for brothers the dynamic duo is in full force this trip!! Can't tell you the last time we told each other to kick rocks! #makingprogress." Chase's post pays homage to the classic teen movie "Mean Girls," reading, "'You can't sit with us' -Gretchen Weiners."
The siblings are used to spending a lot of time together, so they surely felt overdue for some quality time. In 2019, the "dynamic duo" set out to make it on their own while the cameras followed in a spinoff reality television series called, "Growing Up Chrisley." The series has been renewed for a 3rd season, so fans will be able to watch this brother and sister team in action.