The Heartbreaking Death Of Reality Star And Singer Traci Braxton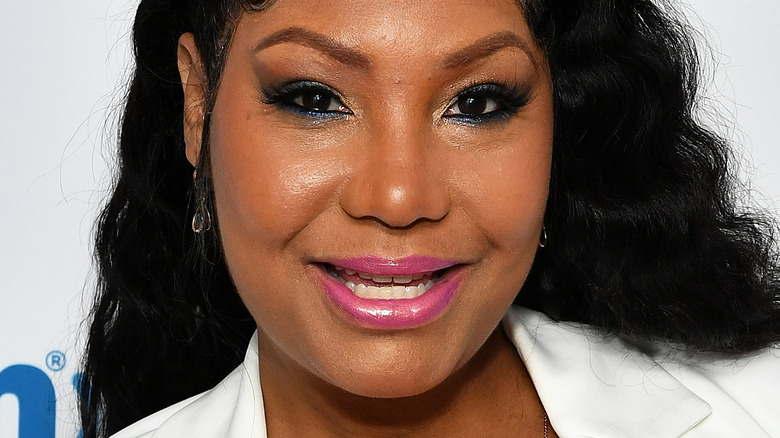 Slaven Vlasic/Getty Images
In an Instagram post made by musician Toni Braxton on March 12, she informed the world that her sister, Traci Braxton, had died earlier that day. "It is with the utmost regret that we inform you of the passing of our sister, Traci," Toni wrote. "Needless to say, she was a bright light, a wonderful daughter, an amazing sister, a loving mother, wife, grandmother and a respected performer. We will miss her dearly. Traci passed this morning as the snow was falling, our angel is now a snowflake."
Fans likely recognize Traci from her time on the Braxton family's reality show, "Braxton Family Values," which first debuted in 2011. Similar to other members of her family, Traci was also a talented musician and released her first solo album in 2014, called "Crash & Burn." Traci has also appeared in films like "Sinners Wanted," "The Christmas Lottery," and "Chaaw," per People.
Traci's husband, Kevin Surratt Sr., revealed that she died as the result of esophageal cancer. "We have come to a time where we must inform the public that after a year of privately undergoing a series of treatments for esophageal cancer our beloved Traci Braxton has gone on to glory," Surratt told TODAY. The entertainer's publicist and friend, Tomasina Perkins-Washington, told TODAY that Traci had been receiving hospice care when she died.
Tributes have already been pouring in for Traci Braxton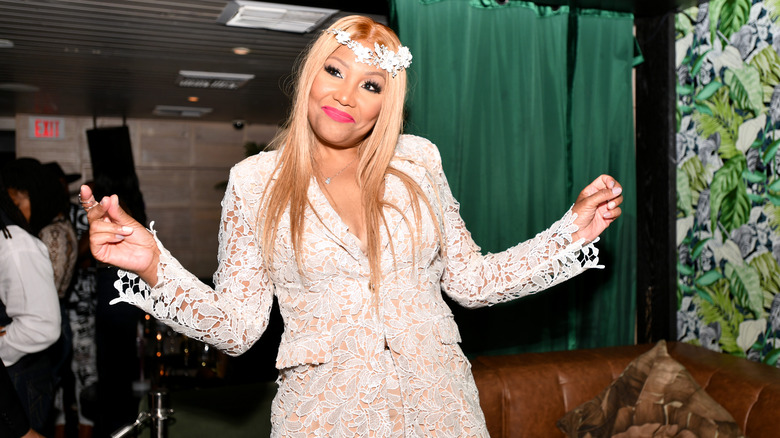 Earl Gibson Iii/Getty Images
Soon after news of her death was made public, Traci Braxton's son, Kevin Durratt Jr. took to Instagram to pay tribute to his mother. "When I heard the news about my mother being sick first thing she said was I'm going to fight and beat this. She fought to the end and today she's at peace," Durratt Jr. wrote. "I love my mother forever and this hurts so much but I'm at peace knowing she's isn't in pain anymore. I love you ma I'm going to miss you."
"This is just so heartbreaking... rest in peace, Traci Braxton, and deepest condolences to this incredible family, who have given us all so much joy through their musical artistry, and the love and sometimes raw realness of their sisterhood that they feel like OUR family, too," MSNBC correspondent and journalist Joy-Ann Reid tweeted. Even the network that aired "Braxton Family Values" took to Twitter to share its "heartfelt condolences to the entire Braxton family." WE tv wrote, "Traci Braxton has been in the lives of TV viewers for years and will always be part of the WE tv family. Gone far too soon... Her light and spirit live on."
According to Entertainment Weekly, Traci is survived by her husband, Kevin Durratt Sr., her son, Durratt Jr., her siblings, and her mother.