Amy Smart Teases Details From Stargirl Season 3 - Exclusive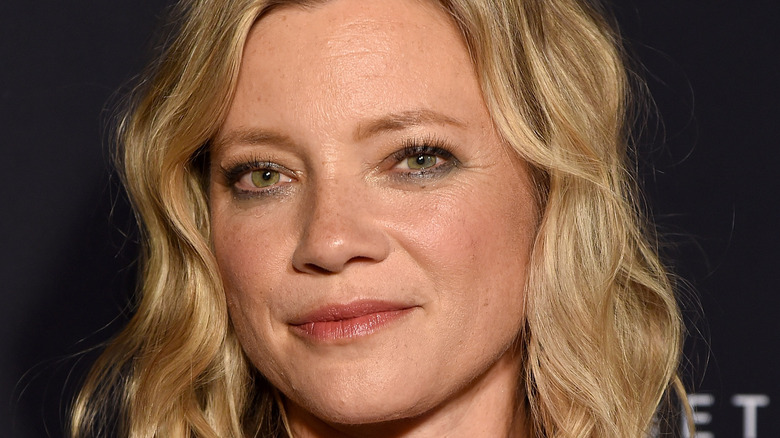 Michael Kovac/Getty Images
Fans of "Stargirl" can hardly wait to see what Season 3 has in store. When we last left these superhuman characters at the end of Season 2, seemingly everyone in the universe came together in order to defeat the evil Eclipso. 
Ironically, as this supervillain was set on merging The Shadowlands and the real world, both friends and foes united in a way they never had before — something we're sure to see more of in upcoming episodes. (After all, Stargirl is bound to run into the Crock family now that they live right next door.)
Season 3, which is set to premiere on The CW later in 2022, already has a title that seems appropriate for what we witnessed in the last season finale: "Frenemies." 
"That's, like, the subtitle of the season, and that's sort of the feeling of this new season," Amy Smart, who plays Stargirl's mother, Barbara, said during an exclusive interview with The List.
We got the chance to catch up with the actress while she was shooting the "Stargirl" Season 3 finale and asked her about what we can expect.
Season 3 of Stargirl will closely resemble the game 'Clue'
Season 2 of "Stargirl" left so many lingering questions for fans. Will we see new members of the JSA next season? How was Starman able to come back from the dead? Will Jennie ever find her brother Todd? What exactly is Mr. Bones plotting?
While these mysteries still remain unsolved, the cast has been able to uncover the answers because they've spent the last few months filming Season 3. According to actress Amy Smart, the newest season is sure to fill us in on everything we've been wondering about — and provide us with even more mystery. 
"[The new season] feels a little bit like a whodunit, like 'Clue,'" she revealed to The List.
Other than that, the actress is keeping pretty tight-lipped about what's in store next season for "Stargirl." "I don't know much I'm allowed to tease," she admitted. "It's a really amazing, big finale. I'm excited for this new season to air."
While you wait for Season 3 of "Stargirl" on The CW, catch Amy Smart in her newest film, "Tyson's Run," now playing in theaters.