Danielle Fishel And Ben Savage Confirm What We Suspected About Their Relationship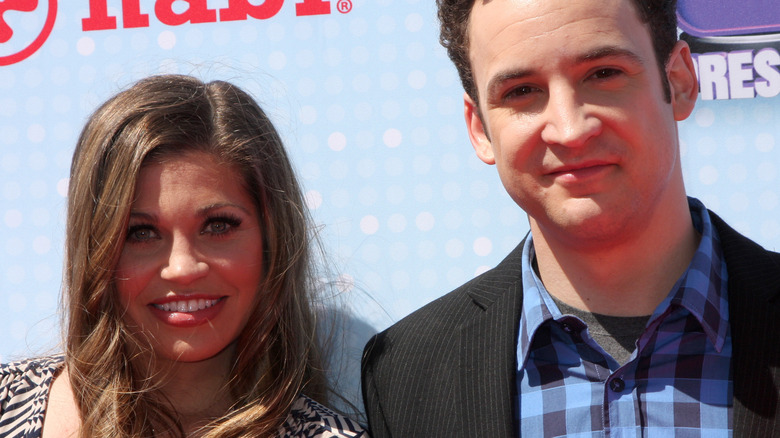 Kathy Hutchins/Shutterstock
There's no doubt that Cory Matthews and Topanga Lawrence from "Boy Meets World" gave fans one of the most epic TV love stories of all time. Kids growing up in the '90s would tune in to watch the two love birds and dream of finding a relationship like theirs (via Yahoo!). While the fictional couple had their ups and downs, nothing could keep them apart. The pair started off as close friends, and then their friendship grew into love at an early age. By high school they were madly in love, so much so that Topanga, played by Danielle Fishel, turned down an opportunity to go to Yale so she could be with Cory, played by Ben Savage. Topanga even proposed to Cory during their graduation ceremony (via PopSugar).
The fictional couple got married at a very young age while they were still attending college. When the series ended, the pair planned to move to New York when Topanga got a big career opportunity. Years later, a spin-off series tilted "Girl Meets World" aired on the Disney Channel. The show revealed that Topanga had become a lawyer, and that Cory had followed in the footsteps of his mentor, Mr. Feeny, and became a teacher. The couple had two children, Riley and Auggie, whom they raised in their quaint NYC apartment (per IMDb).
While Cory and Topanga's relationship is the stuff of legendary TV romance, Fishel and Savage felt very differently about each other off-set. However, the pair did confirm something we suspected about their relationship all along.
Danielle Fishel spilled the tea at '90s Con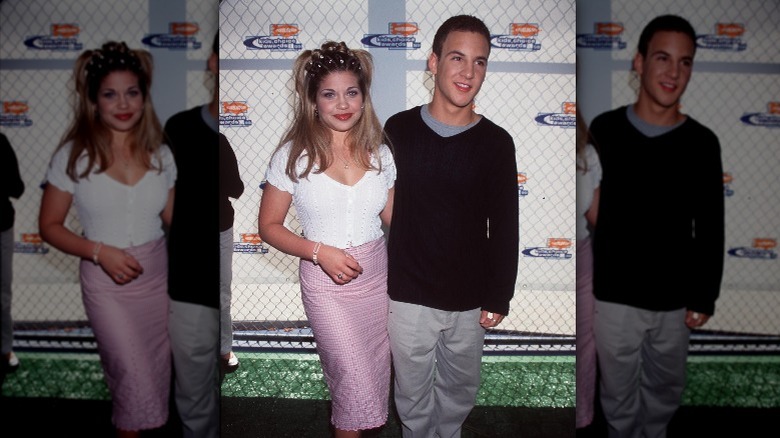 Brenda Chase/Getty Images
When members of the "Boy Meets World" cast reunited for '90s Con last week, fans were excited to hear what they had to say. Actors Danielle Fishel, Rider Strong, Will Friedle, Trina McGee, and Matthew Lawrence got together to talk about what it was like filming the show (per People). Fishel even ended up spilling some tea about her real-life relationship with co-star Ben Savage in the process. Fishel admitted that while she and Savage were close friends, they never had feelings for each other like their characters Cory and Topanga did.
The actress did confess, though, that after a couple years of working together, she and Savage went out to dinner to see if there was a spark. She said after that dinner they realized there was simply nothing there. "No, we never dated," Fishel said. "There was literally, I think, one moment where Ben and I looked at each other after we had been working together for like two years and were like, 'Are there feelings there?'" she explained. "And then we went out to dinner, and we were like, 'No!'" (via People).
Fishel also revealed that Savage was her date to a school dance during their "Boy Meets World" days. However, it wasn't the prom. As many fans know, the actress had another famous prom date, as she attended the dance with NSYNC member Lance Bass (per E! News).
While Fishel and Savage never made a love match, soulmates Cory and Topanga will live on in syndication.