Temptation Island Host Mark L. Walberg Shares Why The Show Connects With Viewers - Exclusive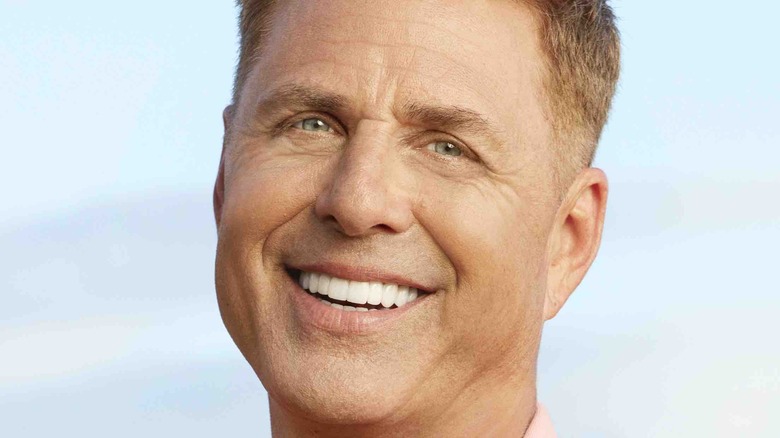 USA Network
Any fans of reality TV have likely watched or at least heard of "Temptation Island." It has everything you could want in a reality show: drama, romance, and suspense.
At the beginning of each season, a group of couples is brought to an island getaway. But, instead of enjoying time with each other at the romantic retreat, the two are separated and put with attractive singles looking for love. Cameras follow to see who will remain faithful to the partners they came with and who will give into temptation and fall for someone else.
In advance of the "Temptation Island" Season 4 premiere on March 16, 2022, host Mark L. Walberg sat down for an exclusive interview with The List. During our chat, he shared what helps him connect with participants and what aspects of the show he believes resonate the most deeply with viewers.
Is Temptation Island more than just drama?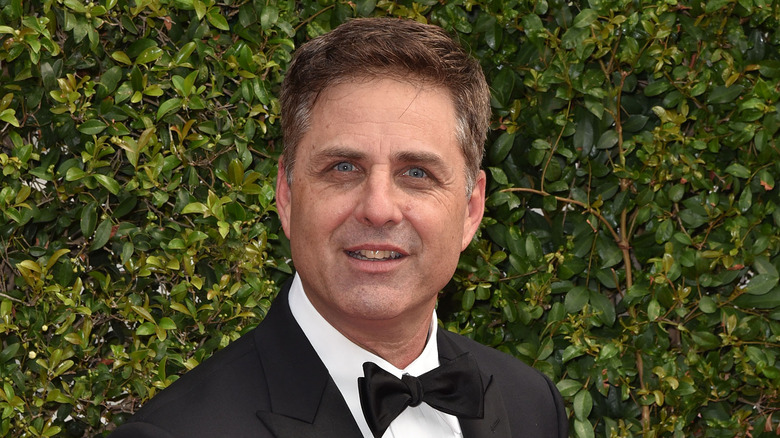 C Flanigan/Getty Images
At first glance, it's easy to see "Temptation Island" as only a guilty pleasure show. After all, the concept of separating couples and surrounding them with attractive singles to see who will stay faithful seems formulated to manufacture the most drama possible. 
However, the show's host, Mark L. Walberg, believes there's more to the series than meets the eye. While viewers may be initially intrigued by the constant drama on the USA Network show, he shared what it is about "Temptation Island" that he thinks they truly connect with.
"For a reality viewer that likes a good, messy, crazy, guilty pleasure, 'Temptation Island' looks like that on the surface and delivers," Walberg said.
"It also kind of connects on the level that we've all been in relationships. And when we have a good relationship, we know how hard it is to have one, and if we have a bad relationship, we can relate to what that's like, too. So, even though it is a reality show and it's messy and crazy and all of those things, I really think it's very relatable, so I think that might be what people resonate with."
How Mark Walberg brings authenticity to the show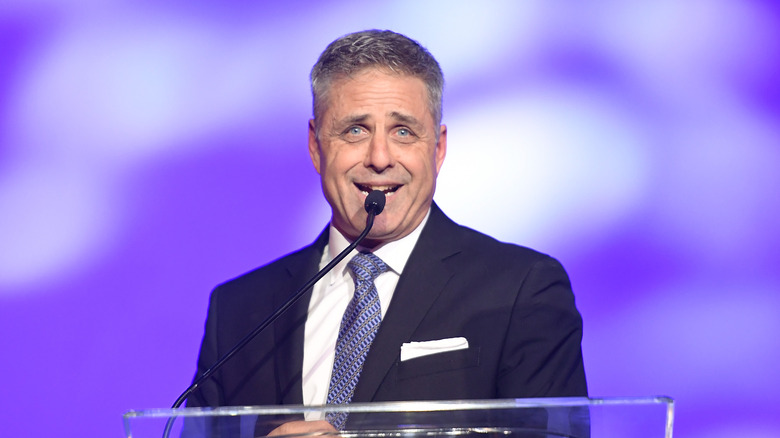 Matt Winkelmeyer/Getty Images
Throughout his career, Mark L. Walberg has hosted a variety of shows, including "Antiques Roadshow," "Test the Nation," "Moment of Truth," and "Russian Roulette." Whether hosting a game show or an emotional reality show like "Temptation Island," he prefers being invested in the outcome rather than staying unbiased. 
"The only way I know how to host any show is to [be] fully invested," Walberg said. 
"This one has a little bit more consequence to that investment. It's very emotional and very real, and it's different than a game show where I'm invested in having fun and hoping that they win a prize. I do think that it's key when hosting any show as a broadcaster or journalist or anything that you do: to be invested in the subject."
Because of his investment in "Temptation Island," Walberg isn't scared to get involved with heavier discussions and create raw moments with all the participants. "Mostly my job is to ask the questions of how you're feeling, what's going on with you," he said. 
He also advises contestants that the only way to grow and to connect with viewers is through "honesty and authenticity." Some of the show's most heartwrenching moments that viewers relate to are thanks to Walberg's prompting.
What the host likes to see on Temptation Island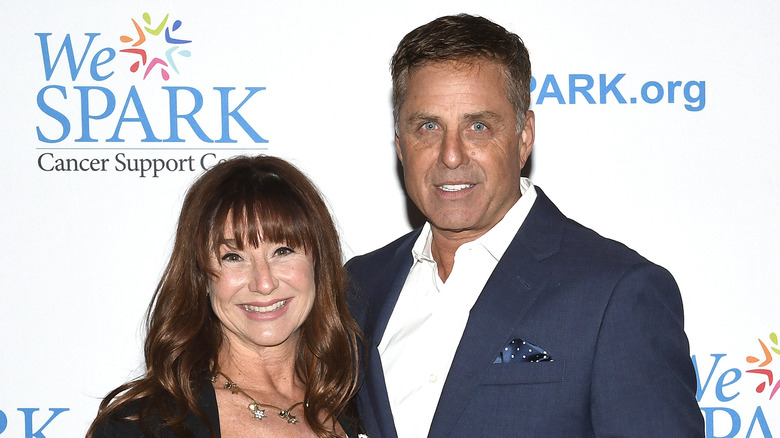 Michael S. Schwartz/Getty Images
Although Mark L. Walberg interacts with the cast on "Temptation Island" while greeting the couples and during the bonfires, he's not present for a majority of the action. Because of that, when he later watches the show, he and his wife, Robbi Morgan Walberg, are just as shocked by some of the twists as viewers are. 
"I could probably know more about what's going on than I do," he said. "I get a briefing. I get an understanding of what's happening, but I really choose not to get too in those weeds because I really much rather just experience their experience at the bonfire with them when it happens, and then we'll go wherever we go, conversation-wise."
Walberg's reaction later, when watching all the details play out on screen, is probably quite similar to that of many "Temptation Island" fans. 
"To then see what happened and what's said when I can't hear them talking to themselves really blows my mind sometimes," he said. "My wife and I watch it and go, 'Oh my God, I had no idea.'"
However, Walberg said he doesn't like seeing the "messy" moments that some viewers might enjoy. Instead, he and his wife love to observe the "growth someone goes through and see them have an epiphany of sorts that is empowering."
"Temptation Island" returns for season four on Wednesday, March 16, at 10 p.m. ET/PT on USA Network.