Here's Why Lindsay Arnold Wants To Have A Wedding In Days Of Our Lives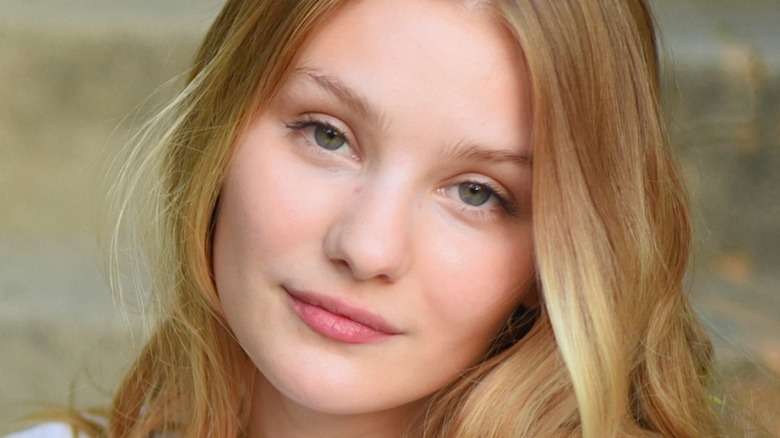 Michael Mattes/Shutterstock
Lindsay Arnold is making her mark on "Days of Our Lives" as legacy character Allie Horton. Allie is the daughter of Sami Brady (Alison Sweeney) and Lucas Horton (Bryan Dattilo) and has been at the center of drama and romance since she first stepped foot in Salem as a young adult, per Soaps. 
Arnold is from New York and began acting at the age of 13. Over the years she's landed roles on television shows like "Law and Order: VU" and "Blindspot." She also starred in the film "Miyubi" with Jeff Goldblum (via IMDb).
Now that she's settled into the role of Allie on "DOOL," Arnold says that she's feeling right at home on the set of the NBC soap opera. "They've really become like my family out here in L.A. I've met so many of my closest friends from DAYS," the actress told TV Source Magazine of her bond with her co-stars. "So that's definitely been my favorite part, and I think it helped with joining such a long running show to having really friendly people working there because it was really nerve-wracking for the first couple of months."
Now that Arnold has acclimated to life on the soap, she's got some big ideas about where she wants Allie's storyline to go in the future.
Lindsay Arnold was inspired by co-star Alison Sweeney's on-screen weddings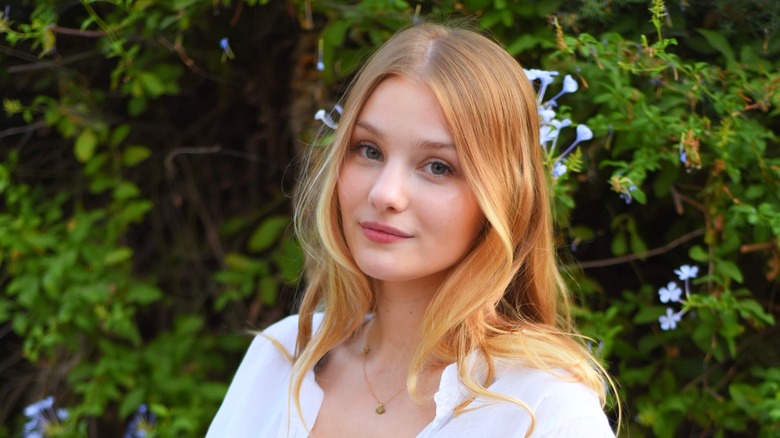 Michael Mattes/Shutterstock
According to TV Source Magazine, Lindsay Arnold is hoping that her "Days of Our Lives" character, Allie, gets to participate in a big, soap opera wedding in the near future. "I feel like what she wants is definitely to settle down with someone and I feel like, I just really want to do a wedding," she told the outlet. "I really want to get married on the show, mainly because I want to pick a wedding dress. I want to try out all the pretty dresses. So I would love for Allie to have a wedding moment. Just a little, you know."
The actress revealed that her on-screen mom has also made her want to have her own big day on the show. "I was talking to Ali Sweeney, and she was telling me about all the times she's been married on the show. That it's just so much fun. She was like, 'I had so many pretty dresses. Let me show you!' Arnold said. 
Of course, whether or not Arnold has one — or more — lavish wedding on the show will be up to the show's writers. We're pretty confident that fans would love to see it, though!