Twitter Has Something To Say About Clayton's Final Two Women Amid Disastrous Rose Ceremony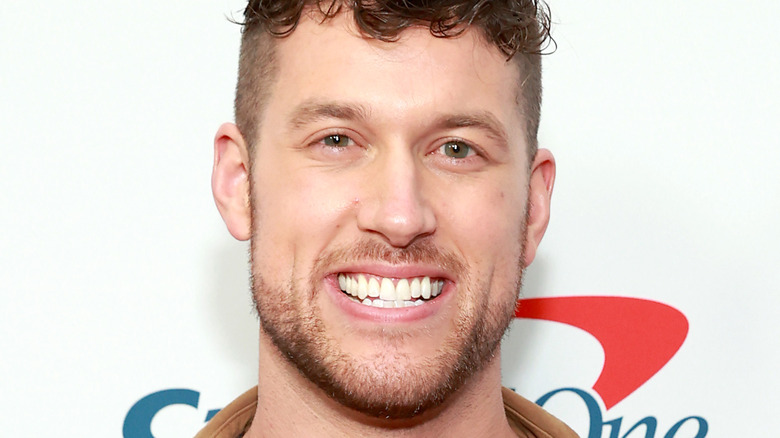 Matt Winkelmeyer/Getty Images
"The Bachelor" has always been a roller-coaster ride of a reality show, but this season's ups and downs would put all of Six Flags' rides to shame. Producers' choice to select ex-NFL player Clayton Echard to be the new bachelor baffled viewers from the start, especially since he wasn't one of the finalists on the most recent season of "The Bachelorette," per Heavy. But that was just the beginning. In Season 26, viewers saw a rose get taken back, a contestant who was still involved with someone else, and a villain who seemed more interested in throwing other women under the bus than in finding true love. 
Things only amped up with the final episodes. When Echard narrowed down his final choices to Gabby Windey, Susie Evans, and Rachel Recchia, he told all three women that he loved them, per Us Weekly. But to his shock, Evans told him that his decision to sleep with the other two women before their date was a deal-breaker, and Echard sent her packing, according to ScreenRant. This made for a perfect lead-in to the March 14 episode, the first of the two-part finale. Tensions were palpable as Echard confessed what had happened with Evans to the final two women. Both were understandably distraught, and when Echard offered them roses, E! News reported that Windey rejected hers. Echard pleaded his case as she headed for the limo — and in a stunning turnaround, Windey came back to accept her rose. Twitter positively blew up!
Twitter wanted Gabby Windey to leave Clayton Echard
In what "The Bachelor" host Jesse Palmer dubbed "the rose ceremony from hell," Gabby Windey refused her rose because she wanted to be Clayton Echard's only love. Twitter was right behind her. One fan said, "Congratulations to Gabby for having her dignity intact, putting on her big girl panties and giving Clayton the big FU!!" Others noted Rachel Vecchia's shocked reaction when she realized that she might become Echard's fiancée by default. "The moment she knew she messed up..." another fan wrote, while someone else advised her to "just run out of there."
But a commercial break later, Windey returned to say that she wanted to give the relationship another chance. Once again, Twitter exploded — this time with outrage. "Gabby, you know this won't work. Even if he chooses you. It won't work after this," a Twitter user pleaded. Clayton got an earful from another viewer, who tweeted, "No means no! She literally rejected your rose. She's in [pain]! Accept rejection respectfully. This is red flag city rn! Run!" Others begged both finalists to reconsider their future with the fickle Bachelor. "Best case scenario is Gabby and Rachel leave his ass and ride off into the sunset," another fan mused, via Twitter. Perhaps both Windey and Vecchia will heed the evidence. After all, the episode ended with Echard learning that Susie Evans — the woman he claimed to be "most in love with" — was still in town. Prepare for more drama!