Why We Can't Wait To Ditch Monochromatic Outfits In 2022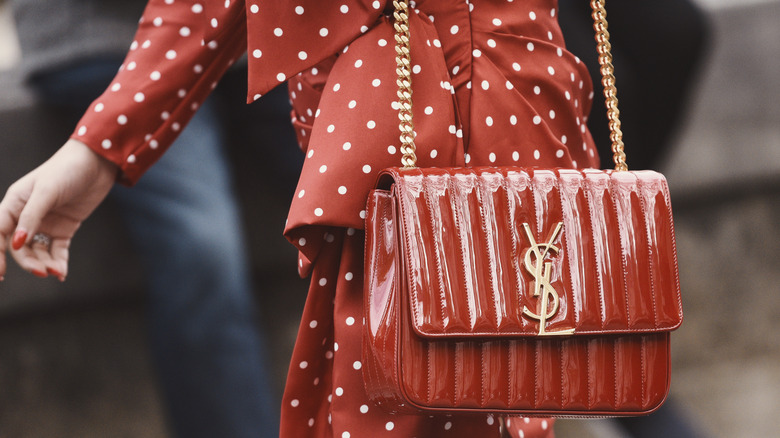 Creative Lab/Shutterstock
Wearing all-black is an easy and stylish way to look polished when you're rushing out the door. In fact, monochromatic outfits — especially in neutral colors — have been en vogue for years. And while all-blacks have long been a tried-and-true tool in any fashionista's closet, Vogue reported that 2022 is ushering in the year of the colorful monochrome. Think unexpected hues and bright colors of yellow, blue, and purple. The colorful monochrome is here just in time for spring!
In keeping with the trends they saw on the runway, major fashion houses like Versace and Chloé began releasing outfits and accessories in bright hues, according to Vogue. Though understated, the designs encapsulated the sleek and minimalist vibe that's often characteristic of high fashion. Likewise, Stitch Fix, a styling service, shared that a third of their shoppers have begun to show interest in wearing bright, bold colors, per NYC Taste Makers. Thus, a trend that started on the runways in fashion capitals of the world has begun to crop up on the streets, too. But while you might think monochrome might be synonymous with easy dressing, the streamlined head-to-toe look requires more work than you might think, as well as an eye for fashion. Here's why we can't wait to ditch the monochromatic look this year.
Trendy monochromatic outfits require more work than you think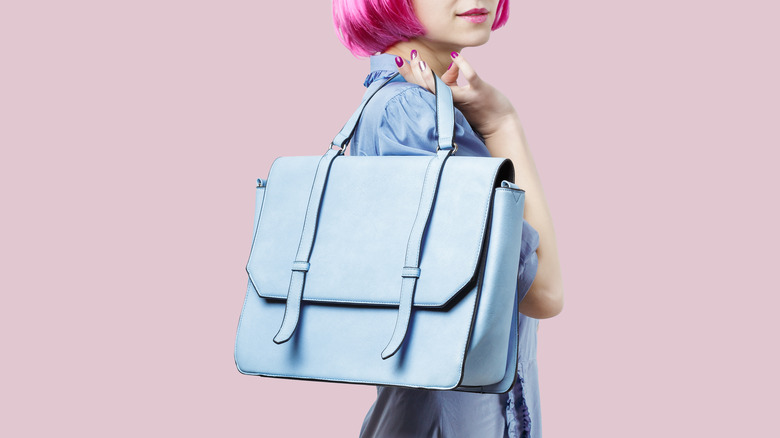 Andriana Syvanych/Shutterstock
Embracing monochrome means sophisticated and bold dressing. But while coordinating colors comes naturally to some people, others need a little more guidance in the color department. Though it may seem uncomplicated, monochromatic dressing takes practice and can be tricky, especially when you're choosing unconventional colors. As Elizabeth von der Goltz, global buying director at Net-A-Porter, told The Zoe Report, "Be careful when choosing a bright color. If you are going, for say, orange, choose a sienna or rust shade and pair it back with neutral accessories." So, unlike your classic all-black, fashion experts recommend accompanying your orange outfit with subdued colors.
While monochromatic dressing may have seemed dated as of 2021, the trend is experiencing a resurgence thanks to the fact people are now experimenting with bright colors. Glamour recommends experimenting with different "textures and proportions" to make it work for you. But in all honesty, that seems like extra work just to make sure your entire outfit looks sleek — which is a good reason for wanting to ditch the trend. If the whole point of the monochromatic look is to be easy and minimalistic, but the updated version requires more energy and thought, why bother? For example, if you want to mix up your colors, or you prefer the all-black look, then go for it. Fashion is a statement of personal expression, and at the end of the day, it's important to wear what makes you happy — regardless of whatever happens to be trending.